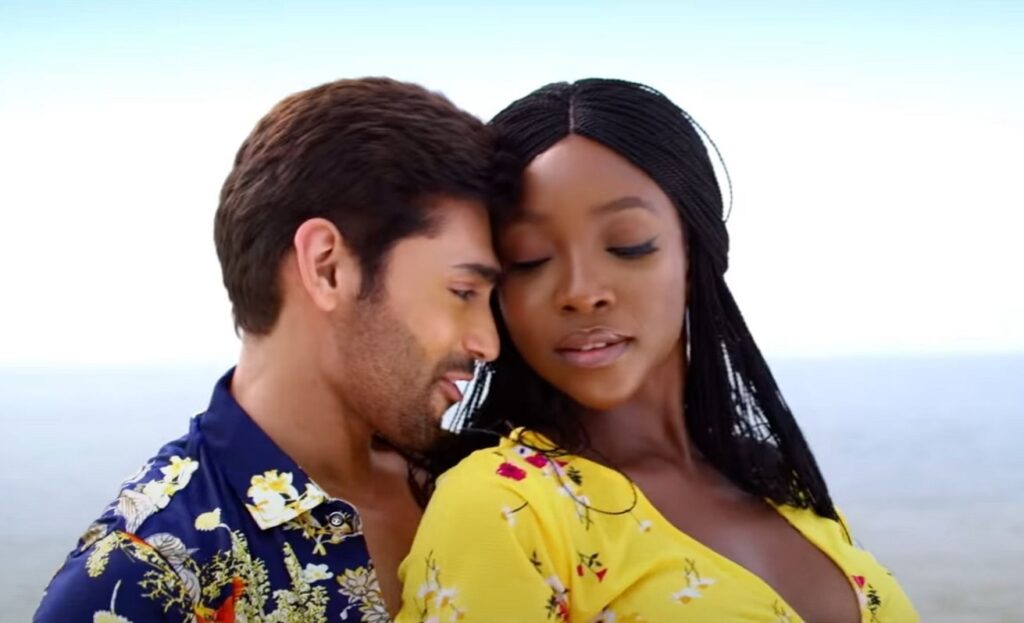 Netflix's new love tale 'Namaste Wahala' builds a bridge between Nollywood and Bollywood, an entertaining one at that.
A lot of people will complain about its Bollywood-ish mushiness and you may even cringe a little at that singing scene, but 'Namaste Wahala' is still very fun to watch.
Moviegoers have described this movie as "your regular feel-good movie", which makes a lot of sense as it was released on Valentine's Day.
More so, 'Namaste Wahala' is quite an important film to make. Cross-cultural love stories like this have been known to push boundaries and leave a big impact.
'Namaste Wahala' tells the story of a Nigerian woman named Didi (Ini-Dima Okojie), a lawyer, who falls in love with an Indian investment banker, Raj (Ruslaan Mumtaz) based in Lagos. Their relationship suffers a lot of challenges, mostly bordering on acceptance by both their families.
Ini-Dima Okojie's role as Didi, an honest lawyer who left his father's "big" company to work for an NGO, has received praise from movie lovers with some saying "she sold the film".
Osas Ighodaro also "slayed" her role as the jealous and desperate Preemo who is determined to take over the management of Didi's father's company.
And then Raj's mother – those farting scenes of hers are incredibly hilarious. And she was quite a good match for the legendary Joke Silva too as the rival mother-in-law.
This film will neither solve any of the concerns you have had or still have about either Nollywood and Bollywood but, like everyone says: "It's just a feel-good movie for lovers to enjoy on this important day".
Meaning of 'Namaste Wahala'
The movie title 'Namaste Wahala' contains two words 'Namaste' – a Hindi word for 'Hello' and 'Wahala' which is Nigerian pidgin for 'Trouble'. So 'Namaste Wahala' actually translates to 'Hello Trouble' in English.