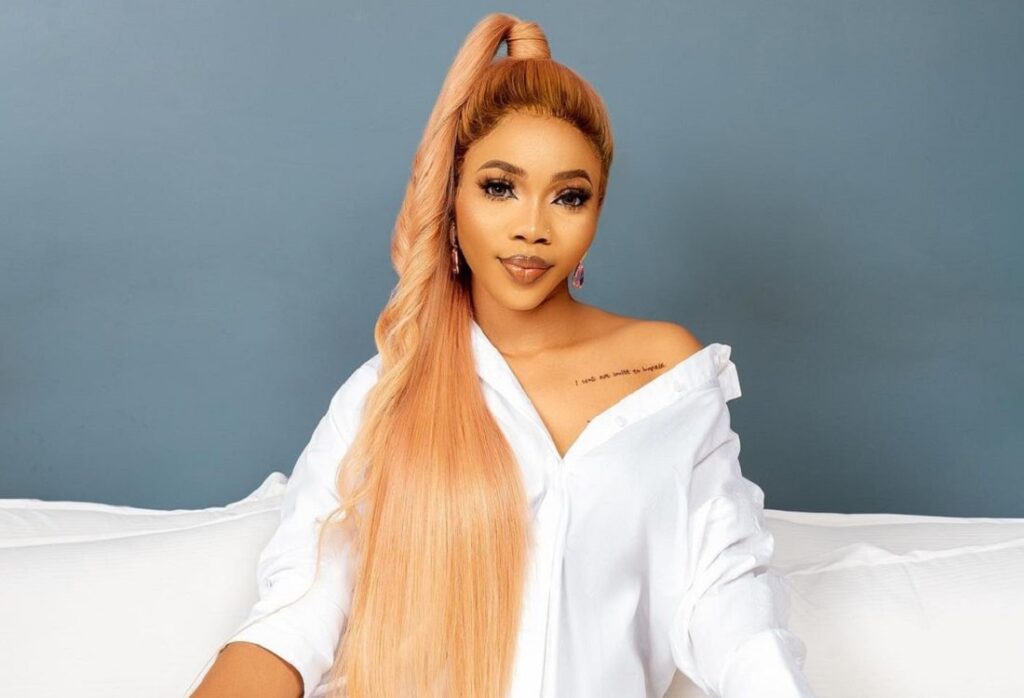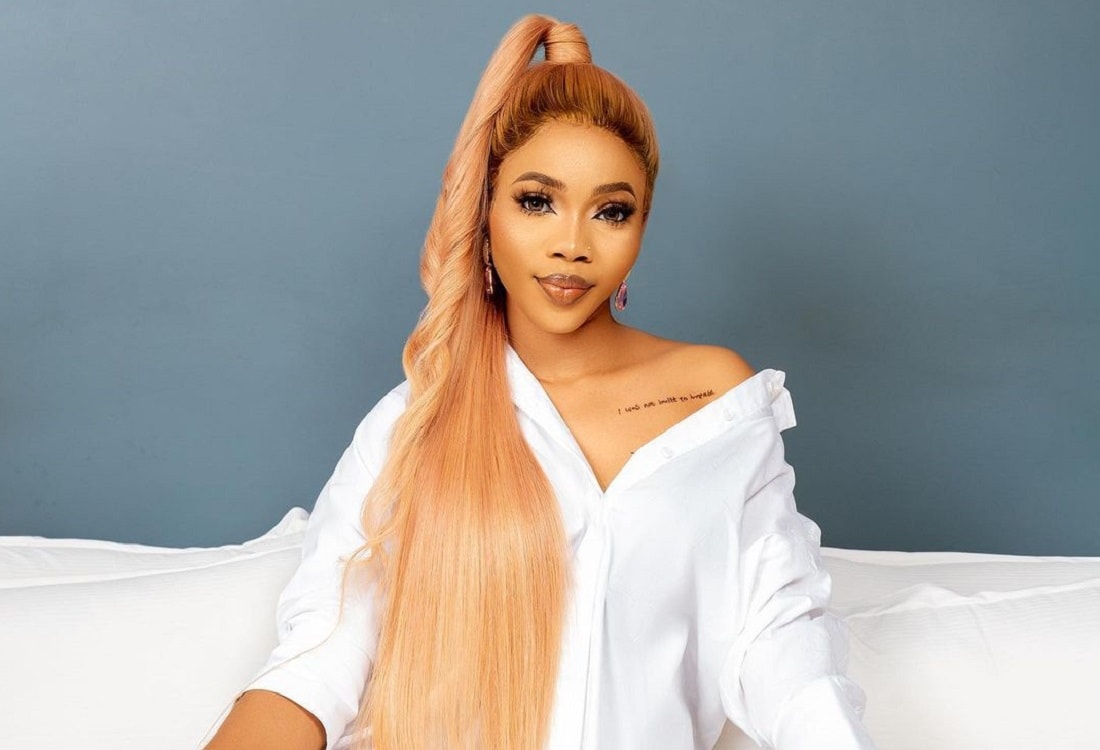 Who is Bukola Adeeyo
Bukola Adeeyo is an award-winning Nollywood actress who is popular for her role in the 2010 blockbuster movie, Sunday Dagboru.
Bukola Adeeyo, asides being an actress, is also a brand ambassador, movie producer and director. She is also currently signed under Odunlade Adekola Films Production (OAFP).
Full data profile of actress Bukola Adeeyo
| | |
| --- | --- |
| Full name | Bukola Adeeyo |
| Age | 31 years |
| Birthday | December 18, 1989 |
| Gender | Female |
| State of Origin | Ogun State |
| Parents | Unknown |
| Height |  5″5 |
| Marital Status | Married |
| Tribe | Yoruba |
| Career | Actress, film producer and director |
Bukola Adeeyo's childhood
Bukola Adeeyo was born in December 1989 in Ibadan, Oyo State. She is the first of four siblings, and they were all brought up by their parents in Abeokuta, Ogun State.
Bukola Adeeyo's education
Bukola Adeeyo's education, from primary to tertiary, was all within the shores of Ogun State. Details about the primary and secondary schools she attended are not known. However, she had her university education in Moshood Abiola Polytechnic (MAPOLY).
Bukola Adeeyo's acting career
Bukola Adeeyo officially began her acting career in 2008, after she joined Odunlade Adekola Films Production (OAFP). She stated that she had always had a passion for acting, but her career took off after her brother, Abiodun Ajayi, introduced her to the star actor, Odunlade Adekola.
The first movie Bukola Adeeyo starred in was Ile Owo. It was the movie that brought her to the limelight, but she didn't become prominent until she was featured in Sunday Dagboru, a blockbuster movie written and produced by Odunlade Adekola. Other movies which Bukola Adeeyo has starred in include: Olaide Oyinlomo, Omo Adugbo, Mr and Mrs George, Abike Standing, among others.
Bukola Adeeyo is also a movie producer and has quite a number of movies to her credit. Her debut movie production was Ajinigbe which was produced in 2016. The movie gained wide-spread attention and popularity at the time it was produced.
Bukola Adeeyo's hard work and consistency have had a major influence on her career over the years. She has starred in over 80 movies and has become a household name in the Nigerian film industry.
Bukola Adeeyo's movies
Olaide Oyinlomo (2015)
Kara (2016)
Sokudaye (2017)
Ahon Mi (2017)
Tunji Gate (2018)
Mr & Mrs George (2018)
Oko Celestia (2018)
Irukanna (2018)
Stardom (2018)
Sword (2018)
Oku Aye (2019)
Queen Mi (2019)
Ise Mi Ona MI (2019)
Ungrateful (2019)
Afarawe Ni (2019)
Asesile (2019)
Koko (2019)
The Wrong Turn (2019)
Etan (2019)
Kadara (2019)
Ojiji Wa (2020)
Mad Over You (2020)
Aduke Ade (2020)
Super Woman (2020)
My Loving Husband (2020)
Soku (2020)
The Journalist (2020)
Abere Ofin (20200
Legal Wife (2020)
Second Honeymoon (2020)
Mr Merit (2020)
Strange Mission (2020)
Twin Wives (2020)
The Wicked 2 (2020)
Singles (2020)
Oba Idan (2020)
Meje (2020)
Quickie (2020)
Ghetto Princess (2020)
The Wicked (2020)
Iku Ife (2020)
Cheating Husband (2020)
Like Mother Like Son (2020)
Ghetto Princess (2020)
Possession (2020)
Our Love Story (2021)
Iyawo 2 Seconds (2021)
Bukola Adeeyo's relationship with Odunlade Adekola
There were certain controversies about who the father of Bukola Adeeyo's second child was. While she was pregnant, fans argued that Odunlade Adekola was the father. She, however, debunked this accusation when she shared a post where she posted herself, her child, and the supposed real father, Mr Bello Ibrahim, who also happens to be a Nollywood star.
Bukola Adeeyo's marriage and children
Bukola Adeeyo is married with two children named Janell and Jaden. Sources have it, however, that both children are not of the same father. The real husband of Bukola Adeeyo is not exactly known. She claims she is married to a millionaire but there has been no photo proof of that, and she has been involved in a lot of social media controversies over the issue.
Bukola Adeeyo's awards and achievements in Nollywood
Bukola Adeeyo's awards and nominations include:
'Revelation of the Year Awards' at the Best of Nollywood Awards (2016) – Won.
Best Actress in a Supporting Role at the Best of Nollywood Awards (2018) – Won.
Most Promising Actress of the Year at the City People Entertainment Awards – Nominated.
"Recognition Award for an Outstanding Performance in her Chosen Career, Humanitarian Service and Inspirational Lifestyle" by the Symbol of Hope Foundation (2019).
Bukola Adeeyo's net worth
Bukola Adeeyo's net worth is currently estimated at $400,000 (around N160 million naira).
Bukola Adeeyo on social media
Bukola Adeeyo is active on social media. Her Instagram handle is @bukola_adeeyo.
Other interesting facts about Bukola Adeeyo
The actress mentioned in an interview that she believes in freedom of choice for women. She stated that women have the right to dress as they wish, but they should bear in mind that people are usually addressed based on their outward appearance.
Bukola Adeeyo is also an entrepreneur. She owns the hair store, "JJ Luxury Hair". She is a talented and intelligent woman, and this is evident in her acting and dedication to work.