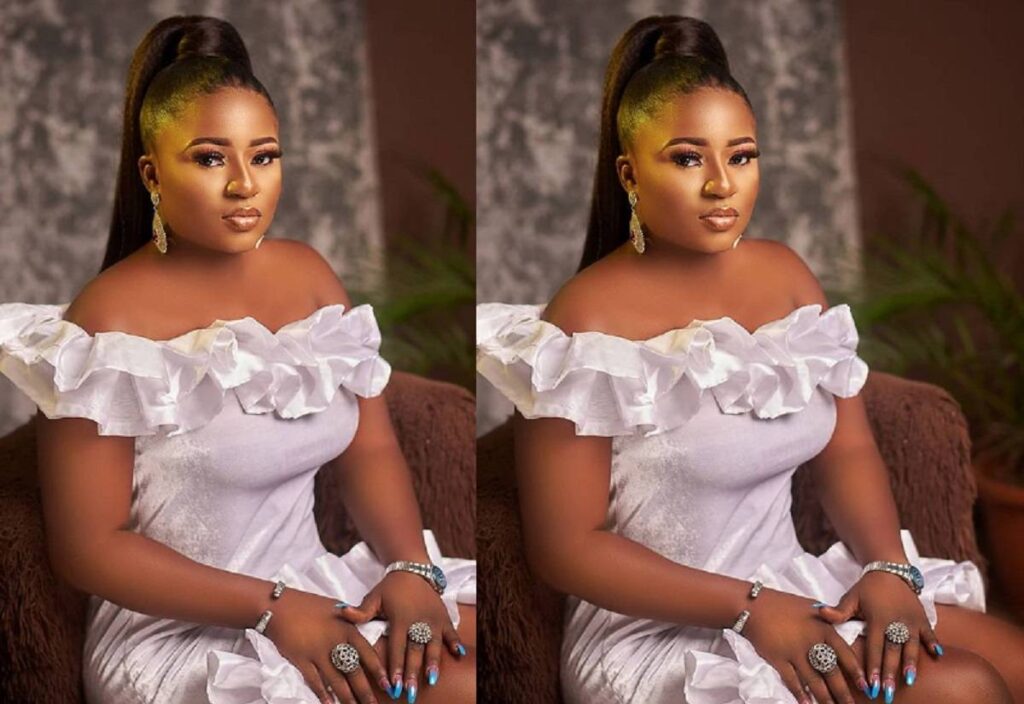 Nollywood actress Omosuwa Bukola aka 'Omoge Ikale' has revealed that her selling points in Nollywood are her "banging body" and "pretty face".
The 30-year-old actress made the revelation during a recent interview with Vanguard Newspaper.
Responding to the question of what she considers her selling points, Omoge Ikale said:
My banging body, sexy nose and pretty face. Yes! Aside from the talent God has bestowed on me, I'm privileged to also have a very pretty face and sexy body a lot of filmmakers are on the lookout for. Everyone wants a new face on the poster but a pretty one that is sellable. And I can boldly say it has also helped my career.
Omosuwa Bukola also said that she is attracted to men that smell nice.
I easily get turned off by an opposite-sex who can't take good care of himself. Things that turn me off include poorly maintained teeth stained with cigarette smoke, general tardiness, unfaithfulness, jealousy and nagging. I get turned on when he smells nice, clean-shaven, open-minded, honest, humourous, humble and matured.
A short biography of Nollywood actress Omosuwa Bukola
Omosuwa Bukola is a fast-rising Nollywood actress and movie producer popularly known as Omoge Ikale. She got the nickname from her first self-produced movie titled "Omo Oko Ikale" where she played the lead character.
Omosuwa Bukola was born on February 9, 1991, and she is currently 30 years old. She is a native of Ondo State in Southwestern Nigeria. She is the first child of her parents and she has 4 siblings.
Omosuwa Bukola studied Home Economics at the College of Education, Benin City. She later enrolled at the National Open University, Akure Study Centre, where she graduated with a Bachelor's degree in Entrepreneurship and Business Management.
Some of the movies and TV series Omosuwa Bukola has featured in include:
Omo Meji
Akebaje
Olowo Idan series
Iseoluwa
Firekanmi
Ibudo Aje
Japa
Ooya Ife
Wemimo
Egungun Gbigbe
Kayo
Omo Oko Ikale
Ipinnu
14 Days