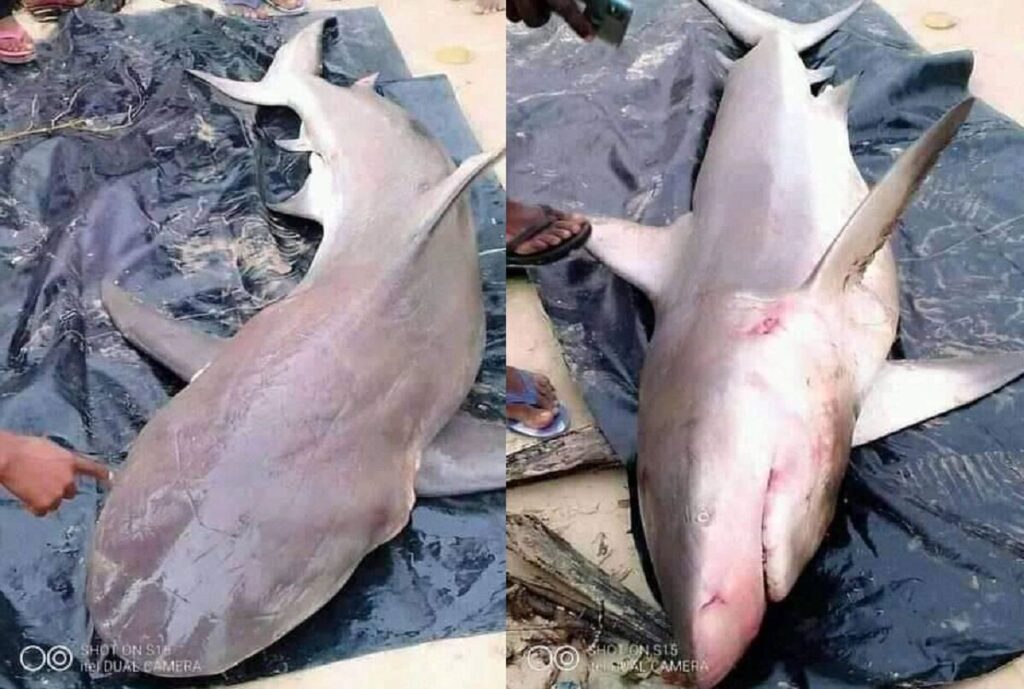 Another fisherman has caught a young shark in Oyorokotor Fishing Settlement located in Andoni community of Rivers State, the same place a blue marlin fish reportedly worth $2.6 million was caught some weeks ago.
The photos of the baby shark were shared on Facebook by Zion Godwin, a graduate of the University of Port Harcourt.
He wrote:
"Today, another fisherman caught the shark this morning in Oyorokotor, the same place where blue marlin was also caught. God has blessed Andoni."
Earlier this month, reports of a fisherman who caught a rare blue marlin fish reportedly worth around $2.6 million (over N1 billion naira) and instead ate it with his family and friends went viral on the internet.