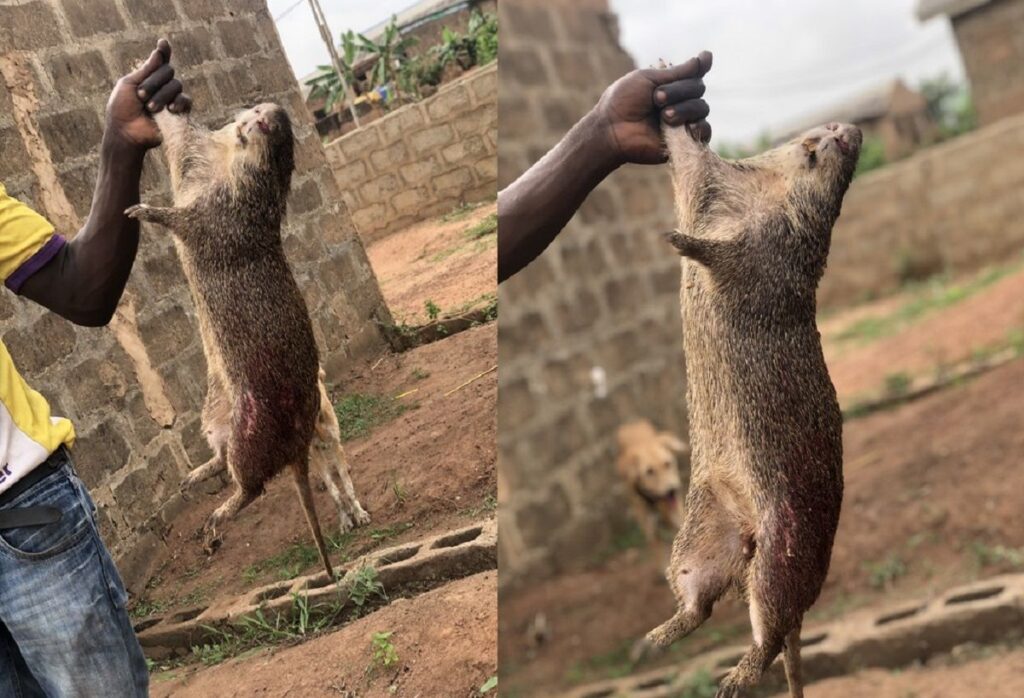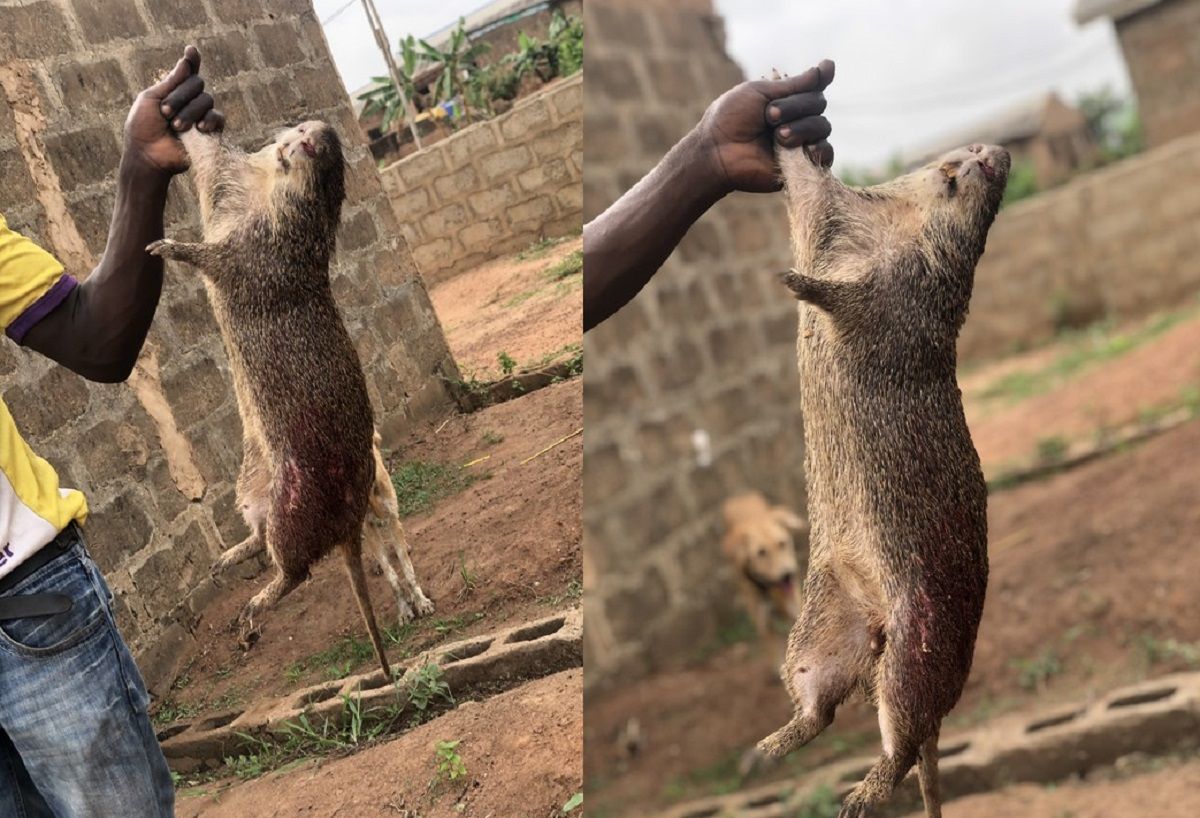 A Nigerian man has taken to a public forum to share his excitement over the grasscutter his local dog caught and killed around his home.
Grasscutters, also called 'anu nchi' in the Igbo language, are a famous bush meat delicacy in Nigeria. A mature grasscutter is a high-priced meat in Nigeria and can be sold for up to N20,000 in the market.
The dog owner said one of the benefits of keeping the local Nigerian dog, also called ekuke or 404, is the constant supply of bushmeat because they are good at hunting.
By his followers' demands, he also shared a picture of the beautiful dog that caught the meat.