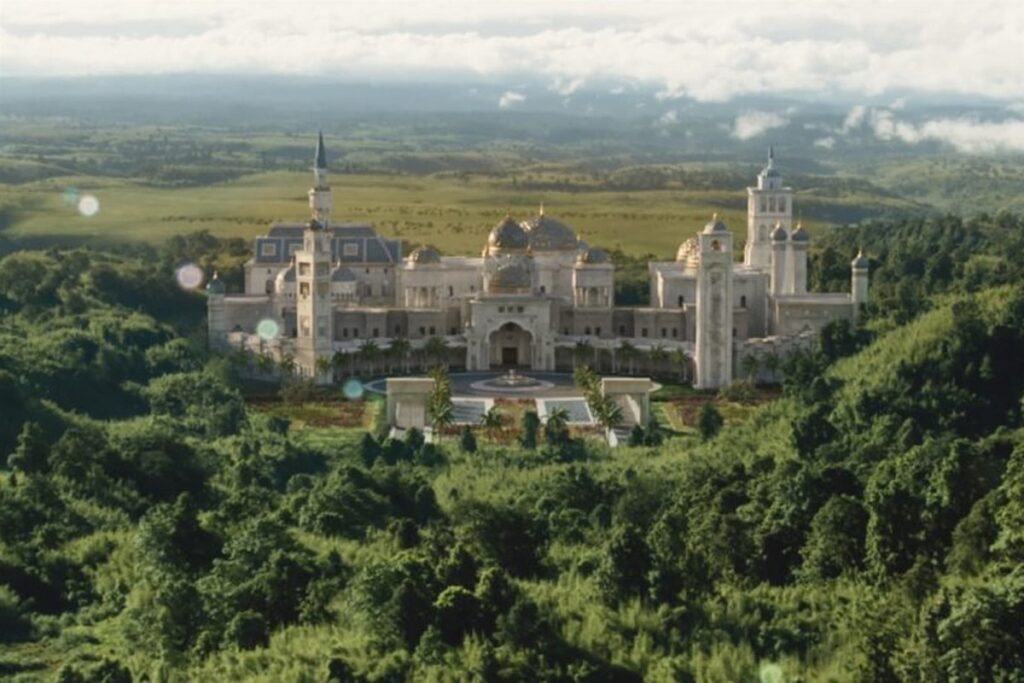 Anyone who'd seen the new 'Coming 2 America' movie will admit being enthralled by the magnificent Zamunda Palace.
But the real surprise is in finding out that the grand palace of the fictional Zamunda nation is actually the real-life house of American rapper, Rick Ross.
According to reports, finding a house big and lavishly designed enough to house Zamunda royalty posed a challenge for the movie's production team. They checked out multiple options before they discovered the perfect choice – the stately estate of American rapper, Rick Ross, located in Georgia.
The 45,000 square-foot mansion in Fayetteville, Georgia, was previously owned by American professional boxer, Evander Holyfield. Rick Ross bought the edifice in 2014 for a reported $5.8 million, after Evander Holyfield forfeited it to the bank due to unpaid debts.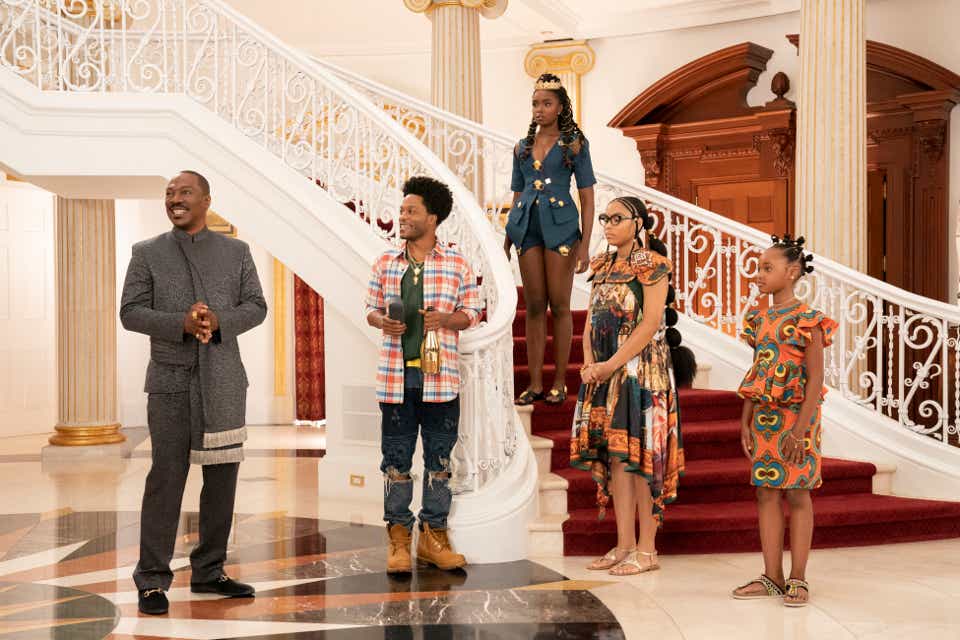 With 12 bedrooms and a dining room that seats up to 100 people, the mansion was everything the team wanted. According to sources, it costs more than $1 million every year to maintain the house. Luckily for Ross, the house has been raking in millions of dollars since its purchase. The rapper even charges money to give house hours.
The rapper said on Instagram Live last year:
"What you see outside my door is a gathering of film producers and directors who possibly want to rent the estate for another film. As you all know, we have the Coming To America 2 that will be hitting the world in I believe March, which was filmed in this same estate.
"It's not free to come check out the estate. Twenty people are wanting to see it today, every day. What we do is charge people to come look at it, and there's still 18 people that want to come a day. So, welcome to the promised land."
In another interesting news, Rick Ross has just acquired another mansion two days ago, this time the Florida mansion of American-Israeli professional basketball coach, Amar'e Stoudemire.