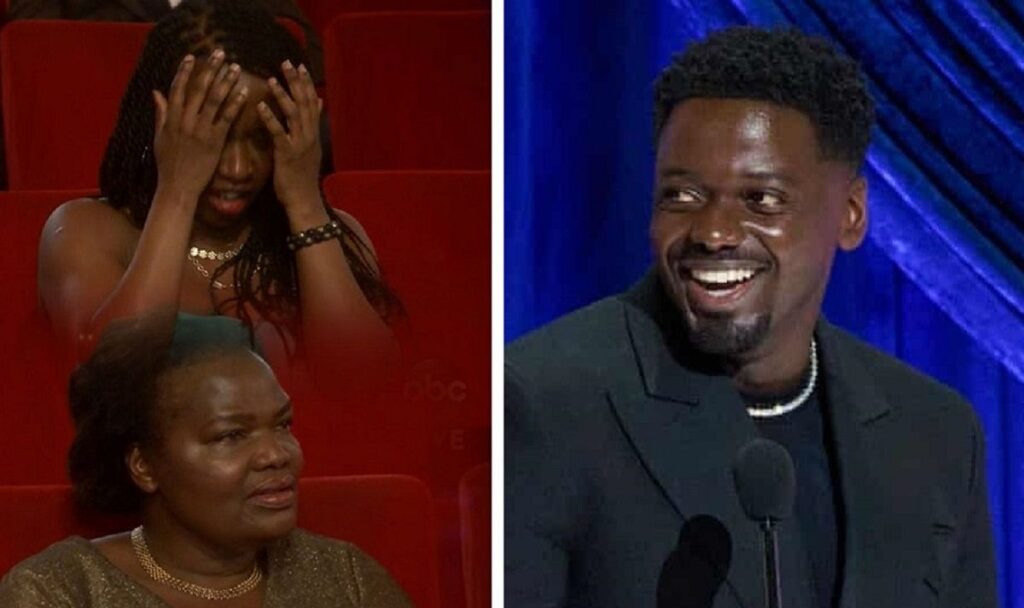 English actor Daniel Kaluuya won the best supporting actor award at the 2021 Oscars for portraying Fred Hampton in "Judas and the Black Messiah", but it's his Oscars acceptance speech that's got more people talking.
While on the stage to receive his award, Daniel Kaluuya, 32, reminded everyone about how grateful he was that "his mom and dad met and had sex" to give birth to him.
While the audience laughed at the humour of the statement, Daniel Kaluuya's mom, Damalie, was shown looking quite mortified at the statement and then bowing down her head.
The actor said:
"We've got to celebrate life, man. We're breathing, we're walking, it's incredible. It's incredible! Like, it's incredible! My mom met my dad, they had sex, it's amazing! Do you know what I'm saying? I'm here!"
Daniel Kaluuya's sister was shown at this moment bending her head into her palms while his mom looked on in something close to shock and then bent her head away.
The adorable "mother and child" moment has gone viral on social media with many describing Daniel Kaluuya's mom, Damalie, as "every Black mom out there."
Watch the video below: