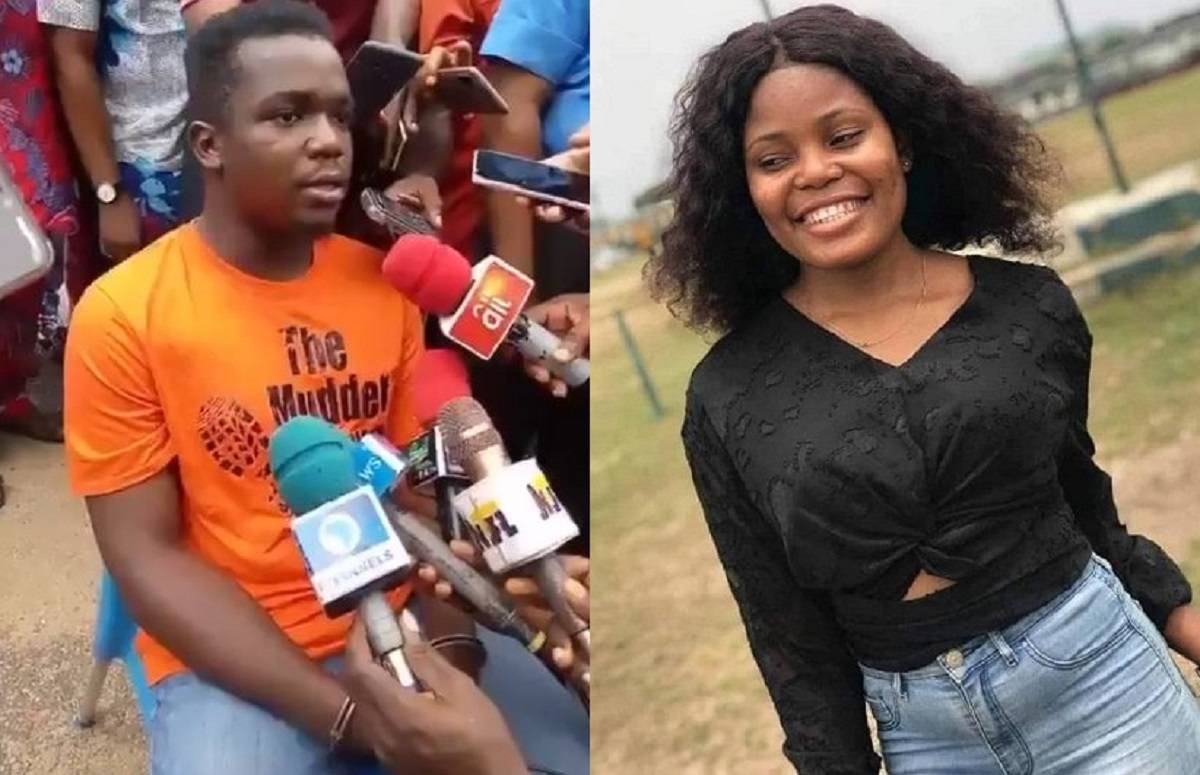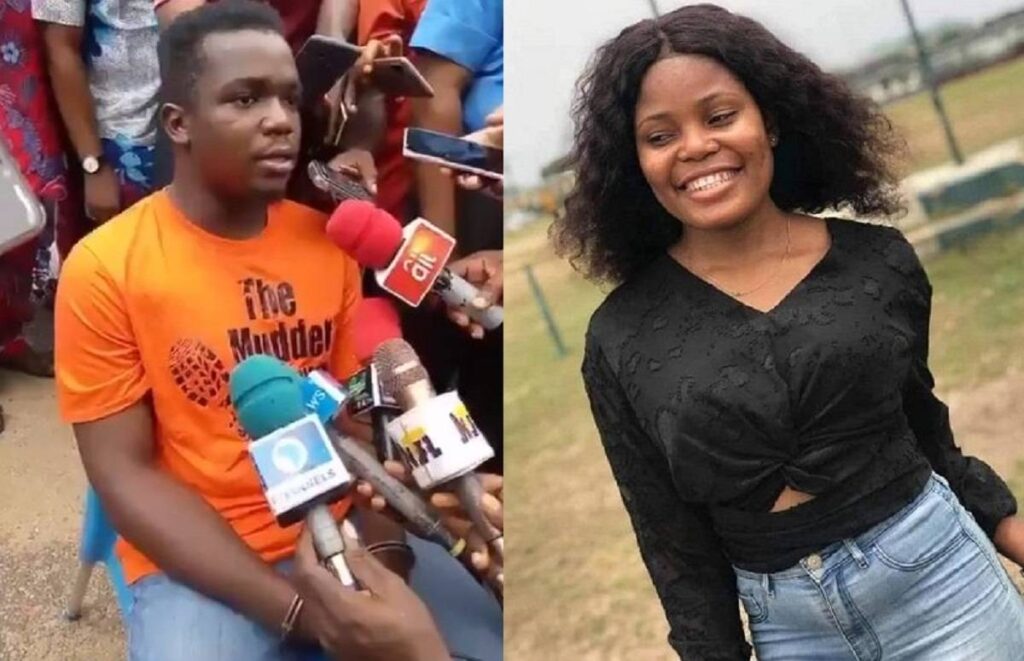 Frank Uduak-Akpan – the suspected murderer of Uyo jobseeker Iniubong 'Hinny' Umoren has claimed he murdered her in self-defense.
Uduak Akpan who was paraded by the Akwa Ibom state police command on Friday, May 14, alongside his father told journalists that he killed the girl in self-defense and not intentionally.
The suspect admitted he invited Iniubong 'Hinny' Umoren for a job that did not exist. He said things escalated while they were having consensual sex.
He said:
"I asked her whether she can work on a farm as a secretary, she said she can and that she's ready to do the job. So, when she came, I revealed to her that this farm doesn't exist and that it was just a hoax. I told her that before she leaves that I'll like to have sex with her, and she agreed.
"But she gave a condition that I should use a condom, which I did. When I removed the condom, she became furious, so she took the nearby stabiliser to hit me on my head. Then she bit my left ring finger. In a bid to stop her, I used the stabiliser to hit her and she fell and started bleeding, thereafter she died."
Frank Uduak-Akpan also confessed that he planned to take revenge on Umoren for all the harm prostitutes have caused him in the past. He said he hurriedly buried the girl out of fear of being caught and said he had no other accomplice in carrying out the crime.