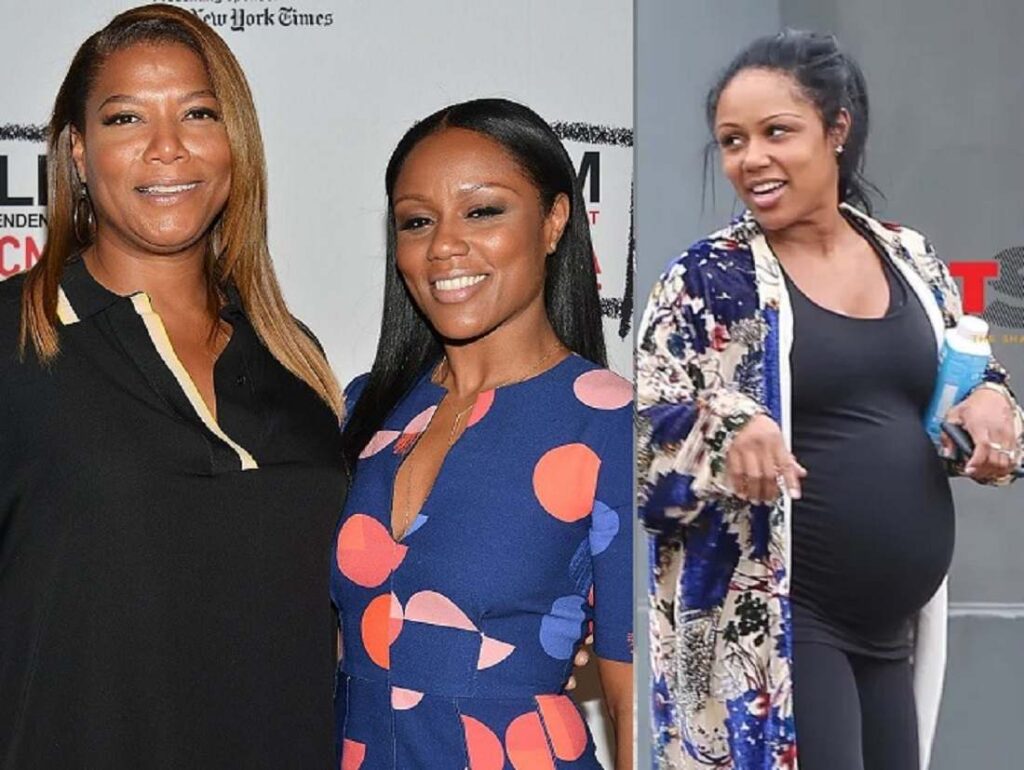 Who is Queen Latifah?
Queen Latifah is an American rapper, singer, actress, and producer. Queen Latifah broke out as a female rap star in the 80s, at a time the industry was dominated by males. She eventually became the first hip-hop artist to receive a star on the Hollywood Walk of Fame.
Latifah has received many notable awards and honours in her music and acting careers respectively. Queen Latifah is widely known for her social politics and rhymes. She is also known for keeping her private life and family affairs out of the public glare.
Queen Latifah's real name is Dana Elaine Owens. At a young age, she adopted the name Latifah which means "delicate" and "very kind" in Arabic. She was born on March 18, 1970, in Newark, New Jersey, the United States, to Rita Lamae Owens (mother) and Lancelot Amos Owens (father). Queen Latifah's parents divorced when she was ten years old. She was raised in East Orange, New Jersey. Queen Latifah is 52 years as of July 2022.
Queen Latifah's parents
Queen Latifah's mother's full name is Rita Lamae Bray. She was born on September 28, 1950. She was popularly known as Rita Owens. She worked previously as a school teacher at Irvington High School, which is Queen Latifah's alma mater before she later delved into acting. As an actress, Rita Owens appeared in a few movies and TV shows, and she was known for her role in Cookout (2004), Living Single (1993), and The Cookout 2 (2011). She died of scleroderma, an autoimmune disease, on March 21, 2018, at the age of 67.
Queen Latifah's father's name is Lancelot Amos Owens. He was a police officer. There are no verifiable details about his early life, age, and how he met Rita Owens. But according to information gathered by DNB Stories Africa, he married Rita Owens and they both had two children together: Dana Elaine Owens (Queen Latifah) and Lancelot Owens Jr. As a father, he was very present in his children's lives, even after he divorced his wife.
Queen Latifah's siblings
Queen Latifah had an older brother named Lancelot Owens Jr, who is now late. He died in a motorcycle accident on April 26, 1992. She also has two other living siblings, a brother named Angelo Owens and a sister named Raven Owens. Not much is known about Raven and Angelo, apart from being the only known living siblings of Queen Latifah. They were both seen with Queen Latifah at her Hollywood Walk of Fame ceremony in 2006.
Queen Latifah's marriage and wedding
As of July 2022, Queen Latifah is not married and does not have a husband. However, there are speculations that she is gay, because she has been in a long-term relationship with choreographer and former Los Angeles Lakers girl, Eboni Nichols. According to the reports available to DNB Stories Africa, Latifah previously had a boyfriend named Kendu Isaacs, and also past female lovers, Monifah Carter and Jeanette Jenkins.
Queen Latifah's sexuality
The speculations around Queen Latifah's sexuality have been a point of discussion for a long time. She has been described as either gay or bisexual in some reports. Interestingly, Queen Latifah has never openly declared her sexuality nor confirmed or debunked reports of being a lesbian. However, she has always been supportive of the LGBTQ community. In 2012, at the Long Beach Pride event in California, Queen Latifah encouraged fans to "conquer hate with love". She also called the LGBTQ community her "peeps".
Queen Latifah is known for avoiding questions about her sexual identity. She told The New York Times in 2008:
"I don't have a problem discussing the topic of somebody being gay, but I do have a problem discussing my personal life… You don't get that part of me. Nobody gets that. I don't feel like I need to share my personal life, and I don't care if people think I'm gay or not. Assume whatever you want. You do it anyway."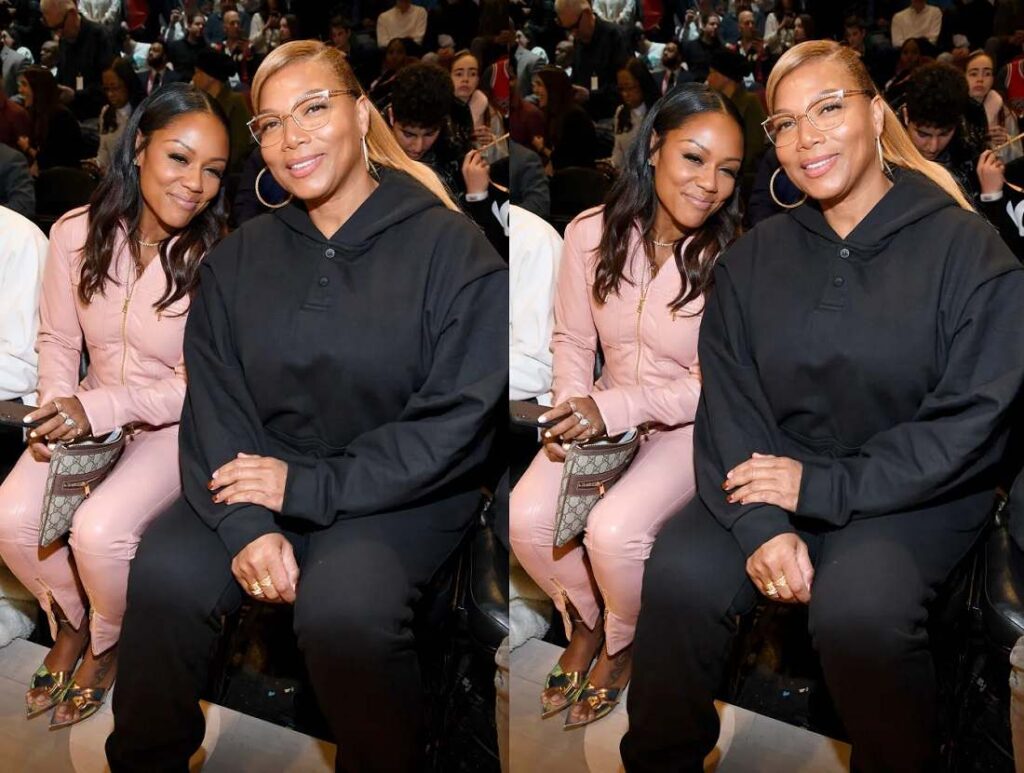 Queen Latifah's relationship with Eboni Nichols
Eboni Nichols is a professional choreographer and former Los Angeles Lakers girl. She was born in the United States in 1978 and was raised in Eagle, Ada County, Idaho. She is 44 years old as of July 2022. She is popular for her work with top celebrities and brands. She is also known for her work in many commercials and feature films.
Queen Latifah and Eboni Nichols met on the set of "Dancing With The Stars" in 2009, and later became "partners". Queen Latifah and Eboni Nichols reportedly started dating in 2013, but none of them has openly confirmed the relationship.
According to reports gathered by DNB Stories Africa, Queen Latifah and Eboni Nichols have been together for nearly 10 years. They are known for attending events and going on vacations together. In 2014, for instance, they were both seen kissing on a beach in Sardinia. They have also been seen vacationing together in Brazil.
And just recently, in April 2022, Queen Latifah and Eboni Nichols were together at the opening night performance of the Broadway music "Strange Loop in Manhattan". They both reportedly have a son together. In 2021, while accepting BET's Lifetime Achievement Award, Queen Latifah called Eboni Nichols "my love".
Queen Latifah's other relationships
Queen Latifah doesn't have a long list of exes, however, she seems to have been in relationships with both sexes. Before she met Eboni Nichols, Queen Latifah reportedly had the following relationships.
Queen Latifah and Kendu Isaacs (American music producer who was Mary J. Blige's ex-husband) were rumoured to have dated from February 1992 to 2001.
American RnB singer Monifah Carter and Queen Latifah reportedly dated from January 1997 to October 2002.
Professional fitness trainer, Jeanette Jenkins and Queen Latifah are rumoured to have dated from December 2002 to May 2011.
Queen Latifah's children
As of the time of publishing this article, Queen Latifah and her partner, Eboni Nichols are reportedly raising a son together. Eboni Nichols gave birth to a baby boy in 2019. Again, none of them publicly shared the news, however, Queen Latifah subtly acknowledged Nichols and their son during her BET's Lifetime Achievement Award acceptance speech in 2021.
She said:
"Eboni, my love. Rebel, my love. Happy Pride!"
It is then inferred that the name of Queen Latifah's son is Rebel.
About Queen Latifah's late brother – Lancelot Owens Jr
Lancelot Owens Jr was born on February 29, 1969. Just like his father, he also joined the police. But not long into his chosen profession, he was killed in a motorcycle accident. Lancelot Owens Jr died in 1992, at the age of 23. According to reports sighted by DNB Stories Africa, Queen Latifah bought him the motorbike just two months before he died. Lancelot's death affected Queen Latifah in so many ways. She wrote in her autobiography "Ladies first: Revelation of a Strong Woman" that her grief led to substance abuse and depression, both of which she eventually resolved. She also stopped music for a while and contemplated ending her career following her brother's death.
Queen Latifah revealed in an interview with Angie Martinez for the WEtv series "Untold Stories of Hip Hip" that she was supposed to also be on the motorcycle with her brother.
She said:
"I was supposed to be with him that day on the motorcycle but one of my friends had to move, so we were moving all day, after my brother passed away, that ruined my world. It rocked me to my core. I've never been the same since."
Reports also have it that Queen Latifah still wears the key to the motorcycle around her neck.