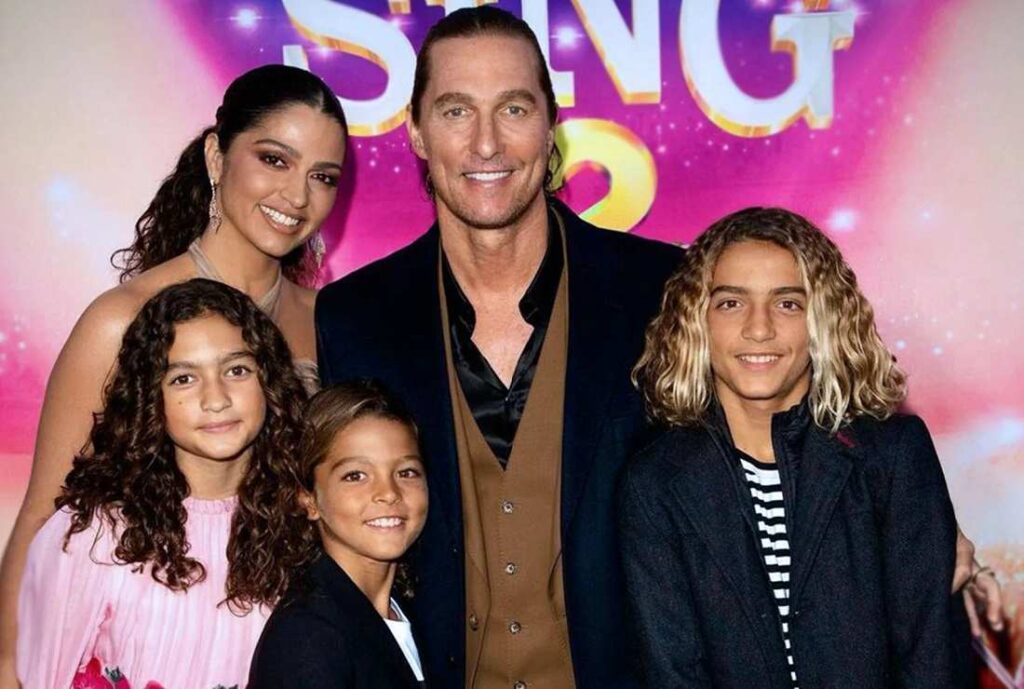 Who is Matthew McConaughey?
Matthew McConaughey is an American actor. He is popularly known for his leading roles in movies like "A Time to Kill (1996)", "Contact (1997)", "Interstellar (2014)", and many others. Matthew McConaughey has also starred in a number of romantic comedies. In 2014, he won the "Best Actor" Oscar award for his role in the 2013 biographical drama film "Dallas Buyers Club".
Matthew McConaughey's full name is Matthew David McConaughey. He was born on November 4, 1969, in Uvalde, Texas, the United States to his parents: James McConaughey (father) and Mary McCabe (mother). As of September 2022, Matthew McConaughey is 52 years old.
About Matthew McConaughey's parents
Matthew McConaughey's mother, Mary Kathlene McCabe is an American actress, author and former kindergarten teacher. She was born on January 7, 1932, and is originally from Trenton, New Jersey. In January 2022, Mary McCabe celebrated her 90th birthday.
Matthew McConaughey celebrated his mother's 90th birthday in a cute Instagram post where he wrote:
"Ma Mac McConaughey at 90 today – livin on joy, forgiveness, resistance and 'not being able to imagine not being here.' Happy birthday, mom."
In the picture McConaughey posted, Mary McCabe wore a crown and a sash that read: "90 and fabulous."
Matthew McConaughey's father, James Donald McConaughey was born in Mississippi, in the year 1929 but was raised in Louisiana, where he ran an oil pipe supply business. In his youth, James McConaughey played for the college football teams – the Kentucky Wildcats and the Houston Cougars.
James McConaughey got married to Mary McCabe in the year 1968. During the course of their relationship, McCabe and McConaughey married each other three times, having divorced twice. The two were quite the explosive duo, according to reports.
According to his son, when asked about the intense relationship with his wife, James McConaughey said:
"Well, son, I love your mother six days a week."
And when Mary McCabe was asked, she said the same thing. Matthew McConaughey jokingly added that they probably hated each other on the seventh day of each week.
James Donald McConaughey passed away on August 17, 1992, in Fort Bend county, Texas, the United States. Matthew McConaughey wrote in his memoir that his father, James McConaughey died the exact way he always said he would. Apparently, James McConaughey always said that when he died, he would do so while making love to his wife and that was what happened. James McConaughey passed away from a sudden heart attack when he climaxed while having sex with his wife.
About Matthew McConaughey's siblings
Matthew McConaughey has two brothers: Patrick McConaughey and Michael McConaughey.
a. Michael McConaughey
Matthew McConaughey's older brother, Michael McConaughey is fondly referred to as Rooster by his friends and family. Rooster McConaughey was born on August 2, 1954, in Houston, Texas, the United States. He owns a multi-million dollar company that buys and sells used pipes. Rooster McConaughey also runs a reality TV series called "Rooster & Butch" with his friend, Butch Gilliam. The show is aimed at helping aspiring entrepreneurs achieve the "American dream". Rooster McConaughey is currently 68 years old.
b. Patrick McConaughey
Not much is currently known about Matthew McConaughey's other brother, Patrick McConaughey, except that he is the adopted son of James McConaughey and his wife, Mary McCabe. Patrick McConaughey is an avid golfer. He was born in 1962 in Houston, Texas, the United States. He is currently 60 years old.
About Matthew McConaughey's marriage and wedding
As of the time of publishing this article, American actor Matthew McConaughey is married to his wife Camila Alves. McConaughey and Camila Alves got married in 2012 and their union has lasted 10 years and counting.
List of Matthew McConaughey's girlfriends
Below is a list of women Matthew McConaughey has dated or hooked up with:
Matthew McConaughey dated Ashley Judd in 1995.
Matthew McConaughey dated Sandra Bullock in 1996.
Matthew McConaughey dated Janet Jackson in 2002.
Matthew McConaughey dated Penélope Cruz in 2005.
Matthew McConaughey started dating Camila Alves in 2006. They got married in 2012.
About Matthew McConaughey's marriage to Camila Alves
Camila Alves McConaughey is a Brazilian model and designer. She was born on January 28, 1982, in Itambacuri, Minas Gerais, Brazil. She is currently 40 years old.
According to information gathered by DNB Stories Africa, Matthew McConaughey and Camila Alves first met at a club in Los Angeles in 2006. Speaking about their first meeting, McConaughey said that he was instantly blown away by Alves' beauty.
He said:
"We had a great connection. I spoke better Spanish and Portuguese that night than I have ever since, you know what I mean?"
However, it wasn't a love-at-first-sight scenario for Camila Alves. In an interview, she admitted that at the time of their initial meeting, she did not know who Matthew McConaughey was.
Three days after their initial meeting, Matthew McConaughey invited Alves to his Malibu home for dinner. He cooked for her and they ate on the porch. They shared more sweet moments together and eventually started dating.
The couple welcomed their first child in 2008 and their second child in 2010. Matthew McConaughey and Camila Alves were not married at the time they had their first two children. McConaughey later admitted that it was never in their plans to get married. Instead, it was something that they "evolved" to.
About her marriage to McConaughey, Camila Alves said:
"I was never the girl that grew up saying I want to get married. I actually told my parents not to expect me to get married."
However, for Matthew McConaughey, it was questions from their first son, Levi that brought about the topic of marriage. Apparently, Levi did not understand why his mother and father did not have the same surname. Later on, McConaughey proposed to Camila Alves on Christmas Day in 2011 and she accepted. They tied the knot in a private Catholic ceremony on June 9, 2012. They welcomed their third child in 2012. McConaughey and Alves have been married for ten years now.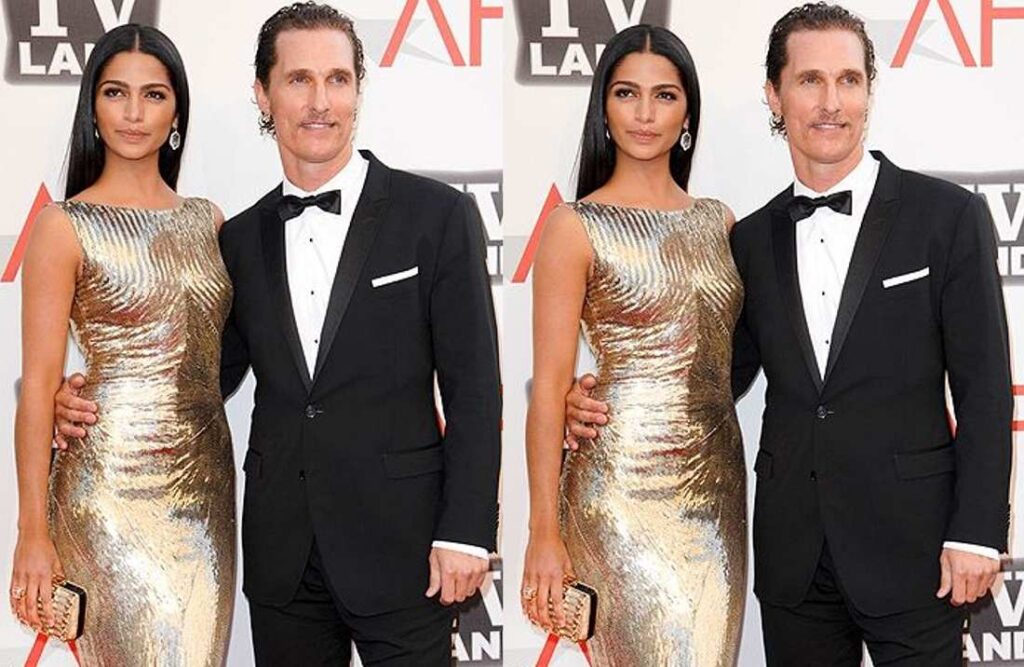 Matthew McConaughey and Sandra Bullock's relationship
According to reports, Matthew McConaughey and Sandra Bullock met on a movie set back in 1996. Their careers were just picking up and Bullock insisted they kept the affair private. The relationship reportedly lasted two years with both parties keeping things quiet all the while. According to some stories, McConaughey and Bullock eventually decided they were better off as friends. Despite that they did not work out, Sandra Bullock has remained close to Matthew McConaughey and his wife, Camila Alves.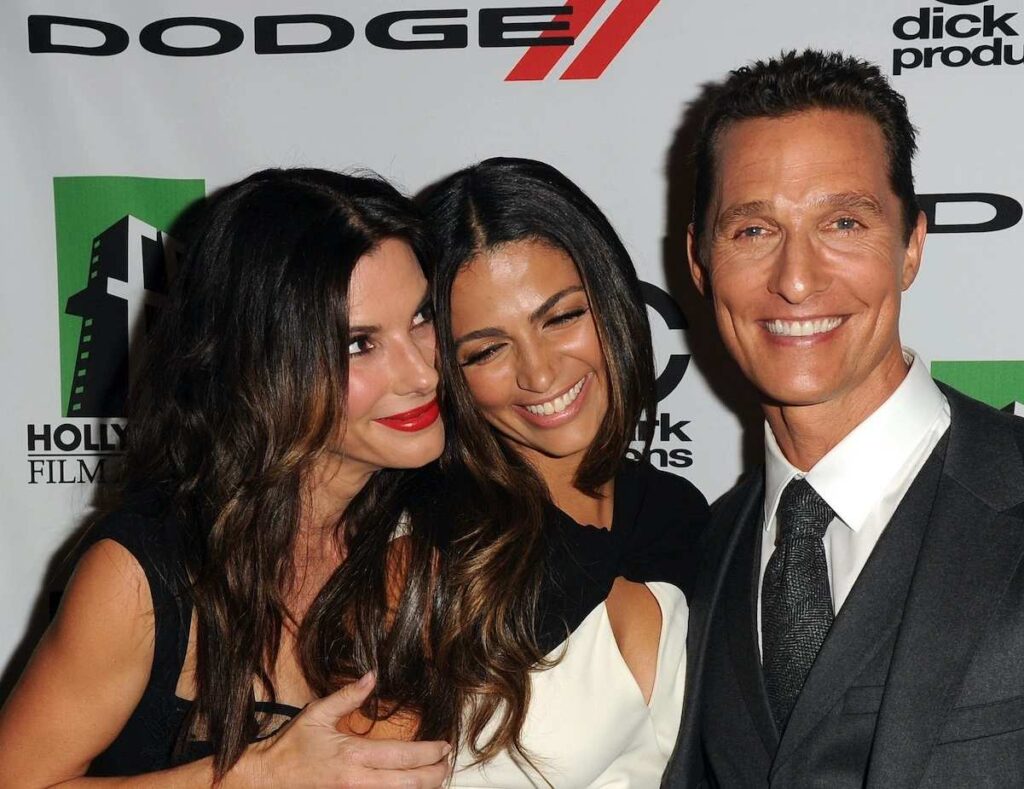 About Matthew McConaughey's children
As of the time of publishing this article, Matthew McConaughey has three children (two boys and a girl), all from his marriage to Camila Alves.
List of Matthew McConaughey's children:
Levi McConaughey
Vida McConaughey
Livingston McConaughey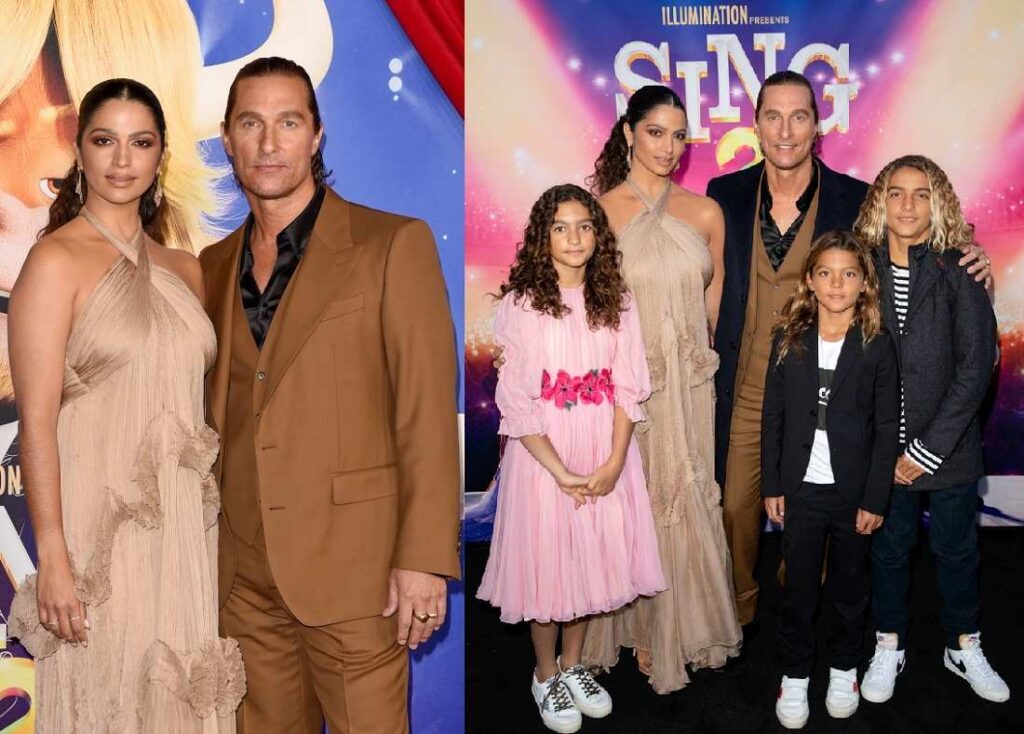 a. Levi McConaughey
Levi McConaughey was born in July 2008 to Matthew McConaughey and his wife, Camila Alves. He is currently 14 years old.
b. Vida McConaughey
Vida McConaughey was born in January 2010 to Matthew McConaughey and Camila Alves. She is currently 12 years old.
c. Livingston McConaughey
Livingston McConaughey was born in December 2012 to Matthew McConaughey and Camila Alves. He is currently 10 years old.