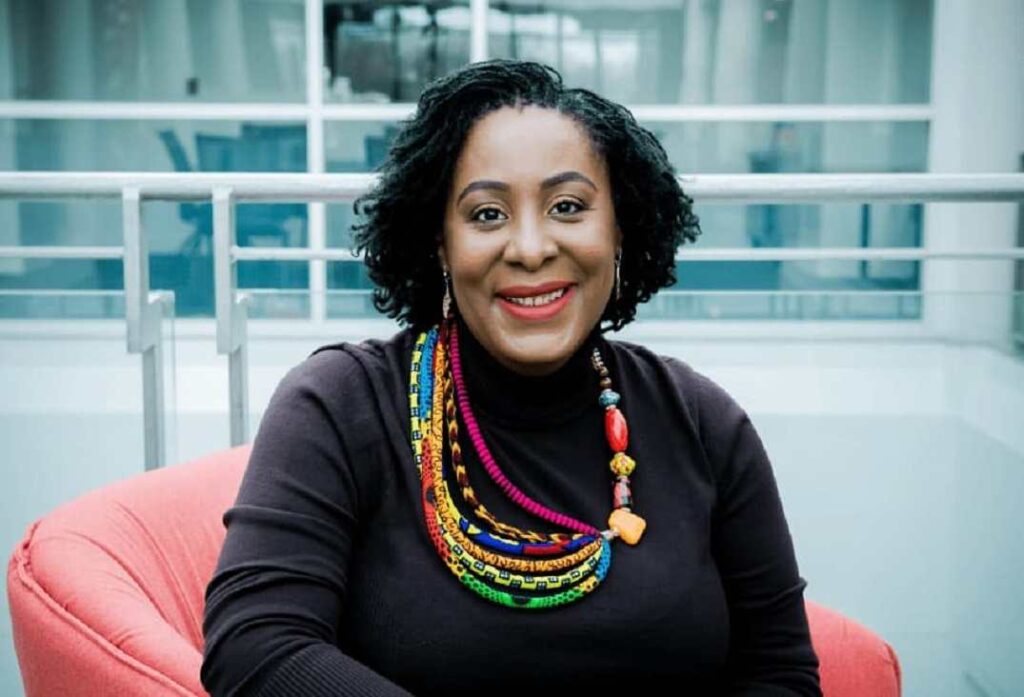 Who is Uju Anya?
Uju Anya is a Nigerian-born professor, author and researcher. Her research interests include Applied Linguistics, Second Language Learning and Language Pedagogy. Her website describes her as a researcher in applied linguistics, critical sociolinguistics and critical discourse studies, primarily examining race.
Uju Anya stirred hot media debate in September 2022 when she described late Queen Elizabeth II in a tweet as the "chief monarch of a thieving, raping, genocidal empire" and wished her "excruciating pain" in her later days. Anya made the tweet shortly after news of Queen Elizabeth's death became public. Though Twitter had taken down the tweet for violation of its policies, screenshots of it kept spreading across multiple social media platforms. The controversial tweet stirred mixed reactions among social media users with some justifying Anya's anger toward the British monarchy and others criticising her.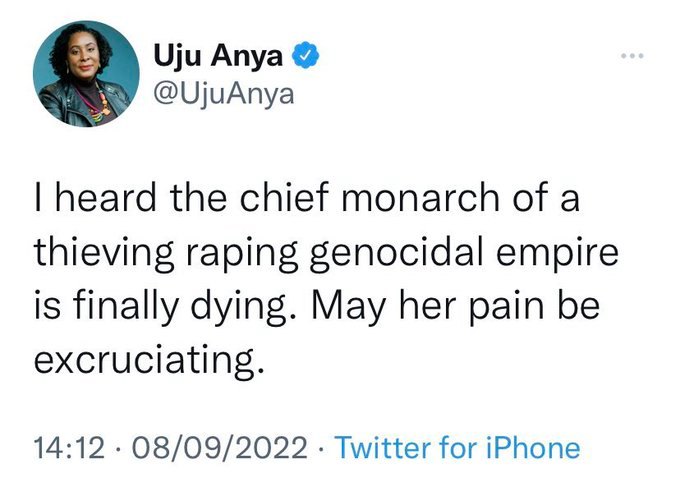 Uju Anya's Early Life and Education
Uju Anya was born on August 4, 1976, to a Nigerian father and a Trinidadian mother. As of September 2022, Uju Anya is 46 years old. She is from Enugu state, Nigeria. Uju Anya spent the first ten years of her life in Nigeria before moving to the United States with her mother and older brother.
Uju Anya and her family relocated to Montgomery county, Maryland, USA where she attended a local high school. She later graduated with a Bachelor of Arts degree in Romance Languages from Dartmouth College in 1998. She then got an MA in Brazilian Studies from Brown University in 2001. As of the time of writing, Uju Anya holds a PhD in Applied Linguistics from UCLA. She bagged the doctorate in 2011.
About Uju Anya's parents
According to information gathered by DNB Stories Africa, Uju Anya's parents met and married in the United Kingdom before returning to Nigeria. Uju Anya revealed that during the Biafran war, her father left her mother with his family and went off with his mistress. When Uju Anya's father eventually brought in one of his mistresses and married her, Uju Anya's mother began to plot her escape.
Uju Anya described her parents' relationship as chaotic and her father as a philanderer and a whoremonger. In 1986, when Uju Anya was ten, her mother took her and her 13-year-old brother and fled to the United States, leaving her older siblings who were above eighteen years old behind. Uju Anya's older siblings reunited with the rest of the family later.
About Uju Anya's siblings
The total number of Uju Anya's siblings is currently unknown. However, it is known that she relocated to the United States with her mother and her older brother who was 13 at the time. She also has other older siblings.
Anya revealed that one of her older siblings who was sent to the United Kingdom to study spent his years liquidating all of their parents' funds instead. She added that her parents had about £100,000 in accounts and property in England at the time. Years later, Uju Anya's mother learned that her son was renting a luxury flat on the street, instead of staying in the student dormitory, throwing cocaine parties with Arabs and calling himself an African prince.
Uju Anya's parents found out about their son's extravagant lifestyle after he was arrested for embezzlement. They then discovered that he had completely exhausted their resources.
Uju Anya said:
"Mom said her greatest disgrace in life was travelling from Nigeria to England to collect the child she dropped off at the University from prison."
How Uju Anya started her career
Uju Anya started her career as a teaching fellow with the Phillips Academy in Andover in 1998. There, she taught introductory and intermediate-level high school immersion Spanish classes. In 2001, she became a visiting lecturer in Portuguese at the Department of Spanish and Portuguese at Dartmouth College. She also worked as a lecturer of Spanish and Portuguese languages at UCLA from 2005 to 2007. Anya is currently a Professor of Second Language Acquisition at the Department of Modern Languages Associate at Carnegie Mellon University. She can speak six languages: Igbo, Spanish, Italian, English, Russian and Portuguese.
Uju Anya's wiki profile
Full Name
Uju Anya
Place of Birth
Enugu State, Nigeria
Nationality
Nigerian, Trinidadian, American
Date of Birth
August 4, 1976
Age
46 years old
Occupation
University professor
Marital status
Divorced
Children
Two
Current partner
Dr Sirry Alang
Almamater
Dartmouth College, Brown University and UCLA
Net worth
$1 million (estimated)
Social media
Twitter – @UjuAnya
Instagram – @ujuanya
Uju Anya's wiki profile
About Uju Anya's Sexuality
Uju Anya is openly lesbian. She revealed that as an adolescent, she was attracted to boys and girls which led her to believe then that she was bisexual. She eventually realized she only liked women after she married a man. Anya is now openly lesbian after her divorce from her ex-husband.
Anya revealed that she started dating women when she was away in school. According to her, she became openly queer when she was in college and had rented her own place. Uju Anya added that the place where her family formerly lived was rigid in their religious beliefs so she couldn't fully be herself.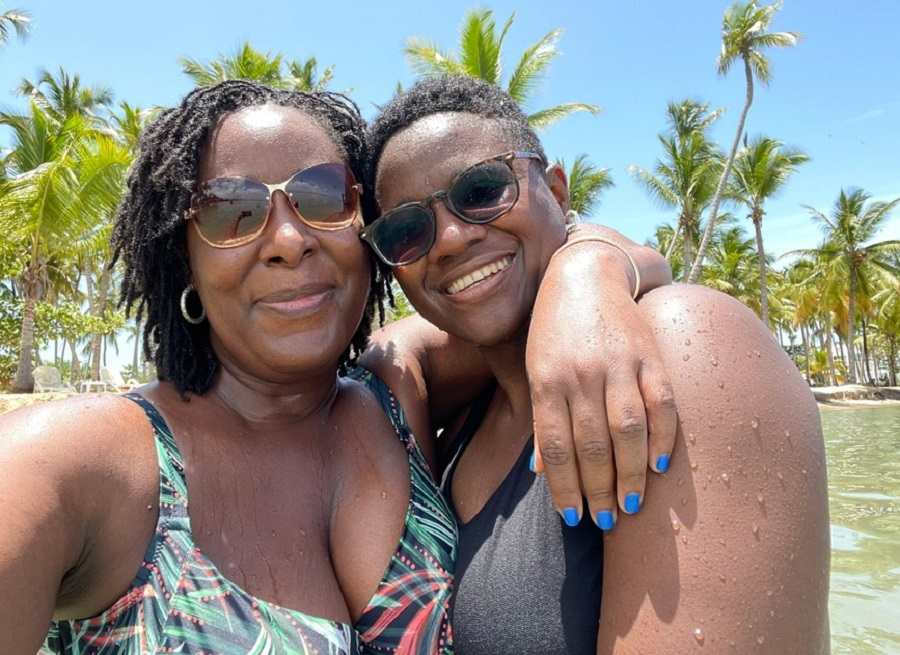 About Uju Anya's marriage and wedding
Uju Anya was previously married to a man before their divorce in 2021. Since divorcing her ex-husband, Professor Anya now only dates women. According to reports, she currently has a lesbian partner named Dr Sirry Alang who she has been with for quite a while.
About Uju Anya's ex-husband
The identity of Uju Anya's ex-husband is currently unknown. Uju Anya admitted that before her marriage to her now ex-husband, she had been under pressure to get married and settle down. She added that despite pressure, she did not get married under duress as she was passionately in love with her ex. During their marriage, Uju Anya and her ex had two children together. She added that she did not hide her sexuality from her then-husband.
Speaking about her previous marriage, Uju Anya said:
"He knew I loved women, and during the marriage, I was openly bisexual. Eventually, towards the end of our marriage, I realised I was not bisexual. I was a lesbian and that was what broke us up. I couldn't continue living with a man knowing I exclusively wanted women."
According to information gathered by DNB Stories Africa, Uju Anya and her ex-husband were legally separated since 2012 but their divorce proceedings were not finalized until January 2021. Uju Anya is now in a relationship with another lesbian woman.
Uju Anya's lesbian partner
According to reports, Carnegie Mellon University professor Uju Anya is currently in a relationship with her lesbian partner Dr Sirry Alang. As per her website, Dr Sirry Alang is a medical sociologist and health services researcher based in America. Detailed information about Uju Anya's lesbian partner is still scarce in the media at this time.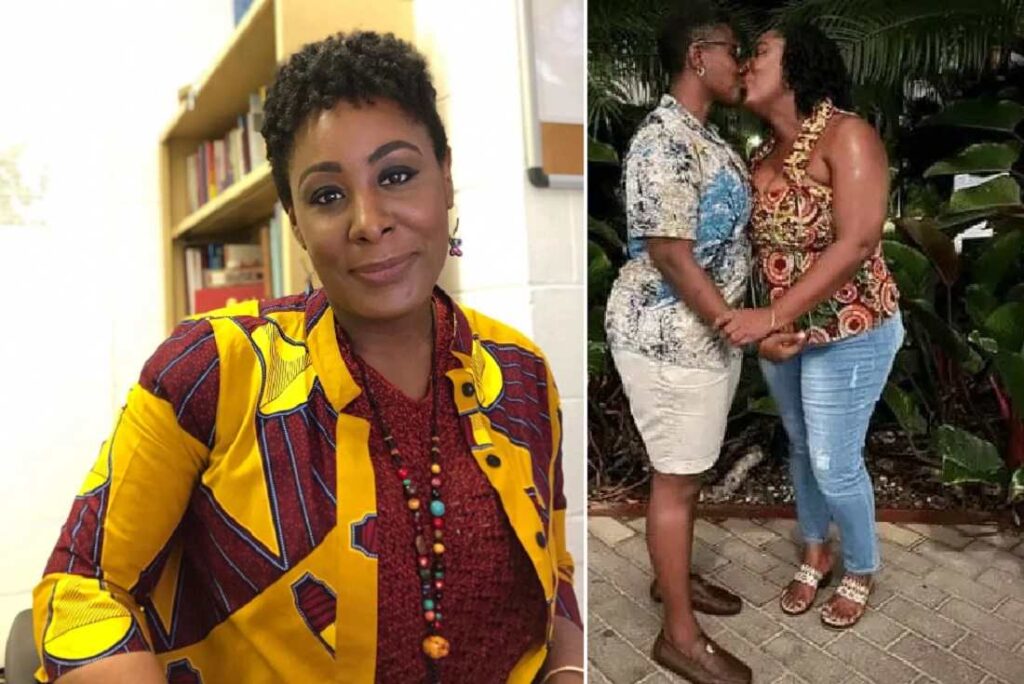 About Uju Anya's children
Uju Anya has two children, both from her previous marriage. Their identities are currently unknown.
About Uju Anya's controversial tweets
Hours before the death of Queen Elizabeth II was officially announced, Uju Anya tweeted:
"I heard the chief monarch of a thieving, raping, genocidal empire is finally dying. May her pain be excruciating."
The tweet, which has since been taken down by Twitter sparked a lot of reactions and outrage. Prominent figures like Jeff Bezos responded to the tweet.
Bezos tweeted in response to Anya's tweet:
"This is someone supposedly working to make the world better? I don't think so. Wow."
Uju Anya clapped back at Jeff Bezos, writing:
"May everyone you and your merciless greed have harmed in this world remember you as fondly as I remember my colonizers."
Anya explained her anger with the British monarchy in a later statement, referencing Britain's role in the Biafran genocide. It is reported that during the Biafran War, the United Kingdom provided the Nigerian army with weapons.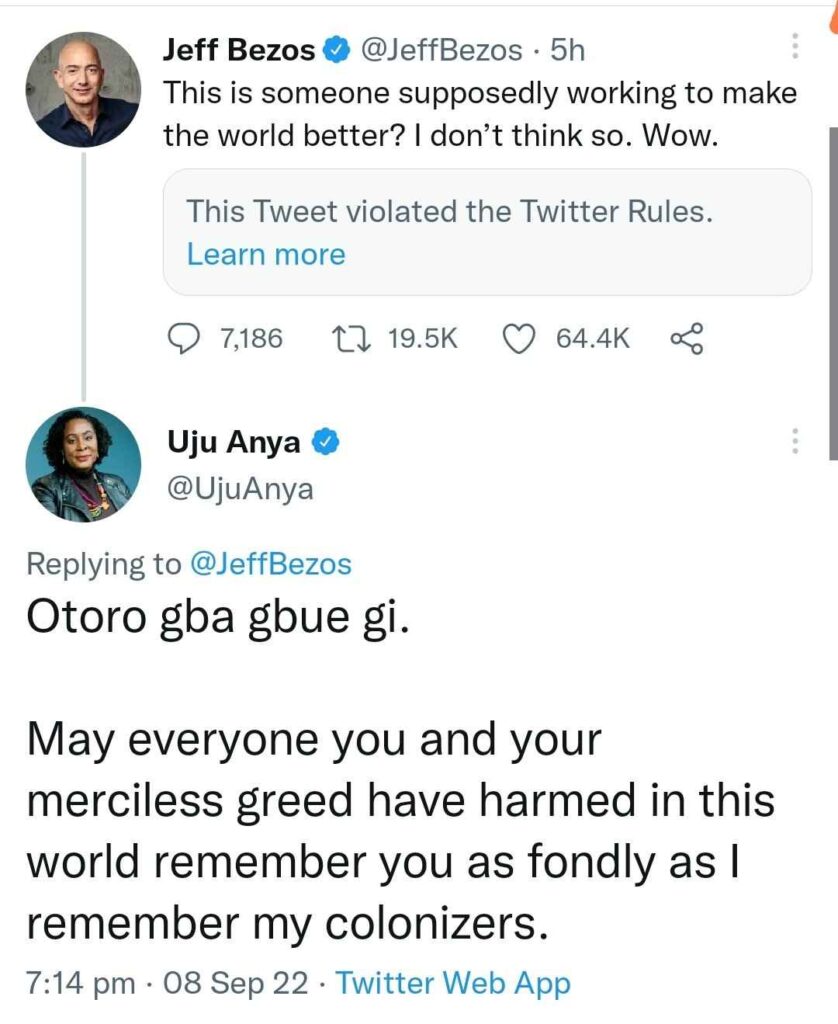 Uju Anya wrote:
"If anyone expects me to express anything but disdain for the monarch who supervised a government that sponsored the genocide that massacred and displaced half my family and the consequences of which those alive today are still trying to overcome, you can keep wishing upon a star."
Carnegie Mellon University, the institution where Uju Anya works, has renounced her opinion of the late Queen, stating that it is not the opinion of the institution. Uju Anya is from Nigeria which was a British colony until 1960.
About Uju Anya's net worth
As of 2022, Uju Anya has an estimated net worth of around $1 million. Her main sources of income are her career as a lecturer and an author.