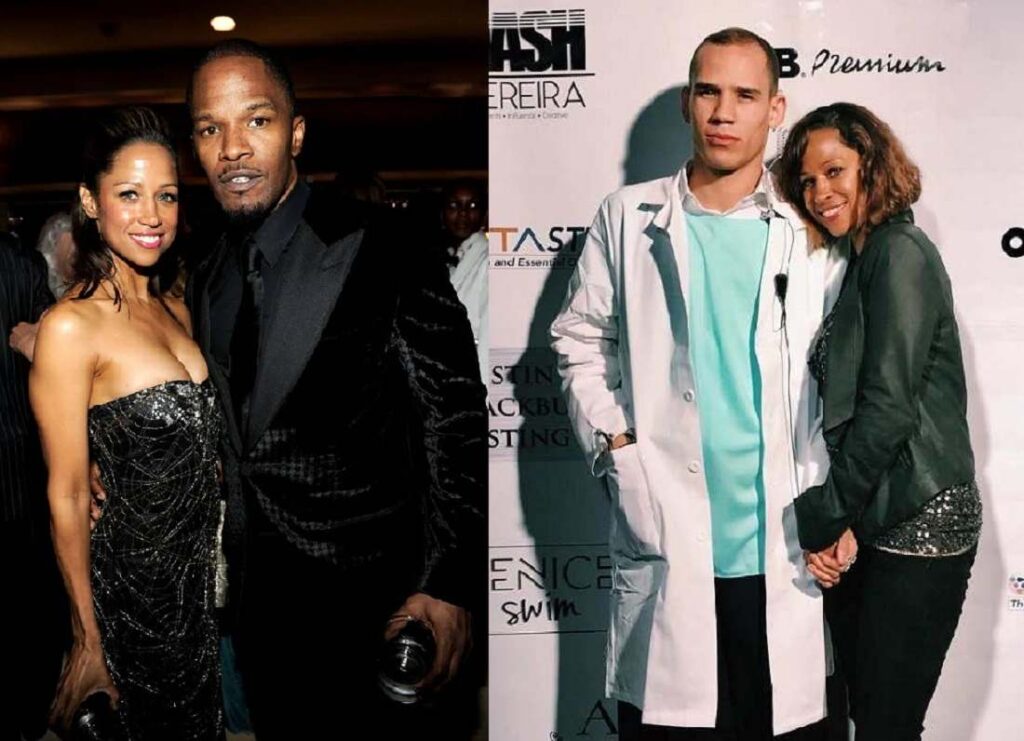 Who is Stacey Dash?
Stacey Dash is an American actress and political commentator. She is popularly known for her work in movies like "Moving," "Clueless," "Renaissance Man," and "View From The Top." She has also been featured in music videos including Kanye West's "All Falls Down."
Stacey Dash's full name is Stacey Lauretta Dash. She was born on January 20, 1967, in New York City, the United States to her parents – Linda Dash (mother) and Dennis Dash (father). Stacey Dash is of African American and Mexican descent. As of December 2022, Stacey Dash is 55 years old.
About Stacey Dash's parents
Stacey Dash's mother, Linda Dash (née Lopez) is a businessperson. According to information gathered by DNB Stories Africa, Linda Dash was a drug addict. Due to her parents' drug addiction, Stacey Dash did not grow up in a healthy family environment. As a result, she had to live with another family till she was four. In 2018, Stacey Dash revealed that she did not have a relationship with either of her parents. There were rumours that Stacey Dash's mother, Linda Dash allegedly introduced her to drugs.
Stacey Dash's father, Dennis Dash was also a drug addict. In an incident Stacey Dash recalled, she stated that she once threw her father's drug kit into the woods behind her grandparents' home. According to Dash, her father was furious about this and he beat her up and forced her to go get the kit.
Speaking about her father, Dash said:
"Even though my home was unstable and my father was a heroin addict, I knew he loved me. He just couldn't beat it. He couldn't overcome the addiction."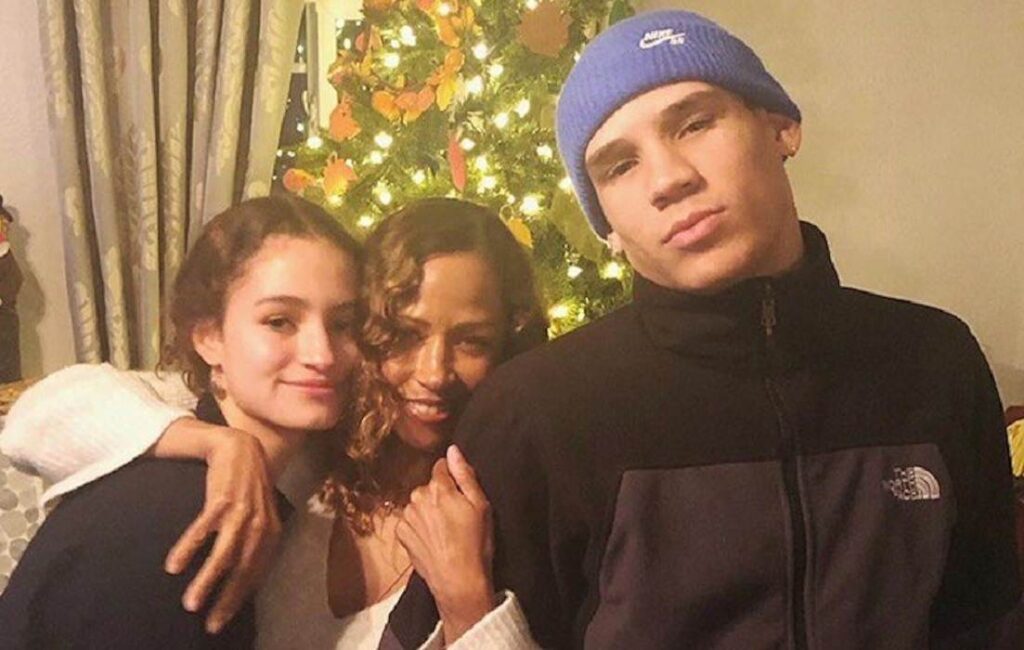 About Stacey Dash's siblings
Stacey Dash has a younger brother named Darien Dash. Roc-A-Fella Records' former CEO Damon Dash is Stacey Dash's cousin.
a. Darien Dash
Stacey Dash's younger brother, Darien Dash is an American actor and businessman. Born in 1972, Darien Dash is popularly known for his work in movies like "The Story of Lil Baby," "Silver Spoons" and "Rooster." He is the founder of DME Interactive, the first publicly traded African-American-led website company. At the time of publishing this article, Darien Dash is 50 years old.
Stacey Dash and Damon Dash relationship
Damon "Dame" Dash, the former CEO and co-founder of Roc-A-Fella Records along with Jay-Z and Kareem Burke, is Stacey Dash's cousin. Damon Dash (born Damon Anthony Dash and popularly known as Dame Dash) was born on May 31, 1971, in New York City, the United States and is currently 51 years old.
About Stacey Dash's marriage and wedding
As of the time of publishing this article (December 2022), Stacey Dash is a four-time divorcee and has no husband. Dash has been married four times – first to Brian Lovell, then to James Maby, then to Emmanuel Xuereb, and then to Jeffrey Marty. Dash was also in a relationship with Christopher Williams.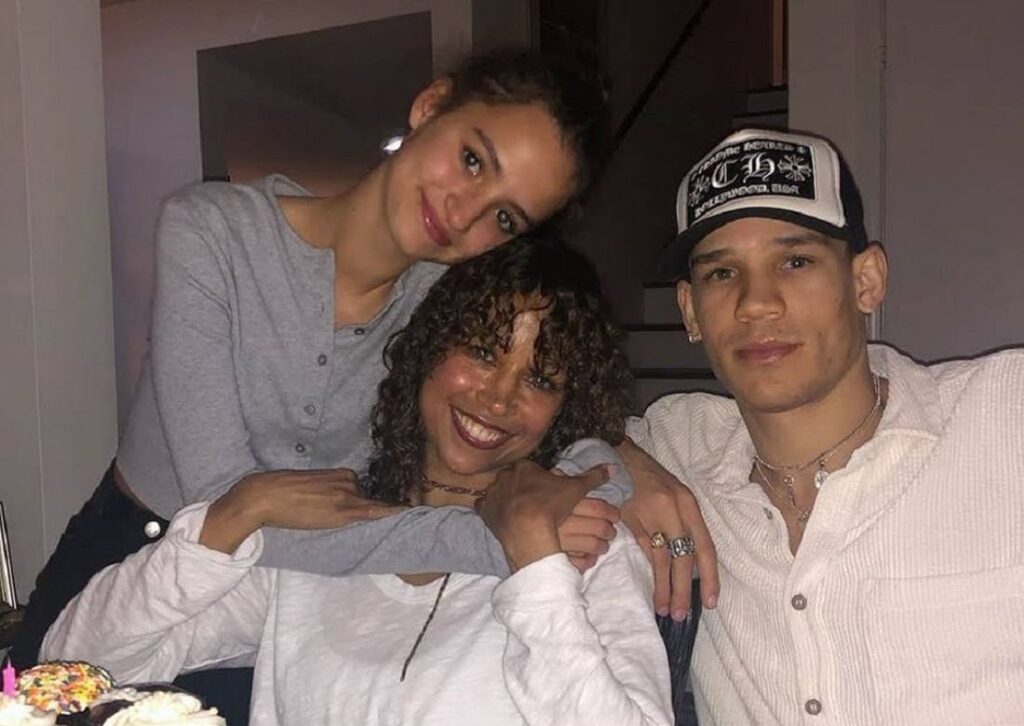 List of men Stacey Dash has dated
Stacey Dash dated Christopher Williams in 1984.
Stacey Dash dated Brian Lovell in 1999. They got married the same year.
Stacey Dash married James Maby in 2005.
Stacey Dash dated Emmanuel Xuereb in 2007.
Stacey Dash went on a date with Jamie Foxx in 2010.
Stacey Dash married Jeffrey Marty in 2018.
Stacey Dash was rumoured to have dated rapper The Game. The time of the alleged relationship is currently unknown.
About Stacey Dash's relationship with Christopher Williams
Christopher Williams is an American singer, songwriter, record producer and former actor. He is popularly known for hit songs like "Talk To Myself," "I'm Dreamin'" and "Every Little Things U Do." Christopher Williams was born on August 22, 1967, in the Bronx, New York, United States and is currently 55 years old. Christopher Williams was also associated with actress Halle Berry from 1991 to 1992.
Dash and Williams started dating not long after Williams burst onto the music scene. Stacey Dash even starred in one of Williams' music videos. Williams later revealed that his song, "Promises" was about Stacey Dash. He said:
"I was speaking to Stacey Dash directly and wanted to write something where I'm trying to figure out, 'How do we stay with one person.'"
When Stacey Dash got pregnant with their son, Austin, their relationship was already in ruins. Williams said:
"That was a painful thing, again to make the decision to try and have a kid to rectify a relationship that was over."
Dash contemplated having an abortion due to her drug addiction but later decided to have the baby. Upon Austin's birth in 1991, the couple split only to start a custody battle over Austin that was later resolved. Christopher Williams has since moved on with his life and is currently married to Natalie Macklin.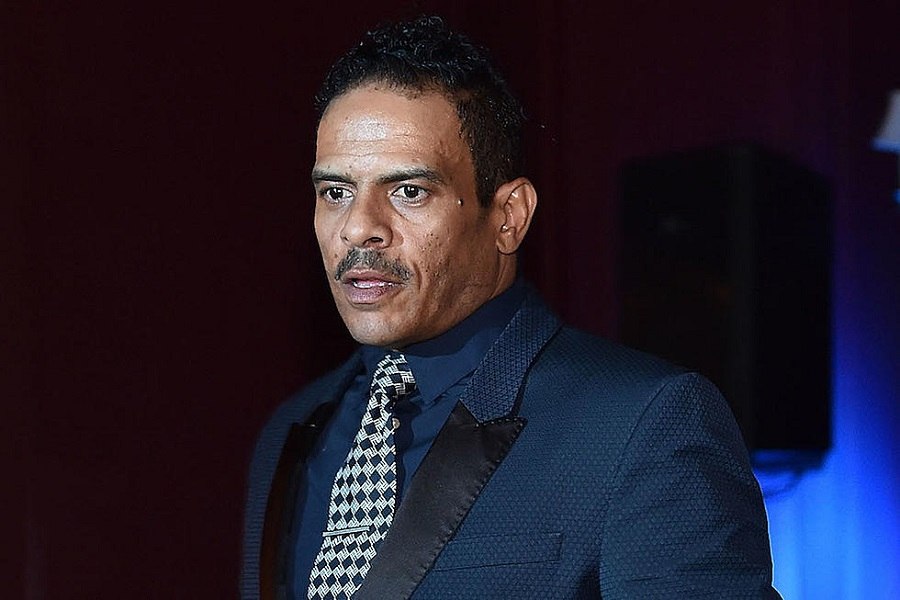 About Stacey Dash's marriage to Brian Lovell
Brian Lovell is an American film producer. He is popularly known for being Stacey Dash's first husband and the father of her daughter, Lola Lovell. Other than that, not much information is currently available about Brian Lovell.
Stacey Dash and Brian Lovell started a relationship in January 1999. After about six months of dating, the two tied the knot on July 16, 1999. They welcomed their daughter, Lola Lovell in 2003. Sadly, after some years of marriage, Stacey Dash and Brian Lovell got divorced in the mid-2000s.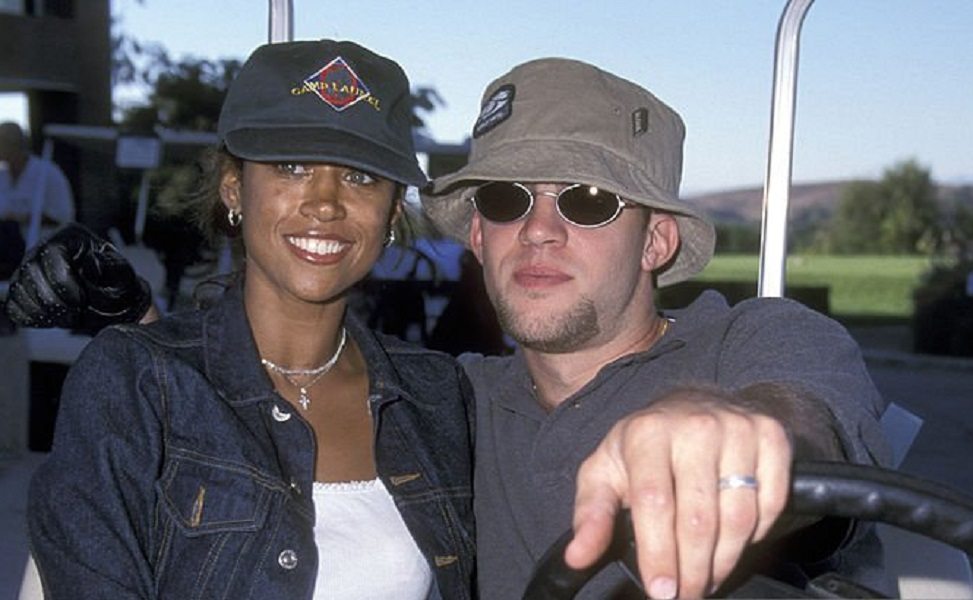 About Stacey Dash's marriage to James Maby
James Maby is a British executive. He is the CEO of Sports Logistics, an international company that creates billboards and sports branding campaigns. James Maby is also popular for being the ex-husband of interior designer Landon Clements.
There have been speculations in the media that Dash's daughter, Lola Lovell could actually be James Maby's and not Brian Lovell's.
Stacey Dash met James Maby in 2004 and they got married in 2005. The romance came to an end a year after, in 2006. Two years later, James Maby married actress Landon Clements and they separated in 2013.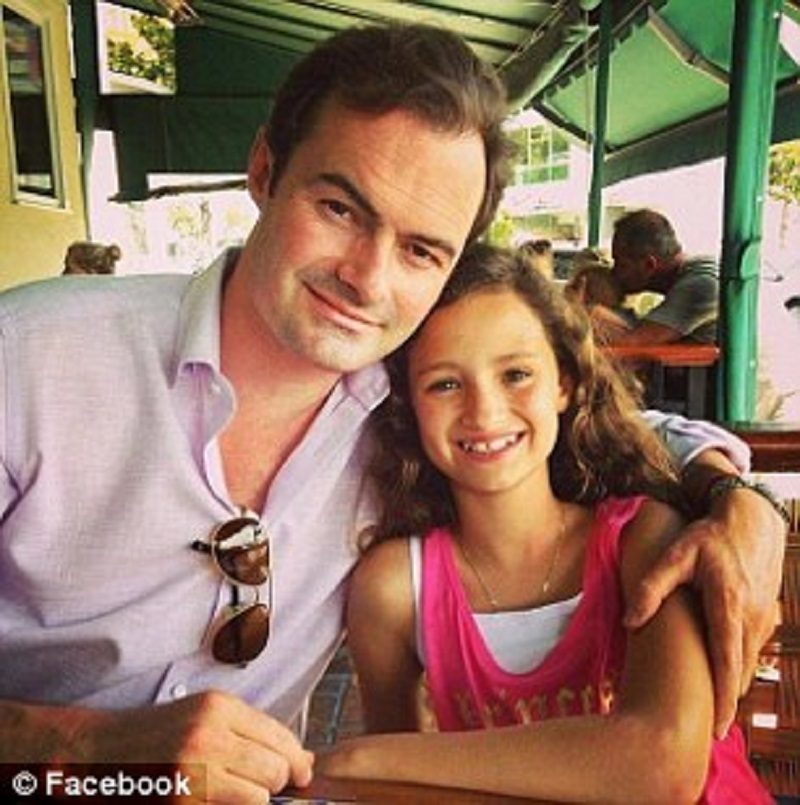 About Stacey Dash's marriage to Emmanuel Xuereb
Emmanuel Xuereb is an American actor and producer. He is popularly known for his work in movies like "Bad Boys," "Natural Born Killers," "The Cowboy Way" and "Erosion." Emmanuel Xuereb was born on November 17, 1965, and is currently 57 years old.
It is unclear the exact time that Stacey Dash got married to Emmanuel Xuereb. Some sources state that the couple tied the knot in 2007 while others claim that the couple got married in 2009. Despite the argument about the date of the marriage, it is known that the marriage was tumultuous. Dash alleged that Xuereb was abusive and that he often threatened her.
According to Stacey Dash, Xuereb once pinned her to a bed in a drunken rage and threatened her, saying that it would be the worst night of her life. Dash also claimed that Xuereb hit her in the face and head but she was too afraid to report these incidents to the police. On January 29, 2010, Stacey Dash filed to divorce Emmanuel Xuereb.
On the same day, she got a restraining order against Xuereb. The restraining order allegedly stated that Xuereb must stay a hundred yards away from Dash, her children and her home. Their divorce was finalized in September 2010. During the course of the marriage, Stacey Dash and Emmanuel Xuereb did not have any children together.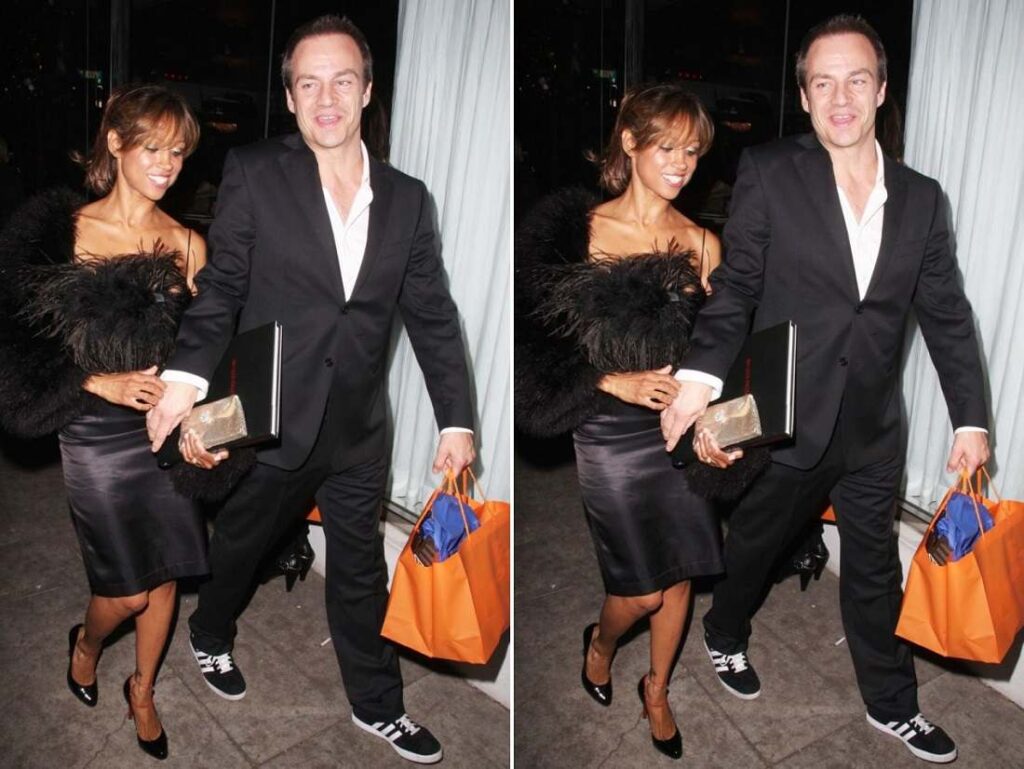 About Stacey Dash's marriage to Jeffrey Marty
Jeffrey Marty is an American lawyer. He is a Republican and a supporter of former American President, Donald Trump.
Stacey Dash got married to Jeffrey Marty on April 6, 2018, in a private ceremony in Florida, the United States. The marriage was held ten days after the couple's initial meeting. In 2019, Stacey Dash was arrested after getting into an altercation with Jeffrey Marty. Dash had initially called the police, alleging that Jeffrey Marty placed her in a chokehold. However, the situation turned around when the police arrived and Dash was arrested instead and charged with domestic battery.
Speaking about the incident, Stacey Dash's manager, Sean P. Jackson claimed that Stacey Dash was acting in self-defence after an argument between Marty and his children escalated.
He said:
"Stacey actually called the police because she was attacked by her husband. He choked her and she was defending herself. When the police arrived, they couldn't see any physical marks on her but they disd see them on him."
No charges were pressed by Jeffrey Marty but the police did arrest Dash as a formality. Stacey Dash was later released after posting a bail of $500. Stacey Dash and Jeffrey Marty got divorced in 2020. Marty filed for an annulment of the union, claiming that he had been hypnotized. According to Marty, the two only married ten days after they met because Dash's pastor proclaimed it was the will of God for them to get married. Marty went on to say that his ability to consent to marriage was influenced by hypnotic prayer techniques. What these hypnotic prayer techniques were, Jeffrey Marty did not explain.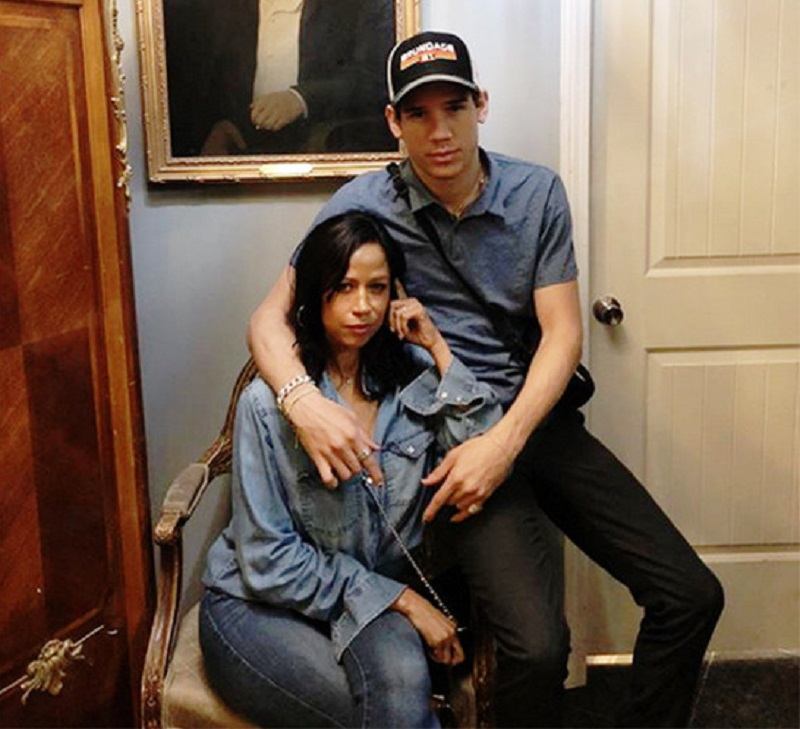 About Stacey Dash's kids
As of the time of publishing this article (December 2022), Stacey Dash has two children from two different husbands. The names of Stacey Dash's children are Austin Williams and Lola Lovell.
a. Austin Williams
Austin Williams was born on October 29, 1991, to Stacey Dash and her ex-husband Christopher Williams. He is currently 31 years old.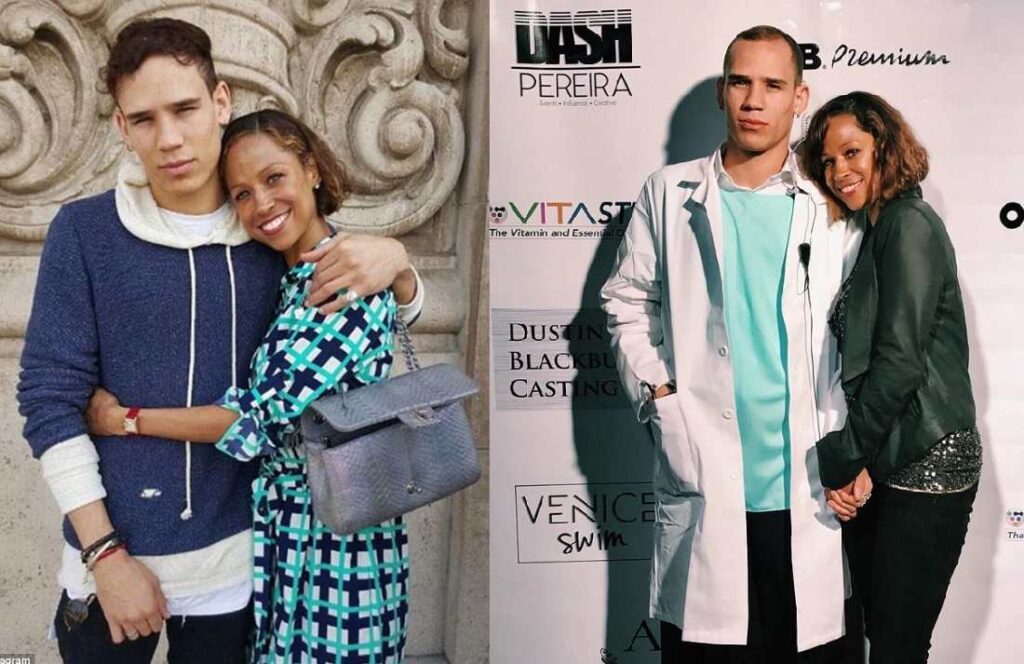 b. Lola Lovell
Lola Lovell was born on May 10, 2003, to Stacey Dash. It is speculated that Lola's father could be either Brian Lovell or James Maby.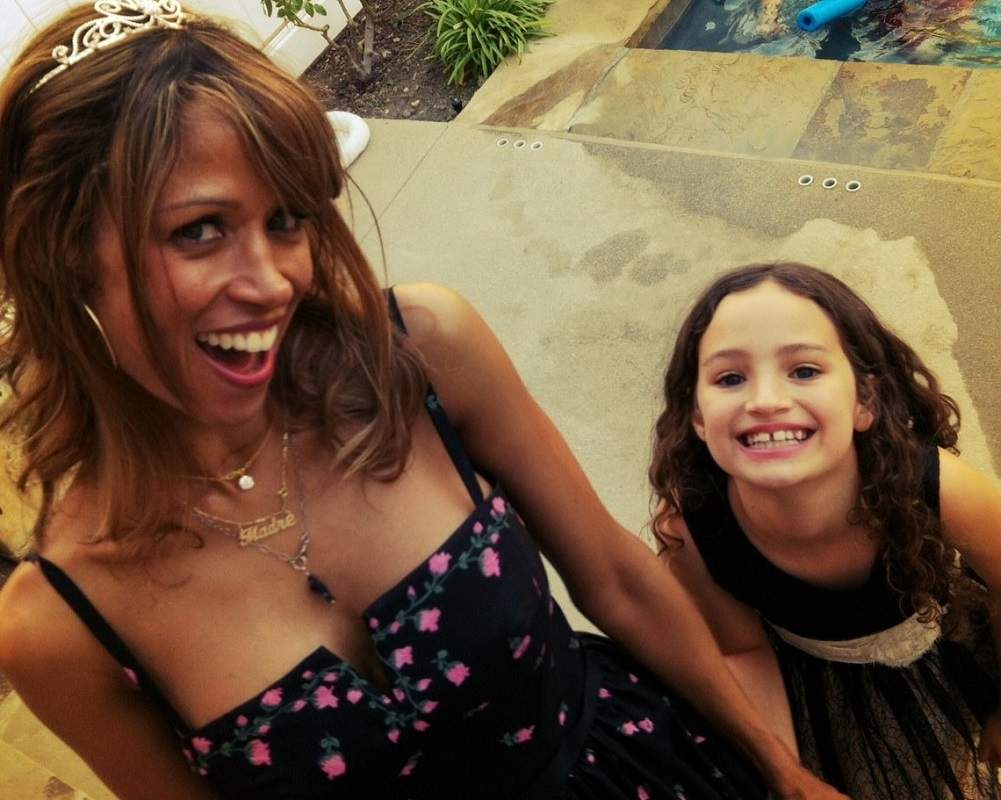 About Stacey Dash's drug addiction
According to reports, Stacey Dash first tried drugs when she was 8 years old. Her mother, Linda Dash gave her her first line of cocaine eight years later, when she was sixteen years old. Stacey Dash then developed a drug addiction that spanned her twenties. Luckily, Dash later got clean.
Sadly, she relapsed when she was prescribed Vicodin to help with painful fibroid cysts. Hydrocodone, sold under the brand name, Vicodin is a prescription opioid that is often prescribed as a painkiller for moderate to severe pain. This substance can cause physical dependency even when taken as prescribed and has a high risk of addiction if misused. In order to fund her Vicodin addiction, Stacey Dash spent an estimated $5000 to $10000 each month. She added that she was taking eighteen to twenty pills per day.
She said:
"I'm not blaming doctors at all because it was my choice to take more, you know? It was my choice to take that extra one even though I wasn't in pain. I chose to do that because the Vicodin filled that hole inside of me. It filled that anger. It calmed that anger down. It slowed my brain down. It gave me the ease so that I could deal with life. That's how I got addicted. It's no one's fault but my own."
As a result of taking too many pills, Stacey Dash almost died. Her kidneys became infected and her blood was septic. Dash had to get a full blood transfusion and was in the hospital for three weeks. In 2021, Stacey Dash celebrated her 5th year of sobriety.