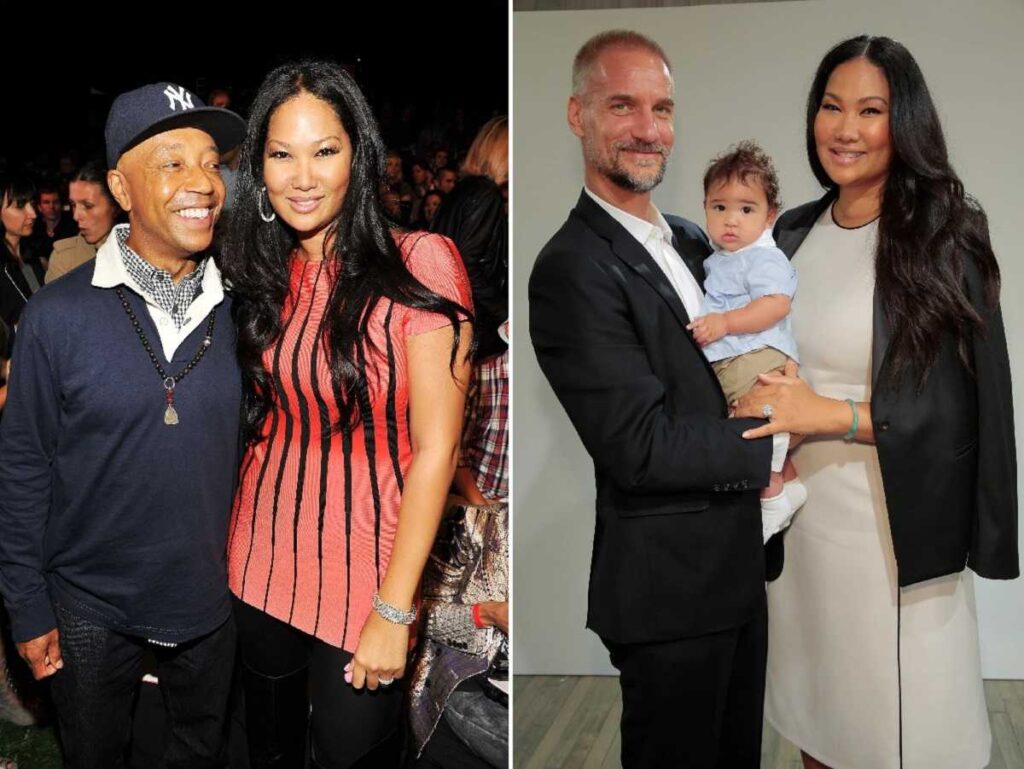 Who is Kimora Lee Simmons?
Kimora Lee Simmons is an American model, fashion designer, entrepreneur, and philanthropist. She is the CEO and designer of the clothing line "Baby Phat".
She is dubbed as one of the "Four Karlettes" alongside Bernadette Jurkowski, Shoshanna Fitzgerald, and Olga Sobolewska, who are models working for German fashion designer, Karl Lagerfeld.
Kimora Lee Simmons was born on May 4, 1975, in St. Louis, Missouri, USA. She was born to an African-American father, Vernon Whitlock Jr. and a Japanese-Korean mother, Joanne Perkins. She is 48 years old as of 2023. She attended Lutheran North High School in St. Louis Missouri and she bagged a degree in Business and Entrepreneurial Affairs from the Online University of Hartford's Barney School of Business.
Kimora Lee's parents
Kimora Lee was born to Vernon Whitlock Jr. (father) and Joanne Perkins (mother). Her father is of African-American descent, while her mother is Japanese-Korean. According to reports, Kimora Lee's mother registered her for a modelling class at the age of 12 as a way to boost her self-esteem.
Kimora Lee's siblings
It is currently unknown if Kimora Lee Simmons is the only child of her parents or not as there is no information regarding her siblings at this time.
Kimora Lee Simmons' marriage and wedding information
As of the time of publishing this article (September 2023), Kimora Lee has been married twice. She was first married to record executive Russell Simmons for 10 years before divorcing him. Russell and Kimora Lee met in 1992, got married in 1998, and divorced in 2008. Their marriage was blessed with two children.
Five years after her marriage to Russell Simmons ended, Kimora Lee got married to Tim Leissner in 2013. As of the time of writing, the status of Kimora Lee's marriage to Tim Leissner is unknown. There were reports in 2022 that the couple is estranged, however, no detailed information about the supposed separation was published. Lee and Tim Leissner have two children together.
About Kimora Lee Simmons' marriage with Russell Simmons
Russell Simmons is an American record executive, writer, and businessman. He is the founder of the clothing lines "PhatFarm", "Argyleculture", and "Tantris". He also co-founded the hip-hop record label "Def Jam Recordings". Russell's full name is Russell Wendell Simmons. He was born on October 4, 1957, in Queens, New York City. Russell Simmons is the second of three sons born to a public school administrator father, Daniel Simmons and a park administrator mother, Evelyn Simmons. Russell Simmons is 65 years old as of August 2023. He has two brothers named Daniel and Joseph Simmons respectively.
Kimora Lee met Russell Simmons in November 1992 at the age of 17 when she was modelling at the New York Fashion Week. Russell was 35 at the time. According to Russell Simmons, he and Kimora didn't start dating until she turned 18.
Kimora Lee once shared that her friends and co-workers had warned her against dating Russell then because of his reputation. She even made it known that her longtime friend, Tyra Banks, personally warned Russell to stay away from her.
Kimora said:
"All the girls were telling me to leave him alone. Said he's no good. Tyra was like, 'Leave her alone. She's a good girl. She's not like those floozies that you know.'"
Nonetheless, Kimora and Russell went ahead to date for around six years, before tying the knot on December 20, 1998. They first had a civil ceremony in Manhattan, New York, which was later followed by a non-denominational ceremony at the Caribbean Island of Saint Barthélemy that same month. The ceremony was officiated by Simmons' younger brother, Joseph Simmons who is also known as "Run".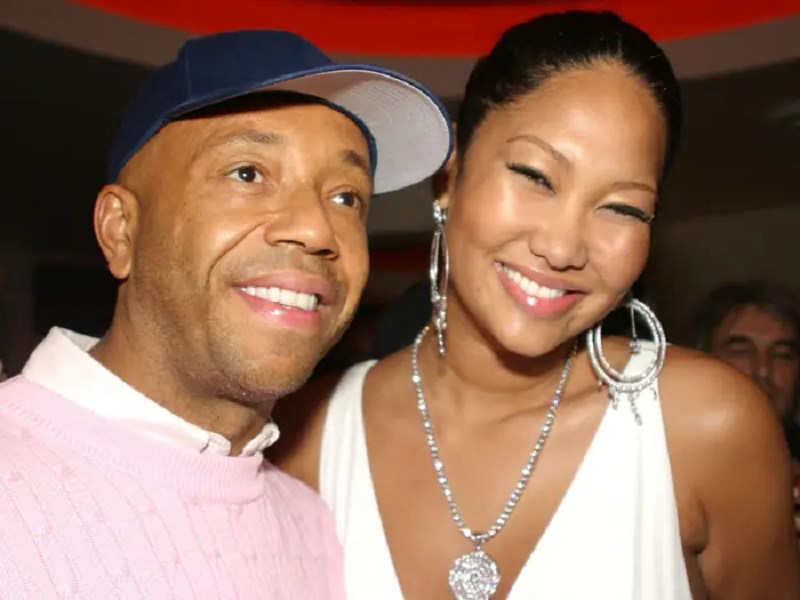 After their marriage, Kimora Lee legally changed her last name from "Perkins" to "Simmons". She kept the new name even after their divorce.
Things began to fall apart for the couple after 10 years of living together as a couple. Kimora Lee finally filed for divorce in March 2008, citing irreconcilable differences. Their divorce process was finalized in January 2009. Prior to the divorce, Russell had announced their separation in March 2006, adding that they would continue to remain committed parents and caring friends with great love and admiration for each other.
Following the divorce, Russell Simmons was granted visitation rights but he was ordered to pay $40,000 dollars monthly in child support to Kimora Lee until each of their two children was almost 20 years old.
About Kimora Lee's marriage with Tim Leissner
Tim Leissner is a German investment banker. He was once a managing director at Goldman Sachs and the chairman of the bank's Southeast Asia division. Tim Leissner is reported to have helped in orchestrating the 1Malaysia Development Berhad Scandal – one of the biggest financial scandals in history that led to the embezzlement of billions of dollars. Tim Leissner was arrested in June 2018 for the crime in Washington, DC and charged to court.
It is not exactly known when and how Kimora and Tim Leissner started dating. It is only known that the lovers got married secretly in December 2013, a year after Kimora left Djimon Hounsou. Her ex-husband, Russell Simmons confirmed that his ex-wife and Tim are a couple in an attempt to shut down the rumours about her dating Bryan Birdman in 2014.
He wrote:
"All of us love @OfficialKimora but the fact is she is happily married," Simmons wrote on Twitter. "Tim has been family for a while now."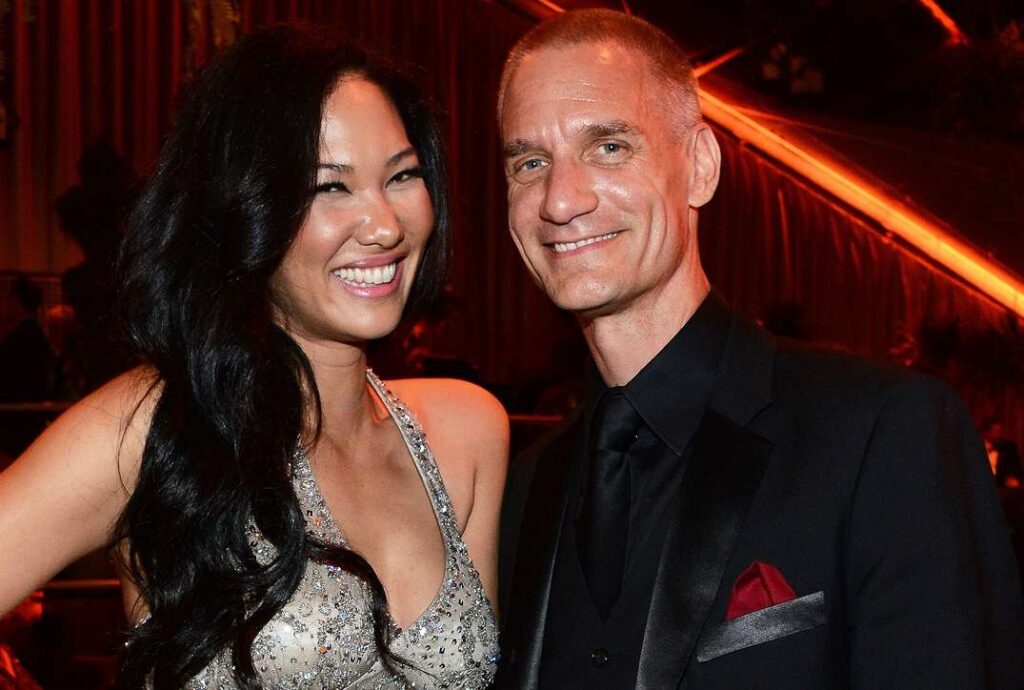 According to reports, Tim Leissner was still married to his ex-wife, Judy Chan, as of the time he got married to Kimora. It was said that the entrepreneur had lied about his divorce and had photoshopped the divorce document and even created an email address in his ex-wife's name to convince Kimora that they were divorced.
It was reported in February 2022 that Kimora Lee and her second husband Tim Leissner have become estranged but it is not clear if the couple are officially divorced. Kimora and Tim Leissner have two children together – one biological and the other adopted.
List of Kimora Lee's past boyfriends
Aside from her ex-husbands Russell Simmons and Tim Leissner, Kimora Lee has been romantically linked with a few other men including the likes of Djimon Hounsou, Bryan Birdman and Kendu Isaac.
a. Kimora Lee and Kendu Isaacs (2001)
Kimora Lee was rumoured to have had an affair with record producer, Kendu Isaacs, in 2001.
b. Kimora Lee and Djimon Hounsou (2007-2012)
Kimora Lee and Beninese actor and model, Djimon Hounsou, reportedly started dating in 2007. They got engaged in 2008 after participating in a traditional commitment ceremony during their visit to Hounsou's family house in Benin. Unfortunately, they ended things four years after their engagement. The ex-lovers have a son together.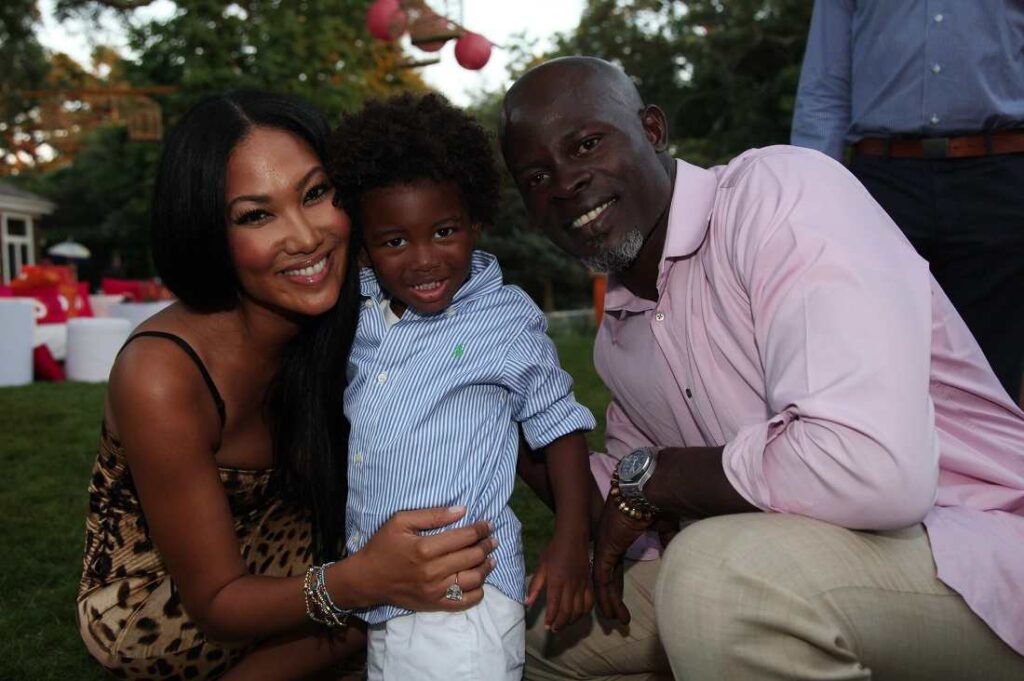 c. Kimora Lee and Bryan Birdman (2014)
Kimora Lee was reported to be romantically involved with American rapper, Bryan Birdman in 2014 after the rapper described her as "the love of his life on IG". Her ex-husband, Russell Simmons debunked the reports.
About Kimora Lee Simmons' children
As of the time of writing this article (August 2023), Kimora Lee is the proud mother of five children – two girls and three boys. One of the kids was adopted.
List of Kimora Lee Simmons' children
Kimora Lee Simmons has a total of five children with three different men. She had her first two daughters with her first husband, Russell Simmons. She had her first son and third child with actor Djimon Hounsou and her two last sons, one of which was adopted, with Tim Leissner.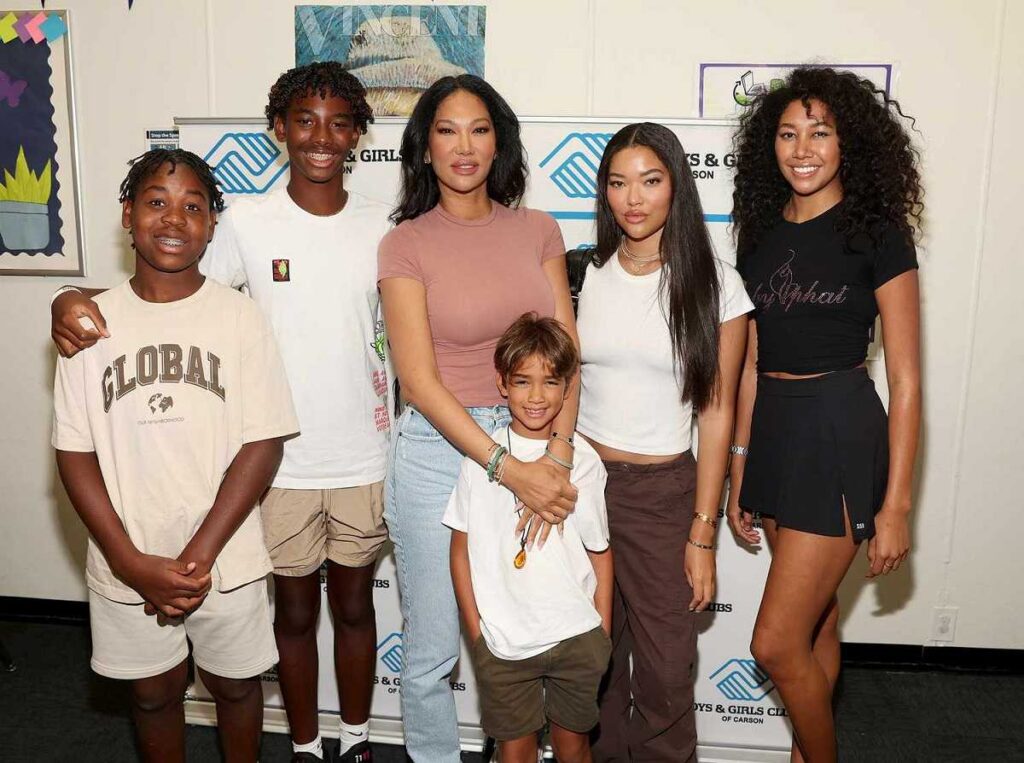 Below is a list of Kimora Lee Simmons' children:
Ming Lee Simmons
Aoki Lee Simmons
Kenzo Lee Hounsou
Gary Lee Leissner
Wolfe Lee Leissner
| | | | | | |
| --- | --- | --- | --- | --- | --- |
| Name | | Age | Gender | Father | |
| Ming Lee Simmons | | 23 years | Female | Russell Simmons | |
| Aoki Lee Simmons | | 20 years | Female | Russell Simmons | |
| Kenzo Lee Hounsou | | 14 years | Male | Djimon Hounsou | |
| Gary Lee Leissner | | 13 years | Male | Tim Leissner | |
| Wolfe Lee Leissner | | 8 years | Male | Tim Leissner | |