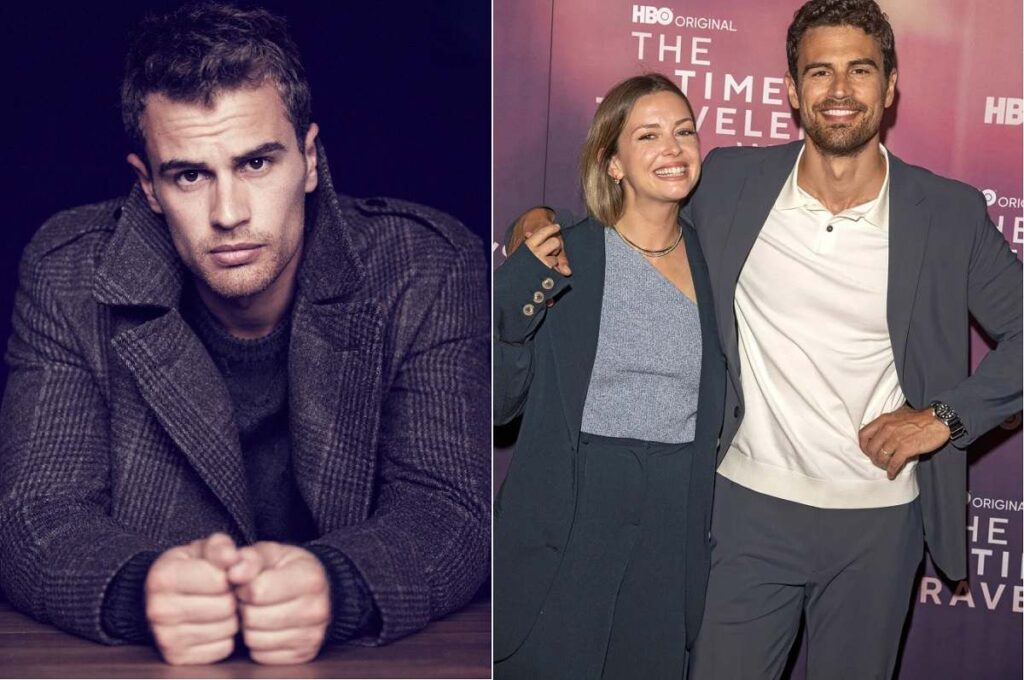 Who is Theo James?
Theo James is a British actor, filmmaker and model. He gained more prominence for his role as "Tobias Eaton" in the "Divergent" film series (2014 – 2016).
Theo James' full name is Theodore Peter James Kinnaird Taptiklis. He was born on December 16, 1984, in High Wycombe Oxford. He is 38 years old as of September 2023. He has four older siblings.
Theo James was born as the youngest of five children to his parents – Philip Taptiklis (father) and Jane Taptiklis (mother). He was raised in Askett, Buckinghamshire, and he attended Aylesbury Grammar School. He earned a degree in Philosophy from the University of Nottingham. He also trained at the Bristol Old Vic Theatre School.
About Theo James' parents
Theo James is the youngest child of Philip Taptiklis (father) and Jane Taptiklis (mother). His father is reportedly a business consultant, while his mother worked for the NHS. More detailed information about Theo James' parents is scarce but the actor speaks highly of his parents, making it known that they are a source of inspiration to him for raising him and his siblings nicely.
About Theo James' siblings
Theo James has four older siblings. His siblings are named Ben Taptiklis, Steven White-Tapkilis, Anna Bignell and Natasha Carolan. Though not much is known about James' siblings, it is reported that they have each got their own families and doing okay in their respective careers.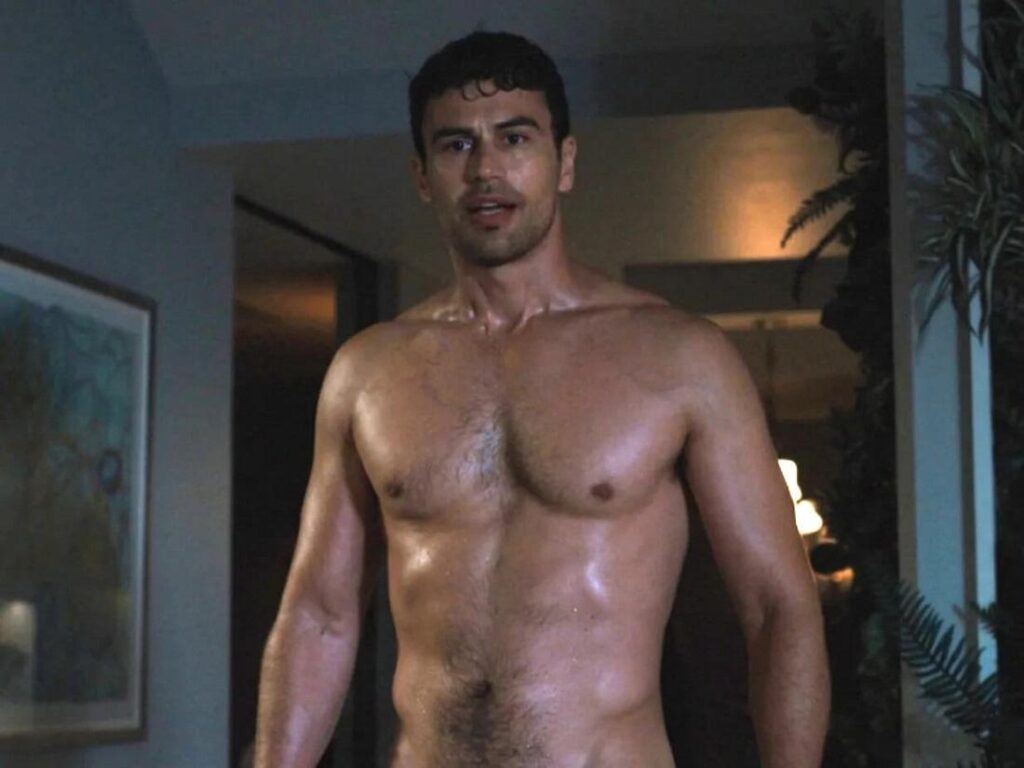 About Theo James' marriage and wedding
As of the time of publishing this article (September 2023), Theodore James is happily married to his wife, Irish actress Ruth Kearney. The lovebirds met in 2009, dated for a couple of years and walked down the aisle in August 2018. As of the time of writing, Theo James and his wife Kearney have been married for five years and counting. Their union is blessed with a child.
About Theo James' marriage with Ruth Kearney
Ruth Kearney is an Irish actress. She is popularly known for her role as "Jess Parker" in the British science fiction drama series "Primeval" (2011-2012). She was born on November 11, 1984, in Dublin, Ireland. She is 38 years old as of 2023.
Theo James and Ruth Kearney sparked dating rumours shortly after they met in 2009. They initially kept their relationship a secret for the first few years and reportedly confirmed it in 2015 after they were caught by paparazzi in a jewellery store. They were also rumored to have gotten engaged that same year but Theo James shut down the rumors in an interview he gave in 2016.
The couple eventually tied the knot in a very secret wedding ceremony at the Islington Town Hall in London in August 2018. They made a rare public appearance together at the N.Y.C premiere of HBO's "The Time Traveler's Wife" in 2022 and also attended the White Lotus Season 2 premiere in October of the same year.
Theo James and his wife Ruth Kearney are known to be very private about their marriage. As of the time of writing, their marriage has lasted five years and counting and is blessed with one child.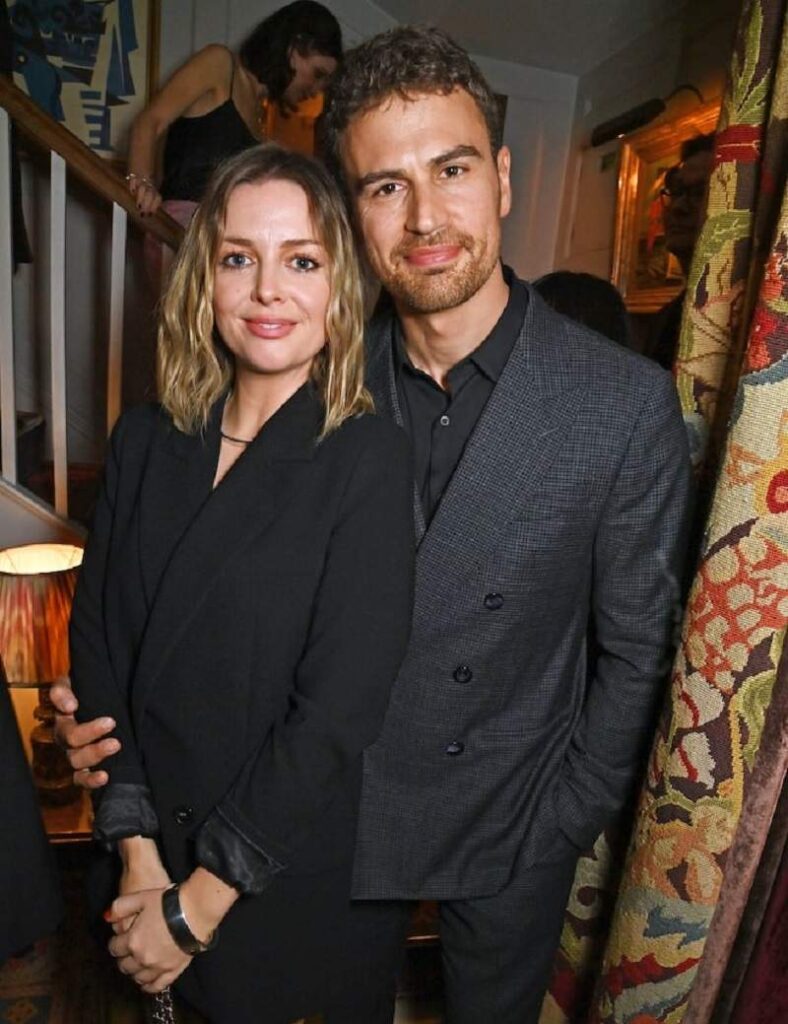 Theo James' other relationships and girlfriends
Despite being private about his personal life, Theo James has been romantically linked to other women other than his wife. The handsome actor has sparked relationship rumours in the past with the likes of Shailene Woodley, Dakota Fanning and Taylor Swift. All of these relationships were speculative and never confirmed.
a. Theo James and Taylor Swift (2013)
Theo James and American singer and songwriter Taylor Swift were rumoured to have had an affair shortly after they met at an industry event in 2013. However, the rumours were later found to be false.
b. Theo James and Shailene Woodley (2014)
Theo James was speculated to have had an affair with his "Divergent" co-star Shailene Woodley in April 2014 after they met on set. The rumours were probably ignited by their onscreen chemistry in the series. There were even talks that James' involvement with Woodley caused a rift in his relationship with his then-wife-to-be Ruth Kearney. The rumours were later dispelled following confirmation that James and Ruth Kearney were still going strong in their relationship.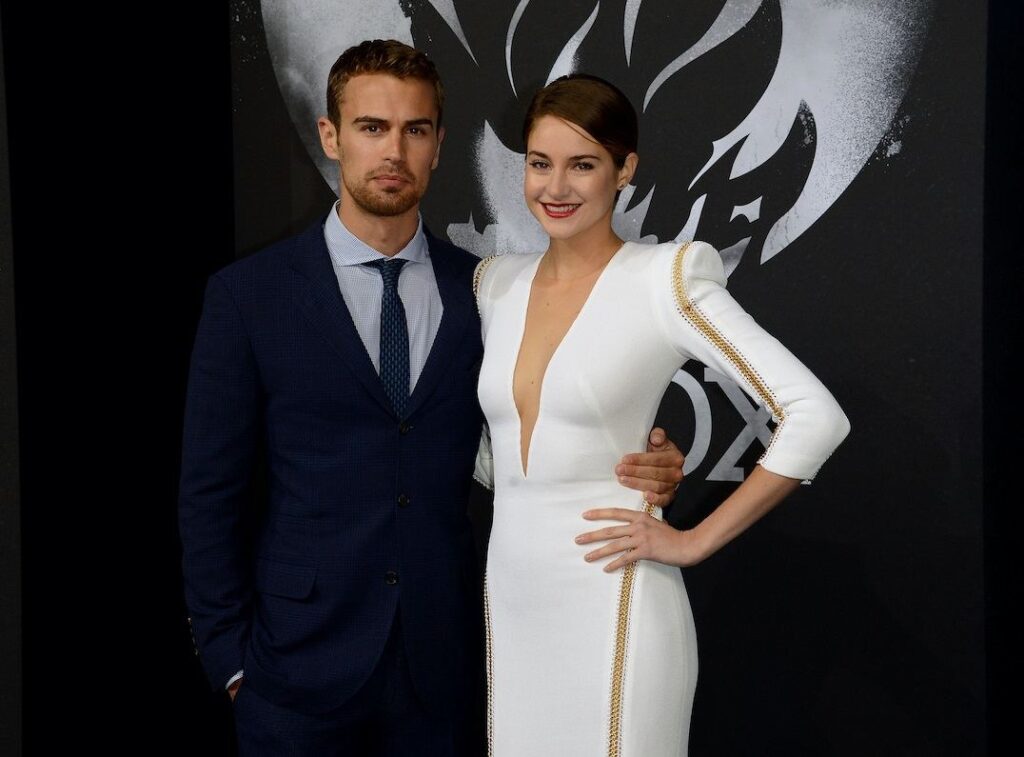 c. Theo James and Dakota Fanning (2015)
Theo James and American actress Dakota Fanning were also romantically linked in 2015 after they starred in the 2015 drama film "The Benefactor", playing each other's love interest. Just like his other rumoured relationships, this one also turned out to be false.
Theo James' children
As of September 2023, Theo James and his wife Ruth Kearney have one child together. The child was born in August 2021, three years after the couple's wedding. Due to their secretive nature, the couple only spoke about being a parent a year after they had the child.
The child's name remains unknown as of the time of publishing this article.
Speaking about becoming a parent, Theo James made it known that the feeling is "discombobulating".
In his words:
"It definitely changes you in an amazing way. It's discombobulating at first. Especially with your first child because your whole life changes, but ultimately it makes you — definitely for me, at least — a much more solid person".
Expecting another child
There were reports in April 2023 that Theo James and his wife Ruth Kearney are expecting their second baby together after Kearney shared a series of snaps revealing a baby bump. However, the couple are yet to personally address the reports.