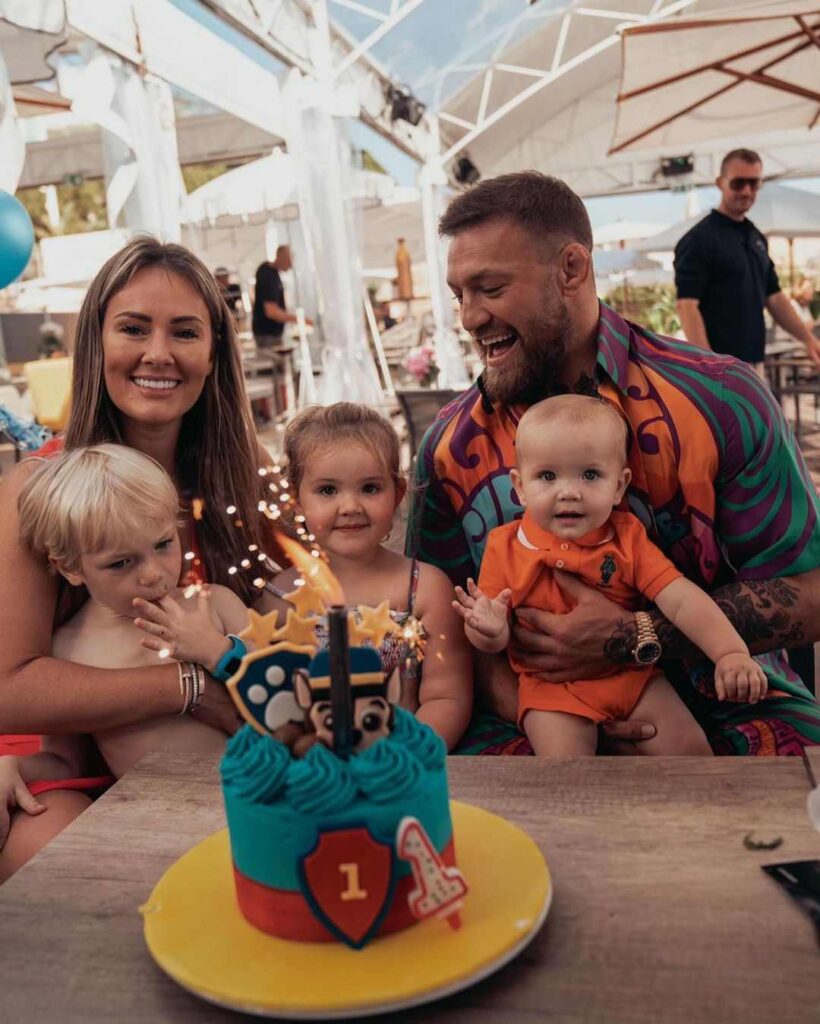 Who is Conor McGregor?
Conor McGregor is a professional mixed martial artist (MMA) and boxer. As a former featherweight and lightweight champion, McGregor is the first fighter to hold UFC Championships in two weight divisions simultaneously. He was also ranked as the world's highest-paid athlete in 2021 by Forbes. McGregor also reportedly holds a brown belt in Brazilian Jiu-Jitsu.
McGregor's full name is Conor Anthony McGregor. He was born on July 14, 1988, in Dublin, Ireland, as one of three children to his parents – Tony McGregor (father) and Margaret McGregor (mother). Conor McGregor is 35 years old as of 2023. He has two older siblings named Erin McGregor and Aoife McGregor respectively. Conor McGregor was raised in Crumlin alongside his siblings. They attended Irish language schools.
About Conor McGregor's parents
Conor McGregor is the last and only male child of his parents – Tony McGregor (father) and Margaret McGregor (mother). Detailed information about McGregor's parents is scarce at this time. However, it is known that he shares a great bond with them and always attributes his successful career to their support.
It is also known that Conor McGregor's father was a cab driver for 26 years and only retired after his son rose to prominence. Reports also have it that his parents fell in love at 16 and have remained together ever since. It has been said that Conor McGregor inherited his flamboyant personality from his father.
About Conor McGregor's siblings
Conor McGregor has two older sisters named Erin and Aoife McGregor respectively. Just as with his parents, Conor McGregor also shares a great bond with his sisters.
Erin McGregor is an ex-hairdresser and fitness model before she quit her career to become a full-time mom of two. According to reports, Conor McGregor's elder sister, Erin, is the brain behind Conor's stylish hairstyles. She came to fame herself when she participated in the TV competition "Dancing With The Stars". Erin McGregor is reportedly married to her long-time partner, Terry Kavanagh. She has two children with him. The children are named Harry and Taylor.
Conor McGregor's second elder sister Aoife McGregor reportedly works with an auto-hiring company in Dublin and also doubles as an author. She got married to Mark Elliott in December 2016. She reportedly loves to stay out of the limelight.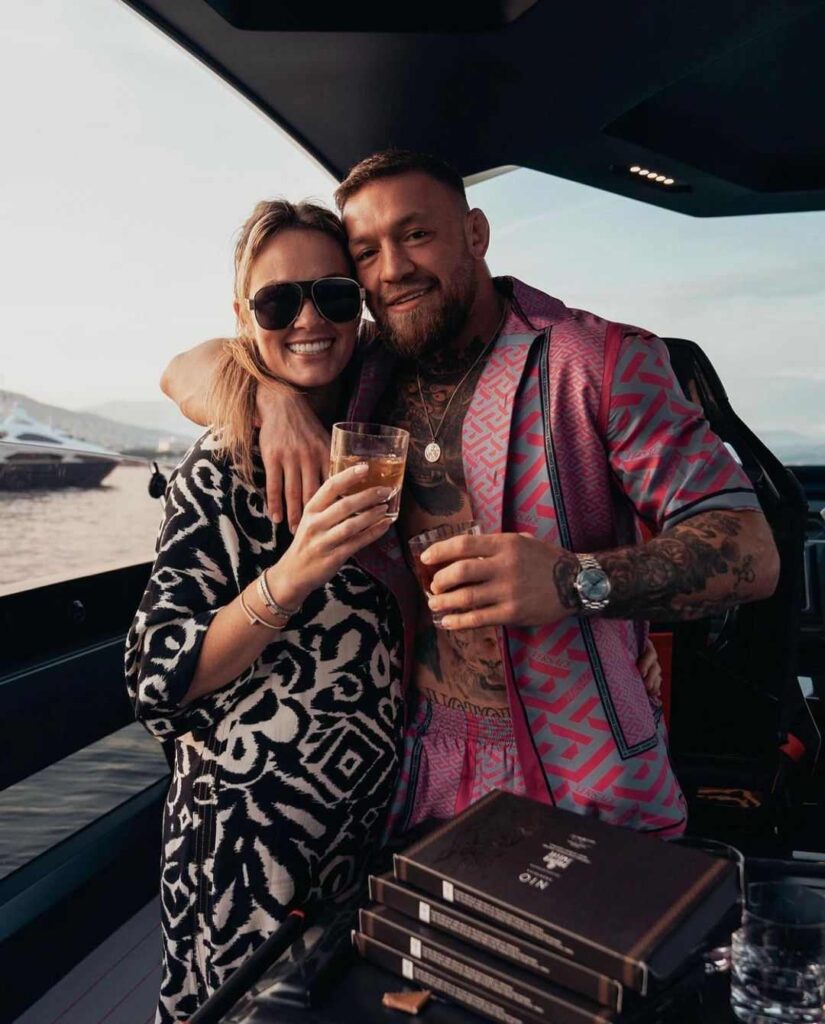 About Conor McGregor's marriage and wedding
As of the time of publishing this article, Conor McGregor is not officially married but he is engaged to his long-time girlfriend and baby mama, Dee Devlin. McGregor and his fiancée Dee Devlin started dating in 2008. They got engaged in 2020 after dating for 12 years. They have three children together and expecting their fourth child.
About Conor McGregor's wife
As of the time of publishing this article (October 2023), Conor McGregor is engaged to his longtime girlfriend Dee Devlin with whom he shares three children. While they are yet to be officially married, Dee Devlin is sometimes erroneously referred to as Conor McGregor's wife in some reports.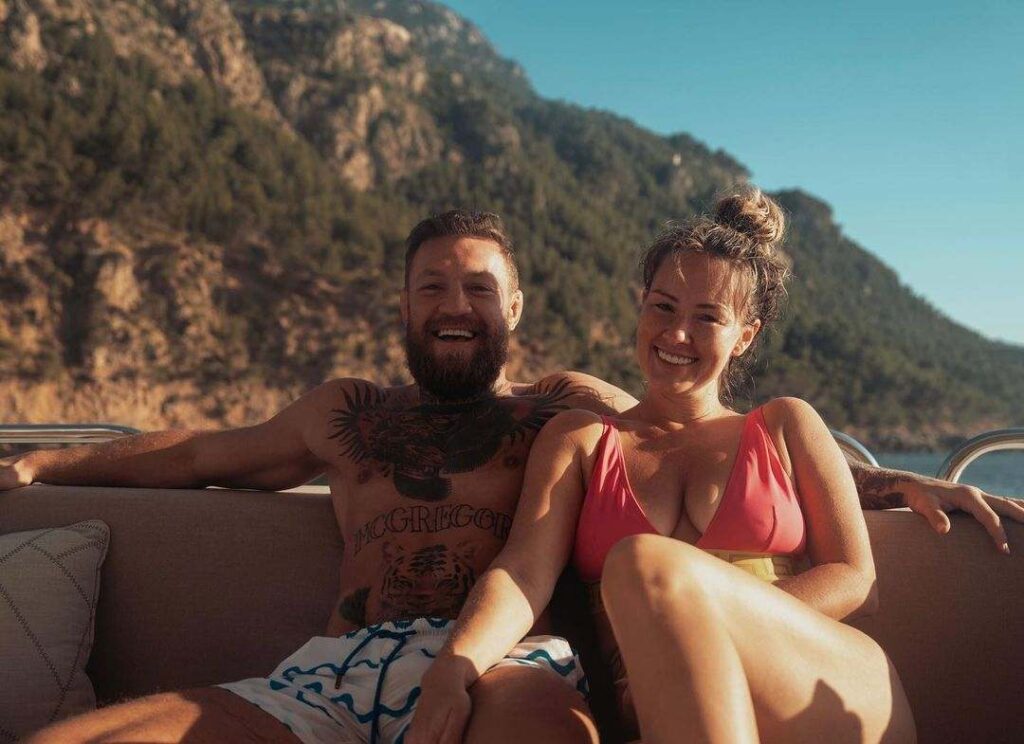 About Conor McGregor's relationship with Dee Devlin
Dee Devlin is popular for being Conor McGregor's fiancée and partner. She was honoured with the "Most Stylish Newcomer Award" in 2016 at the VIP Peter Mark Style Awards. Dee Devlin was born on August 9, 1987, in Walkinstown, Ireland. She previously worked as a model and waitress before quitting to travel with her lover when he hit the limelight in 2013. Devlin is 36 years old as of 2023. She reportedly has two sisters named Cathy and Sarah.
Conor McGregor and Devlin started dating in 2008 after meeting at a nightclub. McGregor was 19 years old at the time. At the time of their meeting, McGregor had just started his career in martial arts, while Devlin was a school dropout doing odd jobs. Dee Devlin later quit her menial job after luck shone on Conor in 2013 and she started travelling with him everywhere. She became part of his management and promotional team. She is also in charge of his finances and schedule.
Conor McGregor refers to his partner as one of the most important people in his life and he is always ready to show her off on social media. They got engaged after dating for 12 years in August 2020, the week of Dee Devlin's 33rd birthday. Conor McGregor shared the news of his engagement on his Instagram with a cute picture of Dee Devlin wearing her engagement ring.
While McGregor has shared some details about what their wedding day would look like, an official date for the wedding has not been set yet.
He said:
My wedding is going to be extravagant, that's for damn sure. We are gonna have the best of the best of the best, and then more to the best. We have got to find the location; it's going to be Ireland, I'm gonna get married in the Emerald Isle, and then figure it out, so it's a big process. Let's see what happens, I'm ready for it all".
List of Conor McGregor's past relationships and girlfriends
As of October 2023, Conor McGregor's only publicly acknowledged relationship is the one he has with his girlfriend and now fiancée, Dee Devlin. There is no available information about his past girlfriends or relationships. However, Conor McGregor was once rumoured to have had an affair with an Australian professional boxer named Ebanie Bridges after they were seen together at a boxing event. The rumours were later confirmed to be false.
About Conor McGregor and Ebanie Bridges' relationship
Conor McGregor was rumoured to be having an affair with Australian professional boxer, Ebanie Bridges, in August 2023, after they were seen in each other's company at the Anthony Joshua VS. Robert Helenius boxing match. Conor was criticized on Twitter (X) after he shared pictures of his date night with his fiancée a few days after the event.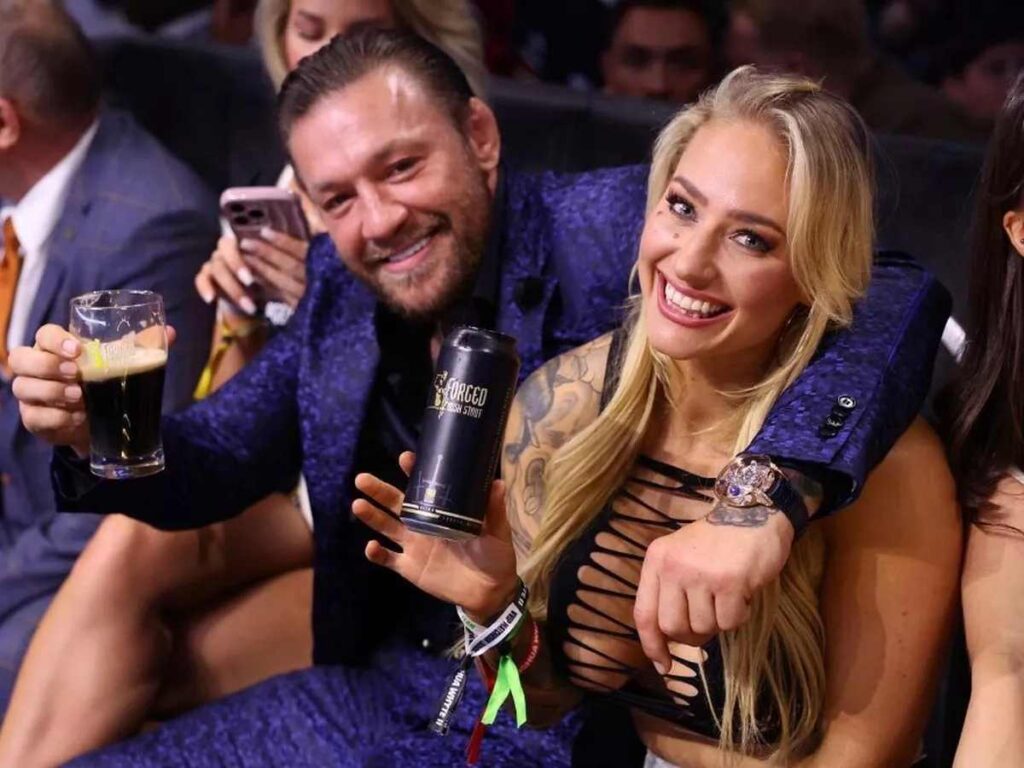 However, Ebanie Bridges did well to debunk the rumours, stating that she has been friends with Conor for a long time and he has consistently supported her career over the years. She stated that their relationship is entirely professional.
In her words:
"It's all about promotion, he's a smart businessman and he always makes smart business moves..he reached out to me and said do you want to be a part of the team, be a part of the Forged army and partner up with me and help promote his stout…and what better way to promote than to get pictures with the Blonde Bomber at the Anthony Joshua fight wearing your gear and it worked didn't it because we've broken the Internet again and everyone's talking about it…It's just business".
Conor McGregor's children
As of the time of publishing this article (October 2023), Conor McGregor is a proud father of three children, though he revealed during an interview in June 2023 on the program "Live With Kelly and Mark" that his fiancée Dee Devlin is pregnant with their 4th child.
Conor McGregor's children are named Conor Jack McGregor Jr., Croia McGregor, and Rian McGregor. Jack was born in May 2017, Croia in January 2019, and Rian in May 2021. As of October 2023, they are 6 years old, 4 years old, and 2 years old respectively.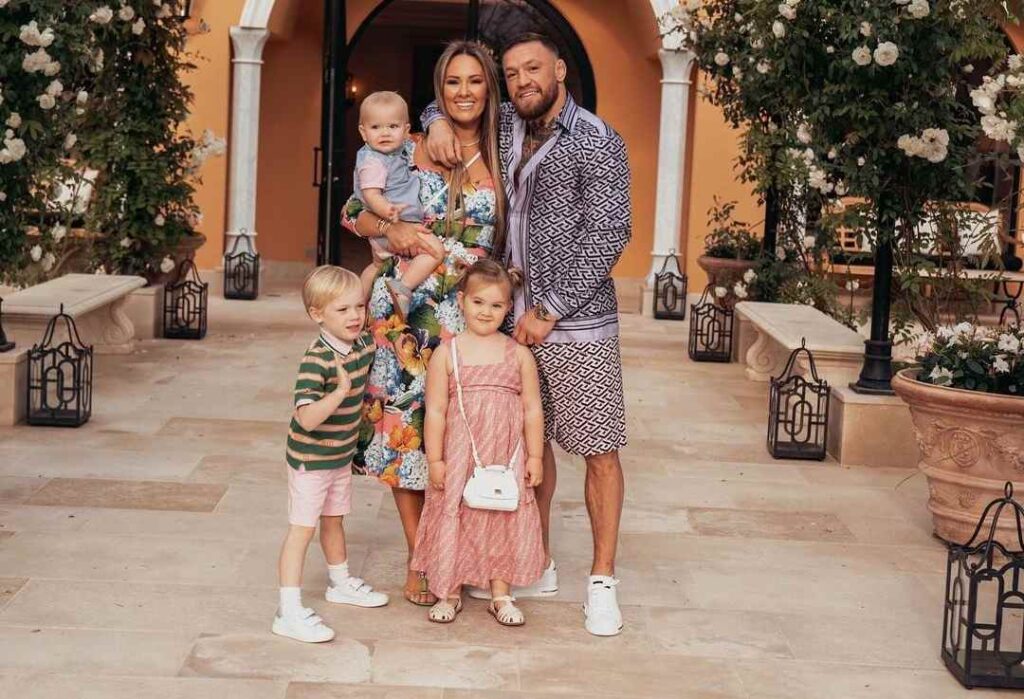 Details of Conor McGregor's kids
| | | | | |
| --- | --- | --- | --- | --- |
| Name | Gender | Age (as of 2023) | Date of birth | Mother |
| Conor Jack McGregor Jr. | Male | 6 | May 2017 | Dee Devlin |
| Croia McGregor | Female | 4 | January 2019 | Dee Devlin |
| Rian McGregor | Male | 2 | May 2021 | Dee Devlin |
| Fourth child | N/A | N/A | N/A | Dee Devlin |