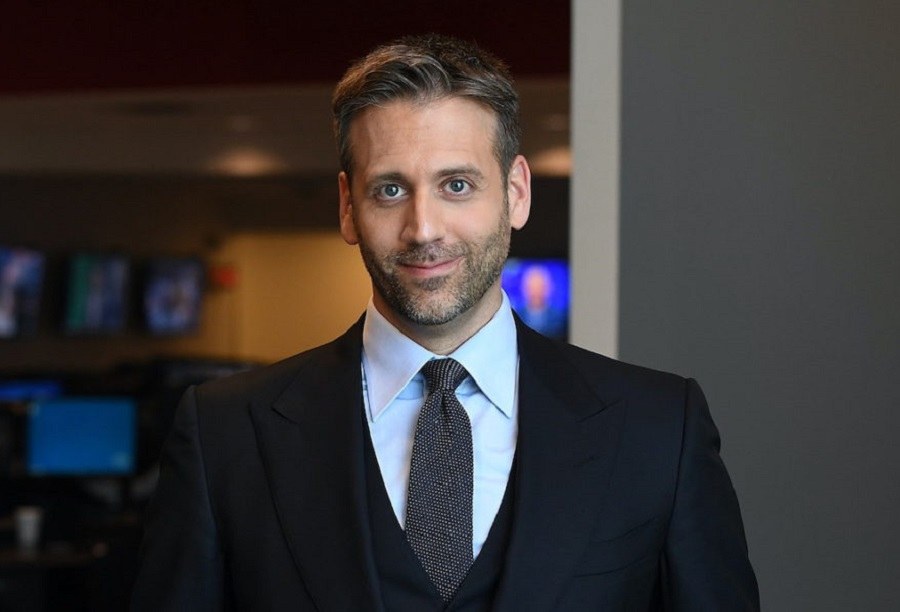 Who is Max Kellerman?
Max Kellerman is a famous American sports talk show host and boxing commentator. He is currently the host of the ESPN sports talk program, "This Just In with Max Kellerman". Kellerman is also a co-host of "Keyshawn, JWill, and Max" on ESPN Radio. Max Kellerman formerly co-hosted "First Take," another ESPN sports show, alongside hosts Molly Qerim and Stephen A. Smith.
Max Kellerman's early life and education
Max Kellerman was born on August 6, 1973, to his parents Henry Kellerman (father) and Linda Kellerman (mother). He is 49 years old as of August 2022. The sports analyst, alongside his three brothers, Sam, Jack, and Harry was raised in Greenwich Village in New York City. Kellerman began his early childhood education at PS 41, a public school located in Greenwich Village. After that, he proceeded to Hunter College High School where he completed his secondary school education in 1991. And in 1998, Kellerman bagged a degree in history from Columbia University.
Growing up for Max Kellerman was quite adventurous. He recounted playing Batman and Robin with his younger brother Sam (now deceased). The game was all fun until Max bit an electric clock's wire resulting in the fusion of his lips. In fact, it required 3 surgeries to separate the left side of his mouth. This is why Kellerman has a visible scar on the left side of his lips to date.
Max Kellerman's wiki profile
| | |
| --- | --- |
| Full name | Max Kellerman |
| Place of birth | The Bronx, New York City |
| Date of birth | August 6, 1973 |
| Age | 49 years old |
| Relationship status | Married |
| Wife | Erin Manning Kellerman |
| Height | 1.8m |
| Occupation | Sports TV host, boxing commentator |
| Net worth | est. $6 million |
| Twitter | @maxkellerman |
How Max Kellerman started his career
Max Kellerman started his career as a sports broadcaster on a public access boxing show called, "Max on Boxing". Kellerman was only a teenager when he started the show. The boxing show was so impressive that it captured the attention of former professional boxer Mike Tyson.
Even as a child, Max Kellerman had an interest in boxing. For instance, he took boxing lessons after watching Muhammad Ali on TV but he "never planned to go into boxing to make a living." For this reason, Max Kellerman has never been a boxer. However, in 1998, after graduating from college, he decided to start a career as a boxing analyst.
Luckily, Max landed his first job on ESPN's "Friday Night Fights". There, he worked with veteran sportscaster Brian Kenny. Four years later, Kellerman got a new job as the host of another ESPN show, "Around the Horn." But in 2004, Max left the show. After quitting the show, he began another show on Fox Sports called "I, Max". Max Kellerman soon became a household name in TV show hosting. He has since earned other hosting gigs in the gambling series "King of Vegas" and the political show, "Tucker".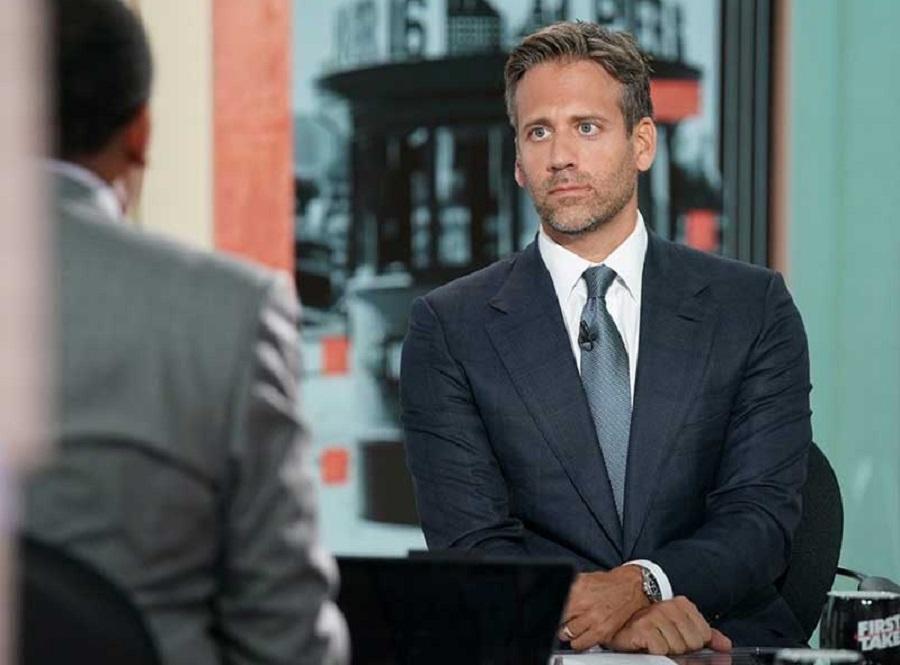 Max Kellerman and Stephen A Smith's relationship on ESPN's "First Take"
On July 25, 2016, Max Kellerman joined analysts Molly Qerim and Stephen A Smith on ESPN's "First Take". He replaced commentator Skip Bayless on the show. However, after working on the show for five years, Kellerman was taken off. After his exit, there were rumours that Stephen Smith was responsible for Max being fired from the show. And of course, most "First Take" fans attacked Smith online. In fact, some assumed that Stephen Smith doesn't like Kellerman. However, he cleared the air in an interview with Ebro, Laura Stylez, and Rosenberg. While he admitted wanting Max off the show, he insisted that his intention wasn't from a place of hate. 
According to him, "Max is one of the nicest guys in the world" and has contributed a lot to the show but they lacked "chemistry" which negatively affected the show.
"I wasn't pointing a finger at him. I was saying we did not work as a pair," Smith explained.
He further clarified that even though he likes and respects Max Kellerman, he still insisted that Kellerman was taken off "First Take" because the audience sent a feedback that something had to change.
After Kellerman left the show, he started his own program "This Just In with Max Kellerman" on ESPN. In February 2022, Stephen A Smith gave an update on his relationship with his former colleague, Max. According to Stephen, they don't have a relationship but are still "very respectful towards one another".
Max Kellerman's movies
Max Kellerman has featured in a couple of movies, both as an actor and as himself. He appeared in sports drama movies including "Rocky Balboa," "Creed," and "Creed II". Max also starred in "The Wedding Bout" and the BET series "Real Husbands of Hollywood."
Max Kellerman's rap career
One thing most people don't know about Max Kellerman is that he was formerly a rapper before venturing into sports media. In 1994, The sports analyst, and his late brother Sam released a rap song titled "Young Man Rumble" under the duo name "Max & Sam."
Max Kellerman's brother – Sam Kellerman's death
Max Kellerman's brother Sam Kellerman (now late) was a sportswriter and former rapper. Sam is popularly known in the media for being Max Kellerman's brother. Sadly, Sam Kellerman passed away on October 12, 2004. While he was alive, he housed James Butler, a boxer with bipolar disorder, in his Hollywood, California apartment. The two guys were good friends. However, they got into a serious argument when Sam asked Butler to move out of his apartment, reports say. 
Meanwhile, it was a depressing period for James Butler who was trying to revive his boxing career at the time. It was also reported that Butler was having issues with his girlfriend. Amid their argument, James Butler picked a hammer and repeatedly hit Kellerman's head with the tool until he died. Butler, in a bid to cover up his crime, burnt down his victim's apartment. But still, he was identified as the only suspect. On October 27, 2004, he was arrested and charged with murder and arson. The boxer initially denied the allegations but later pleaded guilty. On April 5, 2006, he was sentenced to 29 years and four months in prison.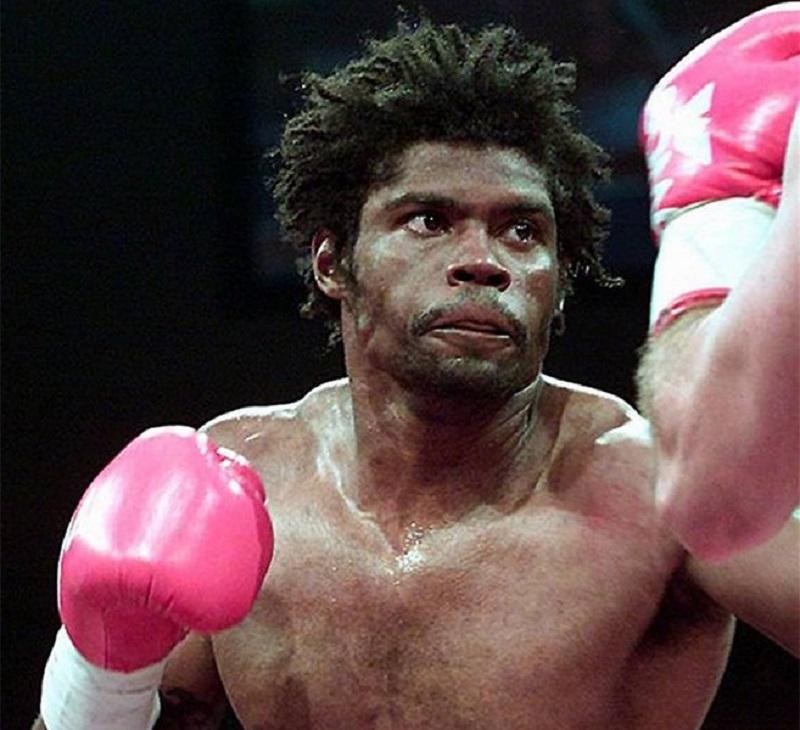 Max Kellerman shared a lot of great memories with his brother Sam who he described as a "genius". In fact, most people assumed they were twins because of their close bond. However, they are not; Max is a year older than Sam. Sam Kellerman died at the age of 29 (1974 – 2004).
It was quite difficult for the sportscaster to move on after his brother's death. According to him, it took him five years to finally accept the tragedy. 
Max Kellerman's marriage and wedding
As of August 2022, Max Kellerman is happily married to his wife, Erin Manning Kellerman. The couple married in 1994 and currently have three children. Kellerman and Manning met in high school in the 1980s. But they started dating in college before tying the knot in 1994. Max Kellerman and his wife have been married for nearly 28 years as of August 2022.
The couple has managed to keep their marriage off media reach. However, Kellerman made a somewhat improper statement on ESPN-LA radio in 2014 concerning his relationship with his wife in the past. He mentioned that he once slapped Erin Manning while they were dating. According to Kellerman, they were both drunk when Manning slapped him first, so he slapped her back. Meanwhile, the statement wasn't taken lightly by ESPN. In fact, Kellerman got suspended briefly afterwards.
About Max Kellerman's wife – Erin Manning
Max Kellerman's wife, Erin Manning, is an American attorney and philanthropist. However, she is popularly known in the media for being Max Kellerman's wife. Erin attended the same high school as Max. Afterwards, she obtained a degree in Law from Fordham University. According to reports, Max Kellerman's wife practices her profession at the Federal Defenders of New York. Manning also actively supports organizations responsible for helping women and children. Erin Kellerman is a private person even though her husband is in the spotlight.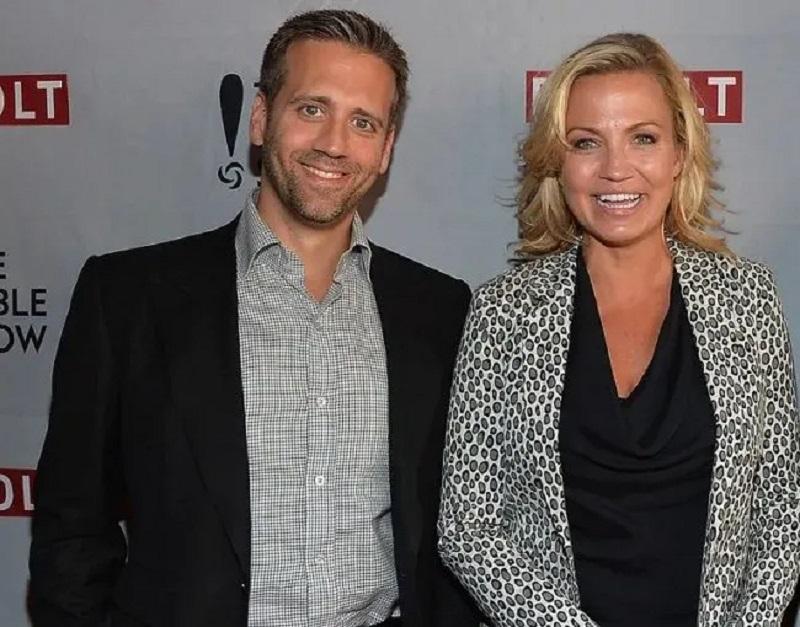 Max Kellerman's children
Max Kellerman and his wife, Erin Manning have three children (three girls) together. Their first daughter, Esther Kellerman was born on November 4, 2008. She is 13 years old as of August 2022. In 2012, the couple welcomed their second daughter, Sam Kellerman. She was named after Max's deceased brother. 
On January 31, 2015, HBO Boxing on Twitter, congratulated the couple on the arrival of their third daughter, Mira Kellerman. She was born on January 30, 2015; hence she is 7 years old as of August 2022. Max Kellerman is very private about his family, especially his wife and children. Therefore, information about them is currently scarce
List of Max Kellerman's children:
Here's the list of Max Kellerman's three daughters:
Esther Kellerman
Sam Kellerman
Mira Kellerman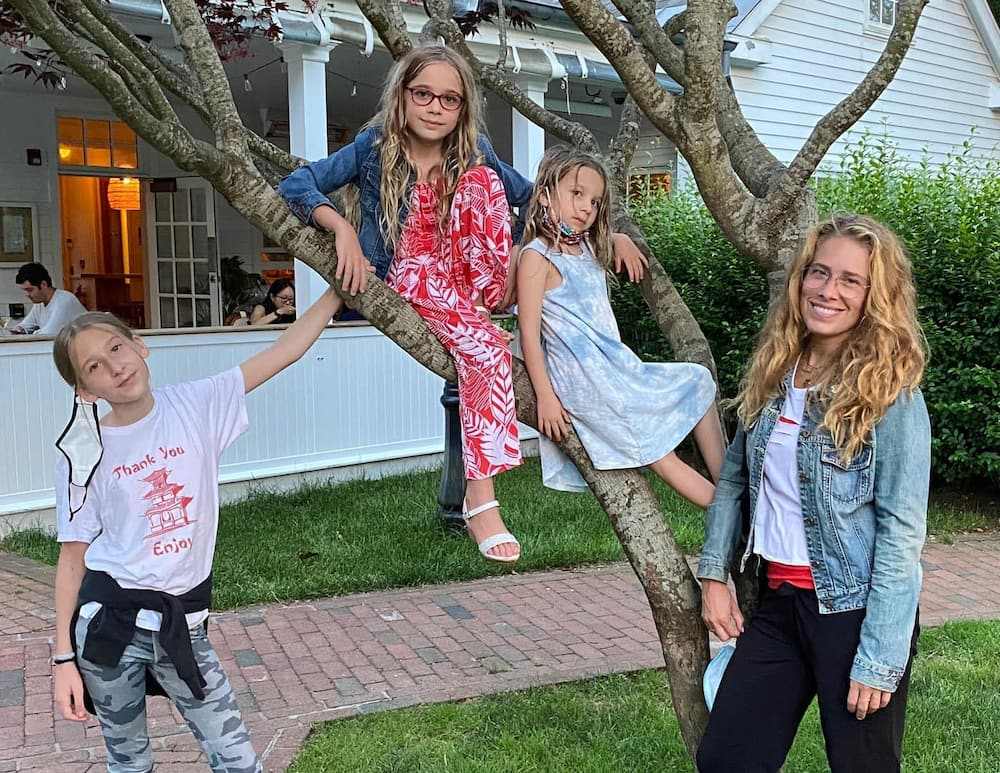 Max Kellerman's net worth
Max Kellerman's net worth is approximately $6 million as of 2022. His career as a sports analyst with ESPN is his main source of income. According to information gathered by DNB Stories Africa, Max earns nearly $1 million yearly thanks to his broadcasting jobs at ESPN.