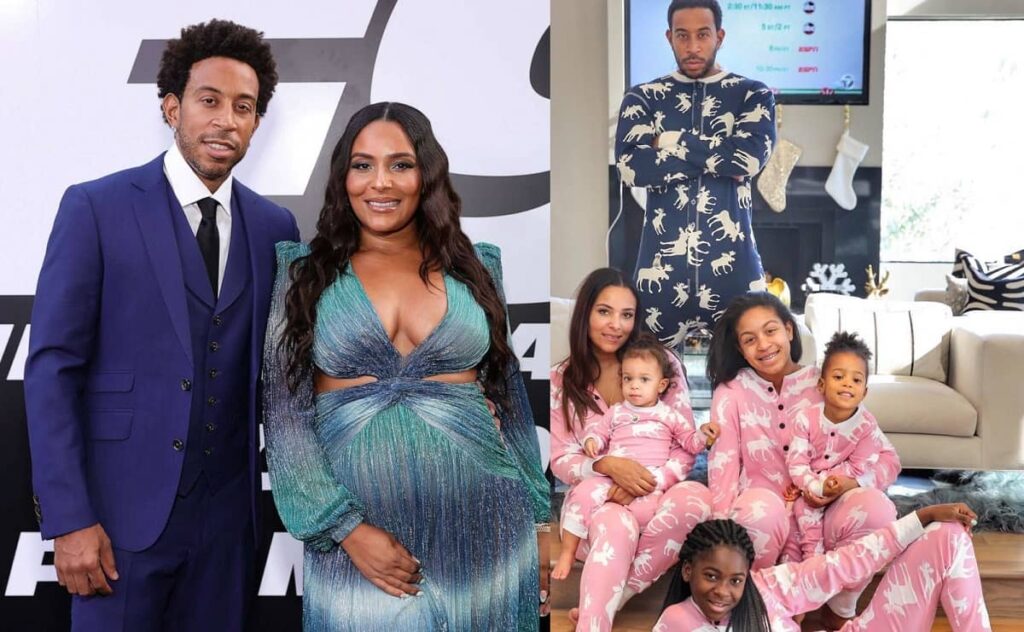 Who is Ludacris?
Ludacris is an American rapper, actor, and entrepreneur. He is well known for his "Dirty South" style of rap music and also for his appearance as "Tej Parker" in the "Fast and Furious" movie franchise.
Ludacris' full name is Christopher Brian Bridges. He was born on September 11, 1977, in Champaign, Illinois as the only child of Roberta Shields (father) and Wayne Brian Bridges (mother). The rapper is currently 44 years of age.
Ludacris is a distant cousin of the late comedian, Richard Pryor. Ludacris and American singer, Monica, are also known to be cousins. Information about other siblings of Ludacris remains scarce at this time.
Ludacris' marriage and wedding
As of the time of publishing this article, Ludacris is happily married to Gabonese model, Eudoxie Mbouguiengue Bridges. The couple has been married for about 8 years and their union is blessed with two children. They have been able to keep their marriage free from any major controversy that often characterizes celebrity marriages.
The beautiful couple got married on December 26, 2014, the same day they got engaged. Ludacris had proposed to Eudoxie in a private plane en route to Costa Rica and they tied the knot that same day. They had started dating in 2009 and got married after 5 years of courtship.
Ludacris: Cheating reports
According to reports seen by DNB Stories Africa, Ludacris once admitted to having cheated on his wife, adding that they only tried to fix things and continue growing as a family. The singer reportedly has three other children with three different women.
However, the rapper seems to be happy with his family as he often shares pictures of their beautiful moments together on social media. Reports even had it that he acquired Gabonese citizenship in January 2020, through his wife.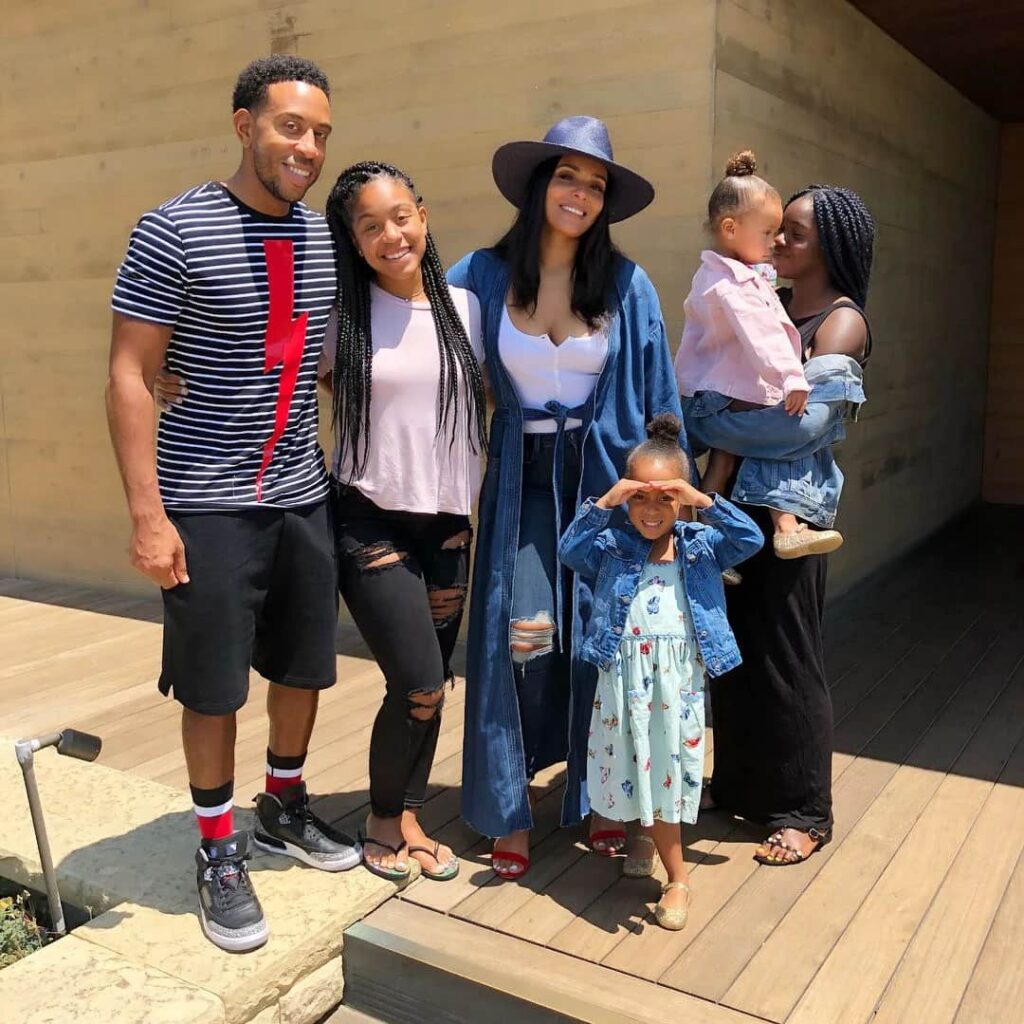 About Ludacris' wife
Eudoxie Mbouguiengue Bridges is the lawfully wedded wife of Ludacris and mother to two of his children. She is a model, writer, entrepreneur, and philanthropist. She is the founder of the Untouched Angels Charity.
She was born on May 14, 1986, to a Gabonese mother and an American father. The 35-year-old lady is from Gabon where she spent part of her early years before immigrating to the United States. She is an older sister to Christella Nso.
The rapper's wife reportedly obtained both her Bachelor's and Masters' Degrees in Medicine from the University of Miami. She wrote a book in 2016 titled "Unspoken Angel: My Story Through Her Eyes".
There were reports in early 2018 that Eudoxie had to undergo surgery to remove an embryo from her womb after she lost a pregnancy speculated to be a boy.
How Ludacris met his wife
Ludacris reportedly met his wife in 2008 in Atlanta at a weekend traditional ceremony that brings families and celebrities together instituted in his name and called "LudaDay". They kick-started their love affair the following year and got married five years later in 2014.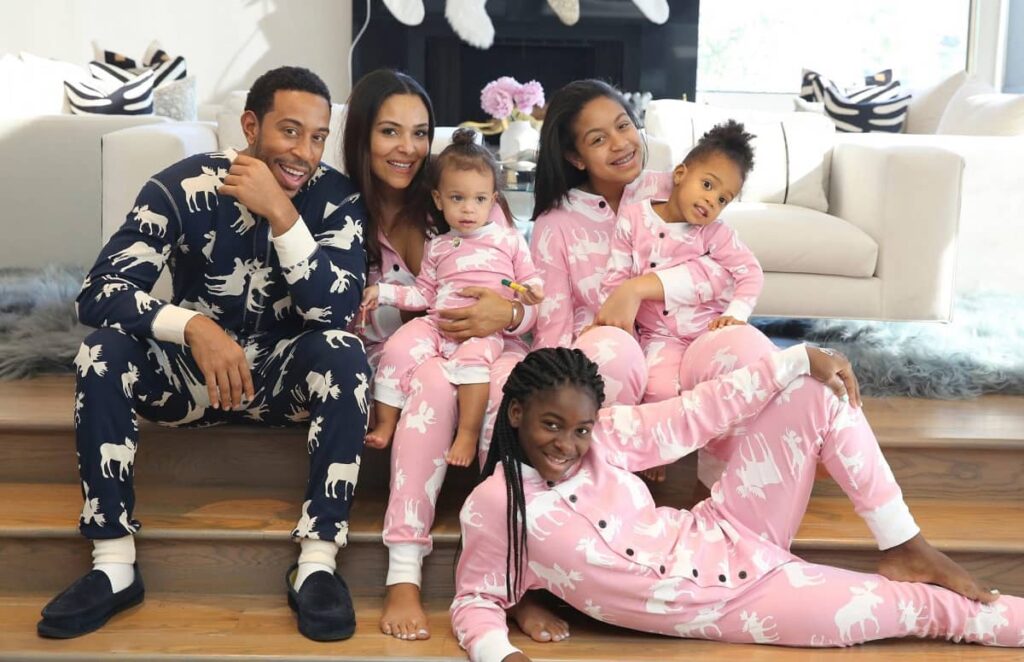 Ludacris' children
According to some reports, Ludacris is the proud father of 4 girls, while other sources record his number of children as five. He has two children with his legal wife, Eudoxie Mbouguiengue and each of the other children with a different woman.
The children are named Cadence Gaelle Bridges, Chance Oyali Bridges, Karma Christine Bridges, Cai Bella Bridges, and Sheila Scott.
List of Ludacris' children
Cadence Gaelle Bridges
Chance Oyali Bridges
Karma Christine Bridges
Cai Bella Bridges
Shaila Scott
1. Cadence Gaelle Bridges
Cadence Gaelle is Eudoxie's first female child with Ludacris, but she is her father's third or fourth child. She was born on June 4, 2015, and she is currently 7 years of age. Her middle name "Gaelle" is said to be interpreted as "a father's joy".
2. Chance Oyali Bridges
Chance Oyali is the youngest child of Ludacris. She is probably his fourth or fifth child and the second female child of his wife, Eudoxie. She was reportedly born on July 28, 2021. Ludacris had shared the news of her birth on August 9, 2021, on his IG page, while his wife had announced that they were expecting another child in May of the same year.
3. Karma Christine Bridges
Karma Christine is the eldest child of Ludacris, according to some reports, while other sources recorded her as the second child of the rapper and actor. Karma was born in August 2001 and she is currently 20 years of age. Her mother is said to be Christine White, an attorney from Atlanta.
Karma has reportedly graduated from High School and has announced plans to attend Spelman College, a historical private Black Women's Liberal Art College in Atlanta, Georgia.
4. Cai Bella Bridges
Cai Bella is the next child Ludacris had after Karma Christine. She was born on December 9, 2013, by his ex-lover Tamika Fuller. Cai Bella is currently 11 years of age. Her father had announced her birth almost a month after she was born. Ludacris was awarded full custody of the girl in January 2015 after a long custody tussle between him and the girl's mother.
5. Shaila Scott
Shaila Scott is the eldest and first child of Ludacris, according to some reports. She is said to have been born in September 1996 by an unidentified ex-girlfriend of Ludacris. There is very little available information about Shaila Scott or her mother at this time.