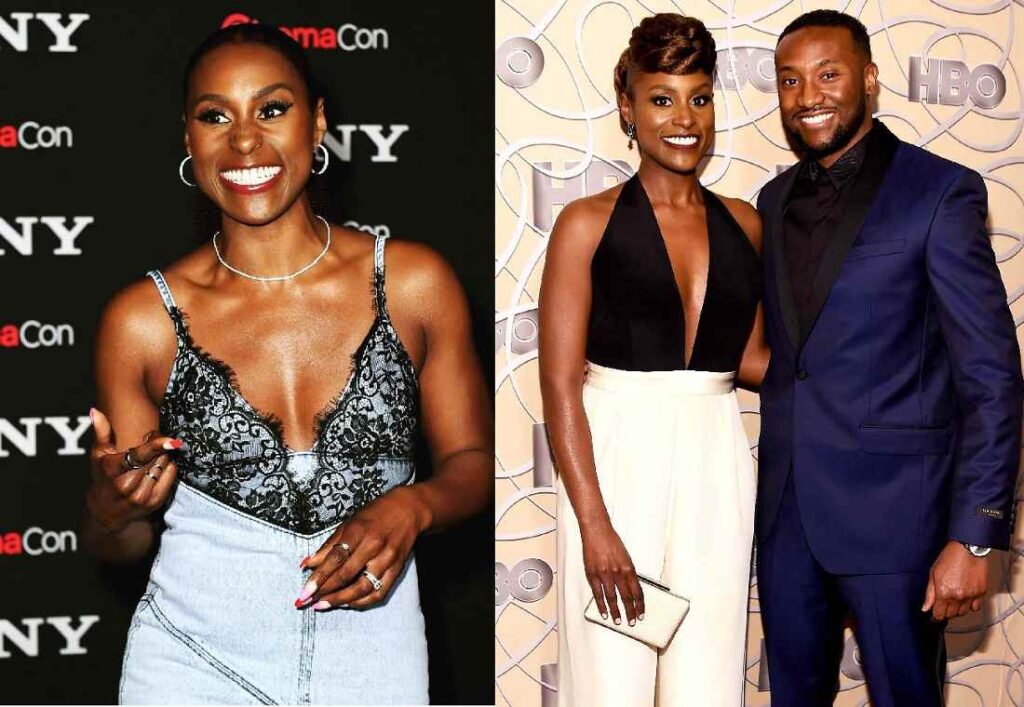 Who is Issa Rae?
Issa Rae is an American actress, producer and writer. She came into the limelight for her web series on YouTube titled "Awkward Black Girls". She gained wider recognition as the co-writer, co-producer, and star of HBO's TV series "Insecure". She also starred in the 2023 fantasy comedy film "Barbie" which was directed by Greta Gerwig.
Issa Rae's full name is Jo-Issa Rae Diop. Her birth name "Jo-Issa" is said to have been a combination of the names of her grandmothers, "Joyce" and "Isseu". Her middle name "Rae" is reportedly the name of her artist aunt. Issa was born on January 12, 1985, in Los Angeles, California. She was born as one of five children to her parents – Abdoulaye Diop (father) and Delyna Marie (mother). Issa Rae was raised in Potomac, Maryland alongside her four siblings.
As of October 2023, Issa Rae is 38 years old. She attended King Drew Magnet High School of Medicine and Science and also obtained a degree in African and African-American Studies from Stanford University.
About Issa Rae's parents
Issa Rae is the child of Abdoulaye Diop (father) and Delyna Marie (mother). Her father is a Senegalese paediatrician and neonatologist, while her mother is a teacher from Louisiana. Her parents reportedly met in France as students before they got romantically involved. Sadly, Issa Rae's parents divorced while she was in high school.
About Issa Rae's siblings
Issa Rae has four siblings, however, not much is known about them at this moment. It is only known that one of her brothers is a musician known as Lamine Diop. Issa's little brother Lamine "Enimal" Diop is also trying to get into the movie industry, according to information gathered by DNB Stories.
About Issa Rae's marriage and wedding
As of the time of publishing this article (November 2023), Issa Rae is married to her long-time Senegalese boyfriend, Louis Diame. She got married to him in 2021 and they have been married for about two years and counting now. They reportedly met in 2012 and dated for almost a decade before walking down the aisle in 2021.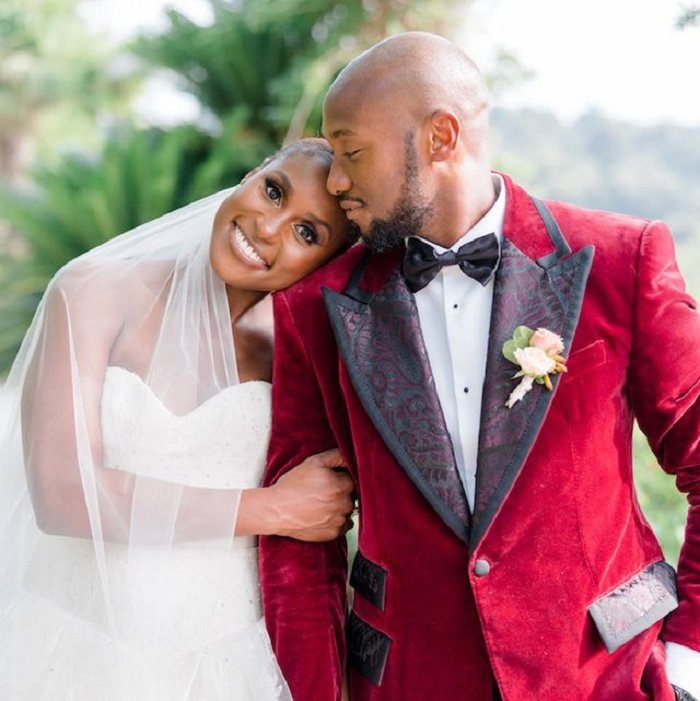 About Issa Rae and Louis Diame's marriage
Louis Diame is reportedly a Senegalese independent banker and businessman based in Los Angeles. Not much is known about his personal life as he likes to stay away from media attention. He gained popularity following his romantic involvement with his actress wife Issa Rae.
While detailed information about how and when Issa Rae and her husband Louis Diame met each other has remained scarce, some sources report that the two love birds started dating in 2012. They were first rumoured to have gotten engaged in March 2019 after Issa appeared on the cover of Essence Magazine wearing an engagement ring.
Issa Rae never addressed the rumours. However, two years later, Rae and her beau Louis Diame tied the knot in a private ceremony in Saint-Jean-Cap-Ferrat, South France in July 2021. Issa Rae and her husband Louis Diame are known to be very private and have only made a few public appearances together.
They attended the after-party of the premiere of "Insecure" together in 2016, and the after-party of the 2017 Golden Globes Awards the following year.
According to Issa, she prefers to keep her relationship private because she doesn't want too much public interference in her personal life.
She said:
"I don't want any input. As a writer, you put everything on the table. I'll take input on kids if I'm going to have kids. How do I not kill the kids? Work? Give me the input. Any other aspect of my life? Give me the input. But who I'm f*cking? No, I don't need input. I'm good".
List of Issa Rae's past relationships and boyfriends
Issa Rae's only publicly known relationship is the one she has with her Senegalese-American boyfriend and now husband Louis Diame. She has not been publicly linked with any other man except Louis.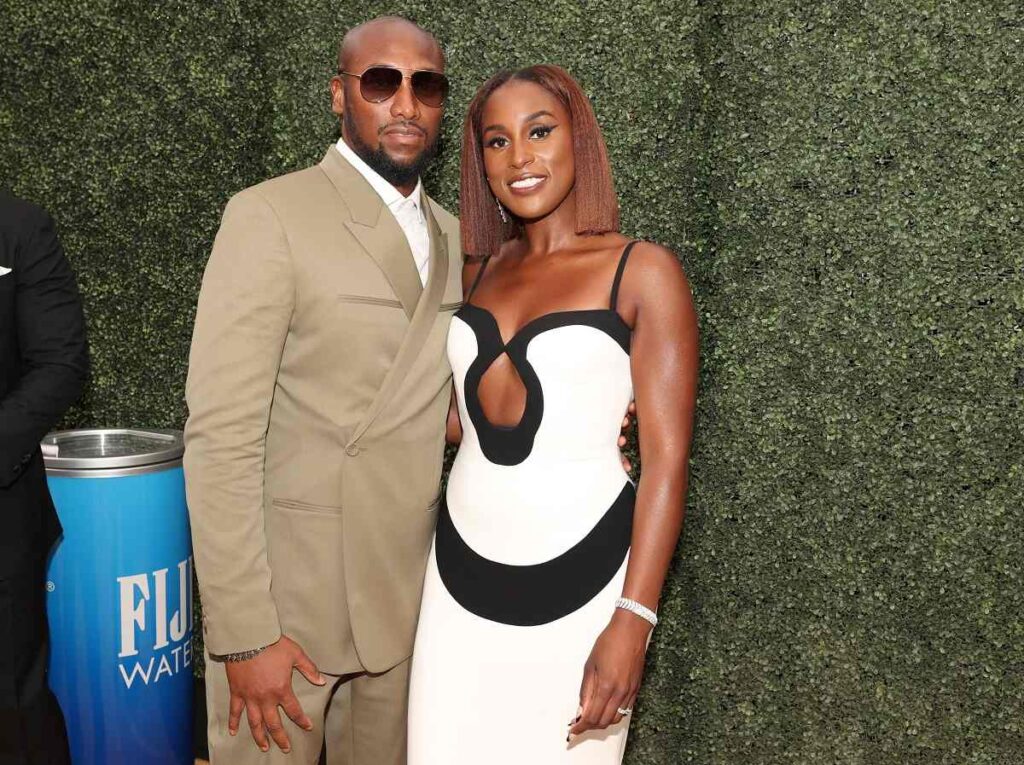 Issa Rae's children
As of the time of publishing this article (October 2023), American actress Issa Rae does not have any children yet.
According to the actress, she is happy with her current life and is not ready to become a mother yet.
In her words:
"I like my life, I like this selfishness, and I know that I have a window. I've always felt that way, that women, Black women especially—unless you're Viola Davis or Angela Bassett—you have a window when people are going to want to continue to see you and see what you can do. Then there are so many limitations placed upon you, and that does keep me up. I want to do as much as I can while I still can. I know it's not the proper mentality to think that kids will slow you down, but I do feel that way".
Issa Rae: Pregnancy rumours
Issa Rae was hit by pregnancy rumours in March 2022 after a video of her dancing with fellow actress, Yvonne Orji, got on the media. Some fans pointed out that the actress looked like she had a baby bump in the video.
Issa Rae debunked the speculations in a now-deleted post on Twitter. According to her, she had to come out to clarify that she was not pregnant after her sister sent her a screenshot of her mother's message asking if the rumours were true.
Rae tweeted:
"I am not pregnant, f*** you very much. LET A B**** EAT DRINK AND BE MERRY".