NINE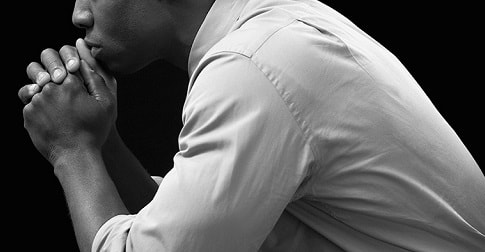 Before he left the house that morning, Rose had reminded him again at the door.
'Remember, you must not drink the juice with them,' she'd told him. 'Make sure they have each taken a sip before dropping your glass.'
'This is not me,' he said to Rose, looking rather devoid of himself.

'Oh, it is you, my dear,' Rose assured him. 'It has always been.'
'But how?' he asked her. 'I never would have wished for any of this to happen.'
'It doesn't always have to happen exactly as you wish it, my dear,' Rose said. 'What matters is that it happens. And it is happening now.'
She came closer and adjusted the collar of his yellow shirt. 'You should have worn something darker,' she said.
'Should I go and change?' he asked.
'No, it's ok. Go. Be calm and act cool, a flourishing construction company awaits your inheritance.'
He nodded and turned to the door.
***
Now Nwamgbeke greeted him calmly and walked to one of the couches and sat. 'We not see you at your friend's bulial?' she asked him.
Chuka hissed. 'I've been in the hospital for the past two weeks,' he said.
'Eya.'
'Yes.'
'What is doing you?'
'They said it's typhoid, but I'm sure there must have been something else to it. I almost died.'
Nwamgbeke shook her head in pity. 'Solly, you hear.'
Chuka nodded.
'I told him it must have combined with malaria also,' Florence said. 'Those two when in the body together can knock down a giant.'
'Tlue,' Nwamgbeke said, nodding. 'Vely tlue.'
Chuka sighed, empathy wilting his features. 'Please my dear, I beg you to take heart.'
Nwamgbeke nodded.
'What has happened, has happened,' Chuka said. 'Please be strong.'
'Thank you,' Nwamgbeke said.
He reached into his pocket and pulled out an envelope. He extended it to Nwamgbeke. 'Accept my condolence.'
Nwamgbeke collected the envelope from him.
A moment of silence passed and then he asked, 'I hope the burial went well?'
'Yes,' Nwamgbeke said.
'Good,' Chuka said. 'My friend is a man of the people, I trust everything to go smoothly. I only but will continue to pray that it will never be well with those robbers.'
'How you know it was arm robber that kill him?' Nwamgbeke asked.
'Ha. The stories are everywhere. I just feel terribly sad.'
Nwamgbeke nodded. 'Okay.'
There was another moment of silence and then Chuka said, 'Since you are here now, please go in and get another cup so that we take this juice I bought on my way coming together.'
'Eyaa,' Nwamgbeke said. 'You buy juice for us too?'
'I just don't know how to express my grief and deep regrets for not attending my best friend's burial.'
'It's okay,' Florence said to him. 'You were not well, it's understandable.'
Chuka nodded, sniffling.
Florence turned to Nwamgbeke. 'Mgbeke, go and bring another cup for yourself.'
Nwamgbeke stood and carried the tray instead. 'I go keep this in the flidge and we dlink it after we finish eating.'
She was gone before either Florence or Chuka could say anything.
As they saw him off, Chuka halted at the gate and asked about the gate man.
'Oh you meaning Samson?' Nwamgbeke answered quickly before Florence could.
'Yes, Samson,' Chuka said.
'He go their village since Ikechukwu die,' Nwamgbeke said.
Florence turned to look at her and she ignored her gaze. 'He say fear is catching him.'
Chuka's head swayed in sympathy. 'It must have been a horrible night,' he said.
'More than hollible.'
'Where is he from?'
'Who?'
'The gate man.'
'Oh. Nteje. Vely vely far.'
'Okay.'
Outside the gate, they waited till Chuka entered his car and drove away before turning to walk back in.
'Why did you lie to him?' Florence asked Nwamgbeke as they entered into the compound.
Nwamgbeke finished bolting the small gate and turned to her. 'Follow me,' she said.
Inside the house, she told Florence.
Florence's lips burst open in shock. 'Mgbeke, why didn't you tell me this when he was still here?' she said amidst quick pants of breath.
'What you do?'
'I swear he would have paid for what he did.'
Nwamgbeke smiled. 'You not know anything.'
Florence continued to pant, fury and sorrow warring inside her. 'Ok, what do you suggest we do now?' she asked Nwamgbeke. 'Should we go and report to the police?'
'We will, but not now.'
'Not now? When?'
'When Samson come out of hospital.'
'Oh God, was that why he asked about him?'
Nwamgbeke nodded.
'What if he—'
'Don't wolly. I tell the doctor already.'
Florence nodded. She shook her head in amazed gratitude and threw her arms around Nwamgbeke.
Nwamgbeke appeared surprised, but hugged her back.
Inside the kitchen, they opened the juice pack and poured the contents down the drain.
'We moving out of this house,' she told Florence.
Florence nodded.
But that same evening, they received a call.
The news was utterly distressing.
Samson is dead.
And in the night, amid their new confusion and grief, two gun men stormed into the house.
Nwamgbeke managed to escape, but Florence, sadly not.
***


Story continues from Roommates!!!