by Daniel Nkado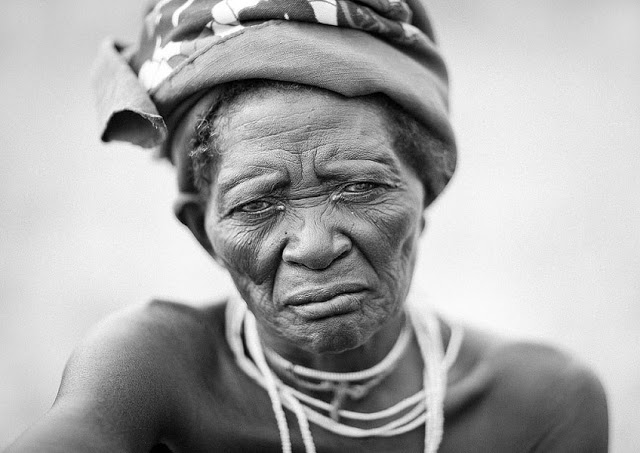 Nne Akunedo has been at the Ugwuoji Memorial Hospital for over a week now.
Her case was acute appendicitis.
Mama needed to have an appendectomy conducted as soon as possible.

But the truth is that the hospital has an outstanding order of not treating any patient till at least 50% of the bill has been deposited in advance.
Rebecca, who is Mama's youngest daughter and long-time caregiver, only barely managed to afford Mama's transportation to the community clinic on the day they first arrived.
And so the sick old woman lay there on her bed, immersed in her deep pain, whining and groaning all night.
Having not had the desire to eat for many days now, Mama only grew thinner and thinner.
'I will sell my sewing machine, Mama,' Rebecca suggested.
'Sell it,' Mama said. 'Sell it, nnem inu.'
The young woman nodded and went about looking for a buyer.
But no one could offer to pay more than N5000 for the old model machine.
Rebecca returned to the clinic sadder than she was when she first left.
'What of your brother?' Akunedo asked. 'Have you not heard anything from him yet?'
Rebecca shook her head, sorrowfully. 'Nothing, Mama.'
'Ewuchim!' Mama cried.
'Mama ndo.'
'Mmm.'
'Ndo.'
'Mmm.'
'He must come o,' Mama started to cry again. 'He cannot just abandon me at a time like this. He cannot.'
Rebecca stared at her poor sick mother, swallowing one sad lump of air after another.
Brother Uche used to be a rich man. Till the crises in Maiduguri started and his shops burned and he lost almost all he owned.
Even now that he is in Kaduna, only barely managing to support his young family of five, he'd been running around since the first day Rebecca called, trying all he could to raise the N35, 000 needed to be deposited before his mother would be operated on.
But time is no longer on the poor family's side.
In a few more days, Mama's appendix ruptured and she gave up the ghost from severe sepsis two nights after.
Rebecca cried like she had never done before in her entire life.
Nobody could restrain her. Not the doctor, not the nurses. She slapped and kicked them as they come.
But as Mama's corpse was been cleaned up and prepared for the mortuary, one of the attendants made a shocking discovery.
In the waist purse firmly tied around the old woman's waist, there was a bundle of money.
The young man counted all the neatly folded notes over and over again, slower in each session.
The amount came to a total of two hundred and forty thousand naira, more than was ever needed to deposit for Mama's surgery.


***


Get all complete stories by Daniel Nkado on DNB Store, OkadaBooks or BamBooks!