by Staff writer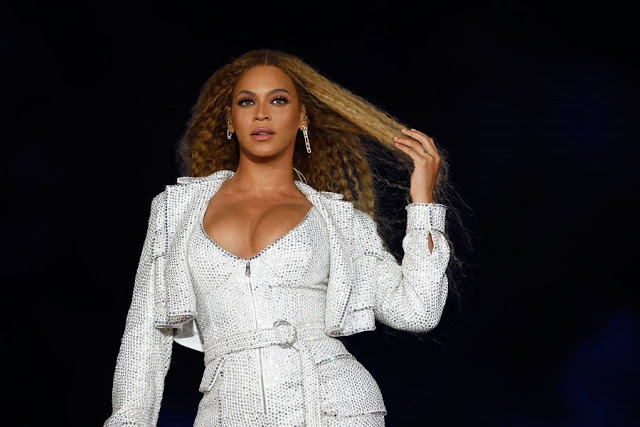 Today is September 4th, the day American pop star Beyoncé was born.


In honor of her birthday, we've decided to list the six momentous times she broke the Internet:
1. When she announced she was pregnant with Blue Ivy at the MTV VMAs in 2011
After delivering an awesome performance of her hit song 'Love On Top', Beyoncé opened her jacket, revealing a baby bump. According to Twitter records, that one single announcement had almost 9 000 tweets per second (and even made it to Guinness Book of Records!)
2. When she gave birth to Blue Ivy
In January 7, 2012 Beyoncé and Jay Z welcomed Blue Ivy into the world and again had millions of fans all over the world talking and retweeting.
3. When she released a surprise album in 2013
No one knew she was making music but just after midnight on December 13th of 2013, Beyoncé dropped her self-titled album, Beyoncé, and got the entire Internet insane.
Do you know that surprise albums became a thing after this event?

4. The Jay Z vs Solange elevator attack

After the Met Gala in 2014, with Beyoncé silently looking on, younger sister Solange attacked Jay-Z in an infamous elevator fight.
News of the incident soon got everyone talking as people tried to figure out what really went wrong.

Addressing the incident three years later, Jay-Z said, "We had one disagreement ever. Before and after, we've been cool. She's like my sister. I will protect her. That's my sister, not my sister-in-law. My sister. Period."

5. When she released Lemonade album

This album, also unannounced, with no promotion whatsoever, dropped midnight on Tidal but what mostly got the world talking was its content.
Everyone got busy, trying to figure out who Becky with the good hair was.

6. When she announced she was pregnant with twins

It wasn't just Twitter this time, Instagram couldn't survive it too! Only a day after she posted an image of her pregnant belly with twins, it became the most liked picture on Instagram ever.

Though that record has since been broken by Kylie's picture of daughter Stormi.