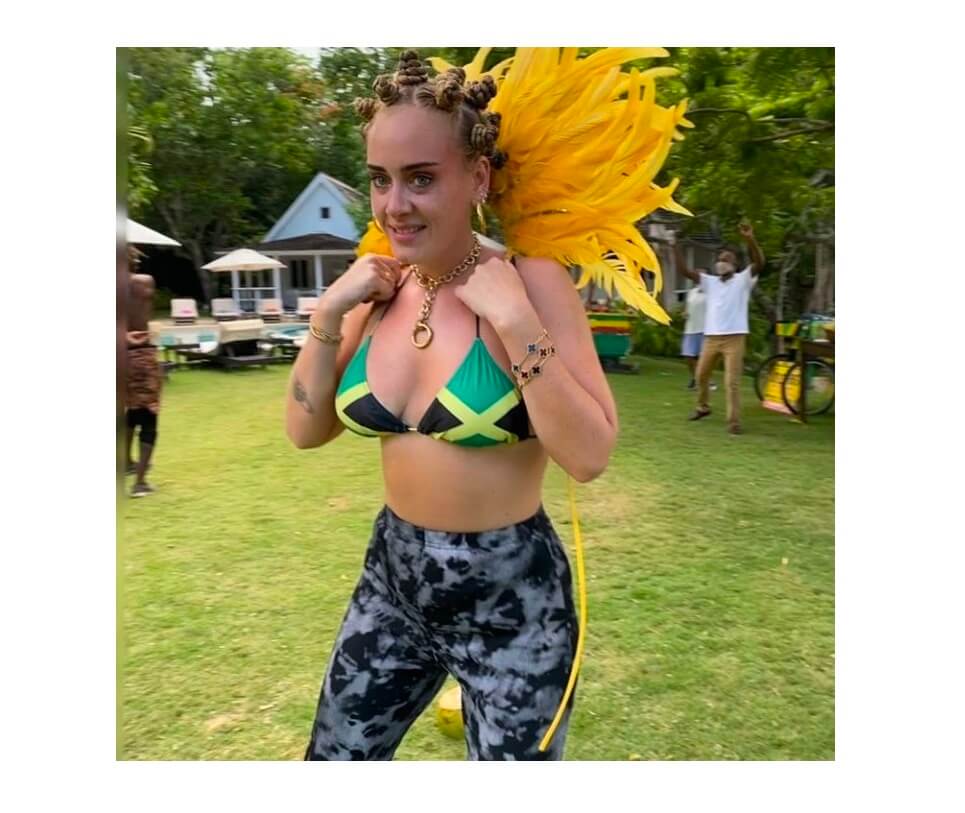 English singer Adele has been criticized for wearing Bantu knots, a traditional African hairstyle that has been around for over 100 years, and a Jamaican-themed bra.
The 32-year-old singer who just lost around a hundred pounds to achieve her new super-slim figure was accused of 'cultural appropriation' because of her outfit and African hairstyle.
The 'Hello' singer posted a picture of herself on Instagram, celebrating London's 'Notting Hill Carnival'. The photo which Adele captioned: "Happy what would be Notting Hill Carnival my beloved London" initially stirred up reactions about the singer's stunning weight loss and her debut flat belly.
But the conversation soon took a different turn as many social media users began criticizing Adele's outfit and the Bantu knots hairstyle she wore in the photo.
The Notting Hill Carnival is an annual event that takes place in the Notting Hill area of West London in August every year, mostly involving Black people and known for the colorful costumes and band music.
The over half a century-old carnival has taken place since 1966, but was held online this year due to the coronavirus pandemic.
Black journalist Ernest Owens wrote in criticism of Adele: "If 2020 couldn't get anymore bizarre, Adele is giving us Bantu knots and cultural appropriation that nobody asked for. This officially marks all of the top white women in pop as problematic. Hate to see it."

Some of the criticisms are so serious some asked for Adele to be "jailed."

There are some people who took Adele's side, however.
"This week in dumb-fuckery — Americans took it upon themselves to collectively be outraged ON BEHALF of Jamaicans & Africans, because @Adele wore a Jamaican-flag bikini top & African Bantu Knots on her head. @Adele , thank you for representing the Bantu culture. Love, Africans," wrote a Twitter fan.
Another Jamaicn woman wrote in support of Adele:
"To all the ignorant non Jamaicans dragging Adele for supporting the Jamaican culture, sit down! You don't speak for us! We are proud of Adele! Nuff respeck to her!"