by Staff writer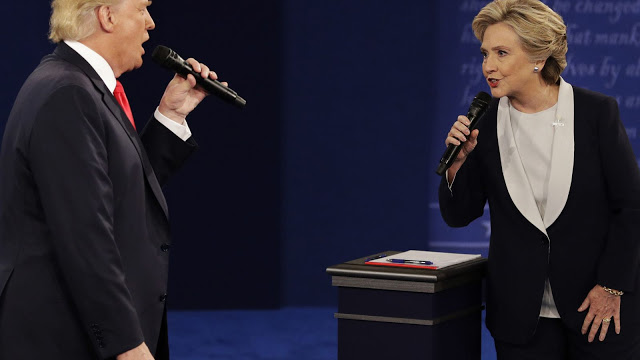 Video evidence has emerged of Hillary Clinton practicing how to avoid an unwanted hug from Donald Trump in front of the cameras at their first debate.


Much has been said and written about Donald Trump's style of physical greetings.
"Whether it's a strong handshake or a firm embrace, the president apparently likes to dominate an opening exchange in what has been described as a diplomatic power play," writes Chris Graham of Telegraph.
It is no surprise then that Hillary Clinton wanted to be as prepared as possible for when she met Mr Trump at the first televised presidential debate during the campaign.
Philippe Reines, a Democratic strategist who worked with Mrs Clinton's campaign, posted a short video on Twitter showing the candidate practice the greeting.
The video, filmed on September 24, two days before the debate, opens with a voice calling out from the background: "Ladies and gentlemen, the two major party candidates for president: Hillary Rodham Clinton, and Donald J. Trump!"
Mrs Clinton is then seen advancing towards the mock stage before awkwardly avoiding the attempted embrace of the aide portraying Mr Trump.
Watch the hilarious video below: