by Staff writer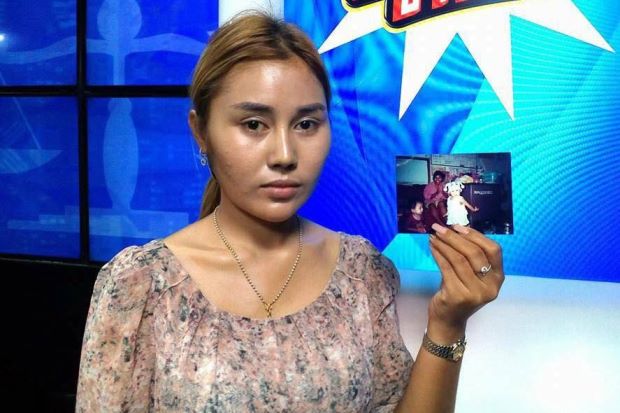 A 23-year-old woman whose blood test showed that she is free from HIV disease is taking legal action against a hospital that diagnosed her with the disease 15 years ago.

Suthida Sangsumart said she had to take anti-HIV medicine since she was wrongly diagnosed and was stigmatised by the public.
She was speaking after having a blood test at the Thai Red Cross Society's anonymous clinic on Thursday.
She allowed the media to watch the test and wait with her for the results. She was accompanied to the clinic with her lawyer Songkran Achariyasab.
She wept when the clinic doctor revealed the results of two blood tests, confirming her belief that she was not suffering from HIV.
She had previously tested at other hospitals but came to the clinic for an official result.
Her father died from AIDS when she was eight years old.
A doctor at Suvarnabhumi Hospital in Roi Et province tested her blood at the time and diagnosed her with HIV.
Suthida also wanted severe disciplinary action against the doctors at the hospital.
"I started taking the medicine for HIV disease since then. I had to move to Samut Prakarn province after people in my hometown disliked me because of my father's cause of death and the doctor's diagnosis that I had AIDS," she said.
Now married and pregnant, Sangsumart had another test which revealed she does not have HIV.
"I then doubted that the first test may be wrong," she said.
Now that she is proved to be free of the disease, she wants the hospital to take responsible for the mistake.
***
Source: The Nation/Asia News Network