by Daniel Nkado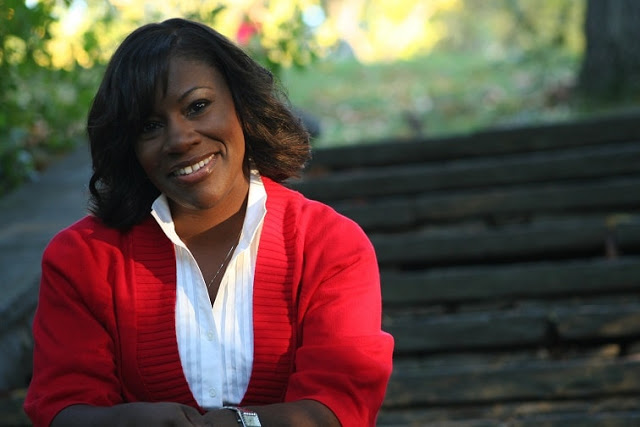 I remember my dear teacher, Mrs Okosisi, today.

I remember the sharp way she walked, as if the ground burned her feet.
Her husky voice, the way she spoke English, like it wasn't a crime to pepper it with Igbo.
Her special Awkuzu Igbo.
"Nnaa, nekwa anya mu agwa gi o, uwaa di ha-a-rd. This world is ha-a-rd. Really very hard. In a field where everyone is playing, you have to step up your game to be a winner. I mee fiam, ndi ozo akupu gi!"
I remember also the way we never got tired of being in her class, even those days she overstayed her period—she often did.
Her stories, words of wisdom and strange style of laughter will never leave my memory.
She was a woman who seemed in charge of her destiny.
Who said no when she meant no, and yes when she meant it.
Who will never believe someone is useless—never!
'Umum,' she would call us, 'my children, nobody is useless in this world, okwa ima? Nobody. If the person cannot solve simultaneous equations, at least he can pack dustbin, ohia?'
We would all laugh.
Yes, Mrs Okosisi taught us Maths.
Not a common subject for female teachers at that time.
The vast majority of them handled English, Business Studies, Home Economics and Agric, yet Okosisi was flawless with Maths.
She had a special method for solving complex polynomials, something similar and as simplified as the trigonometric SOH-CAH-TOA.
It was no surprise that I was one of her biggest fans.
She made me find joy in a subject I always thought I hated.
It wasn't long that I realized I didn't actually hate Maths, or any other subject for that matter.
It was just the conditions, the stories surrounding those subjects that I didn't find peace in.
The uncle that taught us Maths in Junior Secondary made it look so cold and distant, like however hard you tried you'd never really get to know Maths.
The way he did.
His was more a case of competition, or ego.
But Mrs Okosisi wasn't like that. She is a woman who doesn't believe a person can be useless, after all.
"If you can't solve simultaneous equations, at least you can pack dustbin!"
June 25th was the date for the State's General Maths' Competition.
Mrs Okosisi came into the class with the letter they brought.
She read it aloud to us, the date, the venue, the other schools that would be competing.
Of course we already knew those schools.
They were the schools that always went.
The high-class schools with stylish school uniforms and slanted berets, and students that spoke grammar like it was their birthright.
We wondered now why they had to include us this year—the Community Secondary School with poor structures, poor students and poor roads.
Our school bell got spoiled and because there was no money for a replacement, the Time Keeper locked in a small padlock to the hook.
Mrs Okosisi pointed at Ebuka, Chioma and then me.
She asked us to stand and then said we'd be going to represent the school.
'Aunty, how can we go?' Ebuka was first to ask.
He looked just as distressed as I was.
'What do you mean?' Mrs Okosisi said.
'FSTC and St Barnabas will be going.'
'So?'
'Aunty,' it was me this time, 'we can't possibly compete with those schools!'
Mrs Okosisi made a face then—oh I remember that look now like it was only yesterday.
She stepped closer to me. 'Now listen to me, you little nuggets, no school, no race, no gender, no country, no place has the exclusivity of intelligence.'
She dropped her lesson note and held my hand. 'If you think you are going to fail, then by all means there is every chance you will. But if you think better and otherwise, then you would have unleashed a force inside you never knew you had! That thing in you the entire world has been waiting for!'
She left me and turned back to the class. 'Just like success, my little dears, the first step to failure is believing in it. So now tell me, what would you rather have? Success or failure?'
'Success!' we shouted.
She raised her voice. 'Success or failure, my children?!'
'Success!!!' we shouted again.
We did go for the competition.
We didn't come first or second, but we came third!
We got new textbooks, mathematical sets, calculators, cartons of chalk and a new, shiny bell for our school.
And they showed us on TV too!
***
Get all complete versions of DNB Books on DNB Store, OkadaBooks or Flip Library!