by Staff writer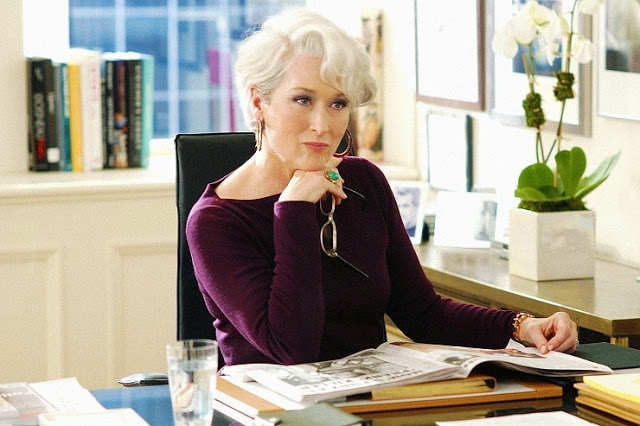 Super actress Meryl Streep is not one woman to be described as shy, but even she seems slightly on edge during a meeting with Vogue chief editor Anna Wintour, who has long been cited as the inspiration behind her ice-cold character in the movie The Devil Wears Prada.

The two women met for the first time on camera for a video interview promoting the December issue of Vogue, for which Streep is the cover star.
The video opens with direct visual references to The Devil Wears Prada, Streep seen tearing off her coat to hand to an assistant, and various Vogue staff members milling around anxiously upon Streep's arrival.
But as Streep finally meets with Wintour, the latter comically refuses to address the elephant in the room.
When asked for the identity of the "most challenging woman" she has ever played, Streep seemed poised to say it was Wintour, only for the Vogue editor to joke: "No. No. We're not going there, Meryl."
The Devil Wears Prada was based on a 2003 bestseller by Lauren Weisberger and inspired by her experiences as a personal assistant at Vogue.
In her novel and in the film adaptation, Vogue is disguised as a fashion magazine called Runway, with Streep's chilly editor Miranda Priestley apparently based on Wintour.

Streep and Wintour spend the rest of the video discussing the former's new film, The Post, in which she plays the pioneering newspaper publisher Katharine Graham.
Wintour describes Katharine who was also her real-life friend as "one of the most intimidating women I've ever met."