by Staff writer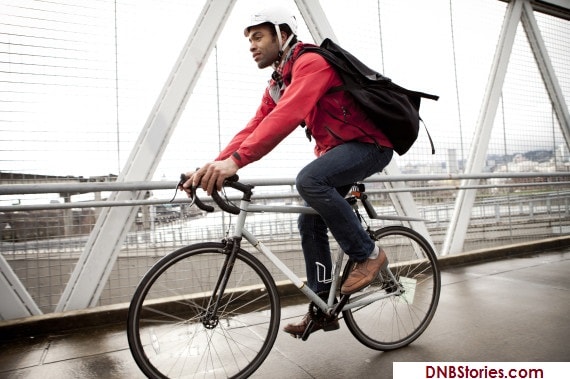 In many parts of Nigeria, Ajala has become a title given to anyone who tends to travel a lot.

But where exactly did the name originate from?
As the stories have it, a happy-go-lucky bearded globetrotter and socialite walked the earth in the 1950s.
Moshood Adisi Olabisi Ajala was his name.
Ajala explored both the easy and previously unexplored areas of the world, traversing the globe on his motor scooter.
He wined and dined with heads of state, celebrities and world leaders.
He was born in Ghana, then moved to Nigeria to school.
At the age of 18, Ajala traveled to the US where he started his travels in the 50s.
He supposedly went to 87 countries in six years, all mostly on his bicycle.
An excerpt from Ajala's biography reads:
"From America I went to Canada (where I spent a couple of years) and later on to Britain.
"In 1957 I began my one-man Odyssey around the world. It is still going on as I write this in Sydney, Australia.
"In nearly all the eighty-seven countries I have visited during the course of my six-year jaunt around the world (ranging from North America to Eastern and Western Europe, through Africa and Asia and as far east as Korea, Indonesia and Australia), I have observed many different political regimes both in democratic and communist states. I have met with brutality and racial intolerance.
"I have felt the bitter evil of man's inhumanity to man, and have marbled at the goodness of the humane-hearted…"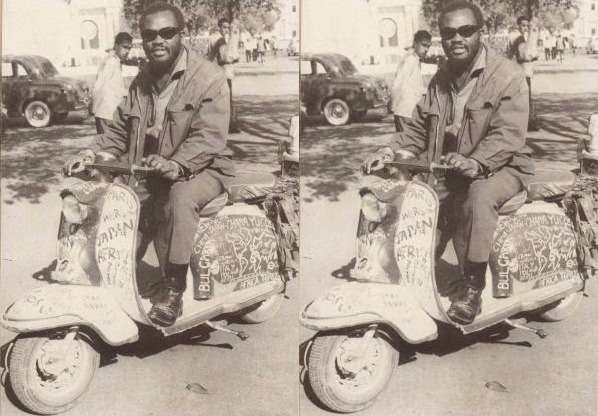 Ajala the traveller on his Vespa

During his lifetime, Ajala was able to meet such prominent people as the late Alhaji Tafawa Balewa, first Republic Prime Minister of Nigeria; the late Paudit Nehru of India; the late Abdel Nasser of Egypt; the late Golda Meir of Israel; the late Marshall Ayub Khan of Pakistan; the late President Makarios of Greece; the late General Ignatuis Acheampong of Ghana and the late Odinga Oginga, one-time vice-president of Kenya.
The list, indeed, is endless.
Despite his achievements, Ajala's life was far from perfect.
He fathered several children with many different women and failed to make any reasonable investment to his name.
On February 2, 1999, Ajala passed away from cardiovascular complications.
Some reports pointed out that Ajala died in penury.