by Daniel Nkado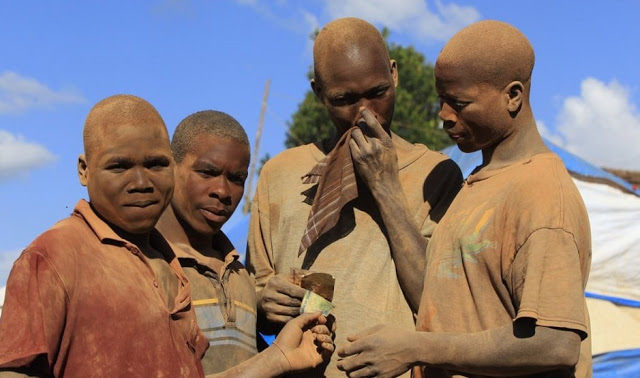 Cracked lips, racking chilliness, road-side dust attacks, the season we all dread is here. Single guys mostly.


Truth is, harmattan is nobody's friend. But as good-natured and caring as DNB Stories has always been, we have decided to share with you what has been working for us.


So here are five simple things you can do to ensure the harmattan doesn't swallow you up this year:
1. Bathe with warm water
Some guys say it is feminine, but so also is staying alive. The early morning harmattan cold will leave your entire organs weak and frozen. Well, not literally, but a little warmth is necessary to break the day, the ice…whichever. A Jacuzzi session or steam bath does not sound bad either, but if you live in Ojuelegba, please BOIL water!
2. Get a jacket or coat
This is quite handy, but while at it, remember size and color, and TREND. God save you if you wear an Adidas sports jacket to your bank job.
3. Cream more
Most guys don't do moisturizers. I too don't. But this is the season to stop being a guy. Go out there and get yourself a nice cup of moisturizer. Body oils are good too. But if you are in the mall and picked one and see that the price is in three or four zeros, don't be too scared. A big cup of Vaseline is sitting on the next shelf, and it's just N150! Okay, N200.
Also follow your girlfriend to her cosmetics shop and find yourself a small tube of lip gloss.
4. Don't sleep with the fan on
Please don't. You know that situation when there is NEPA light and you strangely feel the urge to plug on anything in the house that has an electric cord. Well you can skip revenge for later, we are talking about your life now.
5. Run from dust!
Ordinary dust is bad. Harmattan dust? –LETHAL. Get a nose mask or use a neat hankie to shield your nose whenever you encounter a dust blast. Those in Aguda, Ikorodu and environs should take particular note.
Stay grateful to DNB Stories.
***
Disclaimer:
Daniel Nkado is not a licensed medical practitioner.