by Jill Uchiyama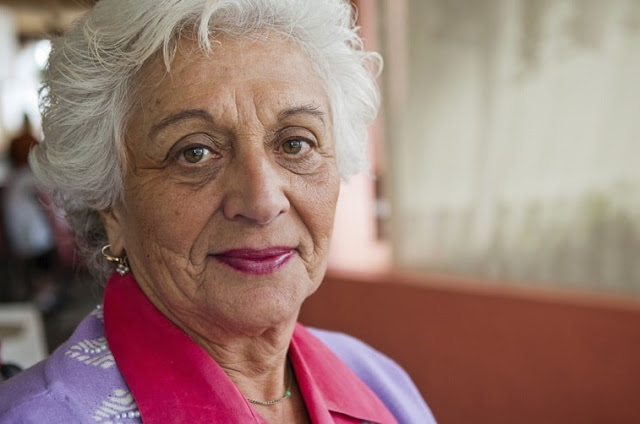 When my brother and I were little we used to laugh at my mother's hair.

She wore it teased really high, like a lot of women in the 50's and 60's do, only she kept hers that way all of her life.
We used to say that when we were lost in a store, all we had to do was look over the aisle and see mom's hair floating above the shelves. Then we were found.
In 2002, I went through one of the hardest points of my life — a divorce.
I cannot even begin to convey the devastation I felt after only a few short years of marriage. At the time, I was in so much shock I could barely work. And I had just moved to a new state after living in Japan for 5 years, so I was alone there, scrambling to figure out what new direction my life could possibly take.
My mother leapt at the chance to come and visit me. She was afraid of flying so she rode 15 hours on a Greyhound bus through several states to stay with me for a few days.
Although her visit was somewhat of a blur, as she was leaving to go back home on the bus, I had a moment of clarity that I will never forget.
We hugged and kissed goodbye and she had tears in her eyes like she always did when we parted.
All of my life I had left my parents at some bus stop and they stood there faithfully with tears of sadness at my leaving.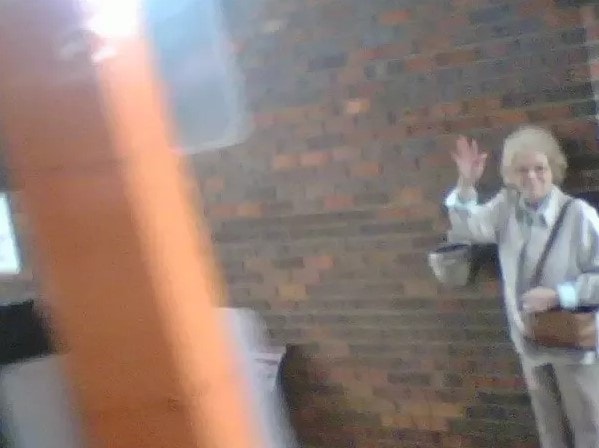 A fuzzy picture of my mother, faithfully waving goodbye…captured on one of my many tearful departures.

I was normally the one getting on the bus, but this time it was her leaving me behind.

I stood planted there as she boarded the bus, just like she always did for me, which seemed like the only decent thing to do in that moment.

I saw her take a seat by the window.

We waved goodbye and as I watched the bus go down the street, all I could see was the silhouette of her hair getting smaller and smaller in the distance.

Every time I think of that moment, I break down and my heart fills with more love than I know what to do with.

***

Jill
Uchiyama
is a filmmaker, walker and nature lover.