by Gloria Ezeh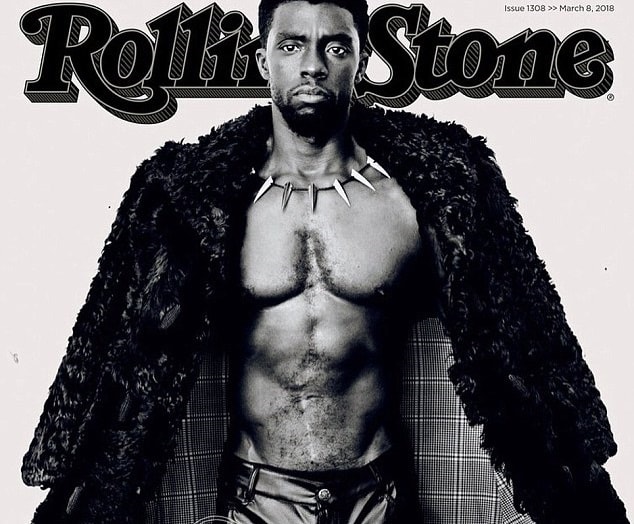 With a stunning worldwide grossing of $404 million in just 5 days of its release, Marvel's Black Panther has become the biggest February debut of all time, the second-highest grossing Marvel movie behind The Avengers, and the highest-grossing film by a black director in history!

And as if that is not enough, sexy panther Chadwick Boseman who played the film's lead just posed topless for the March 8 cover of Rolling Stone magazine.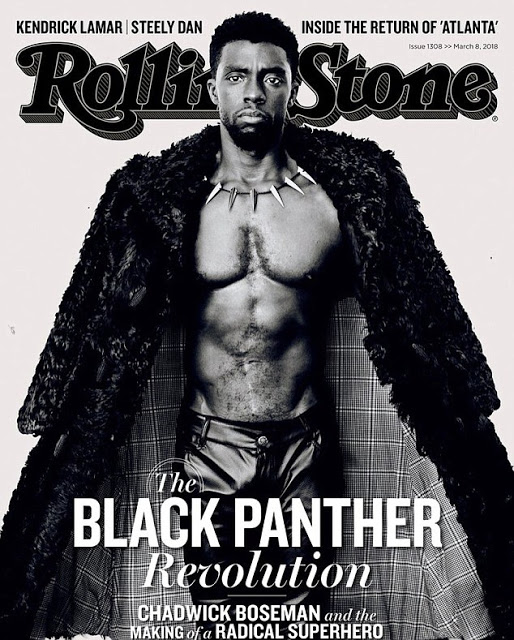 Now more people will have more reason to go see the film!
The 41-year-old star, who showed off his magnificent musculature, told the magazine that he is hopeful the success of the movie will persuade movie executives to create more opportunities for black faces on film.
'It's a sea-change moment,' Boseman said, referring to the number of black actors on screen.
'Every year, agents fly to Australia to find the next great white actor,' he said. 'But where are they taking 14-hour flights to find the next black person?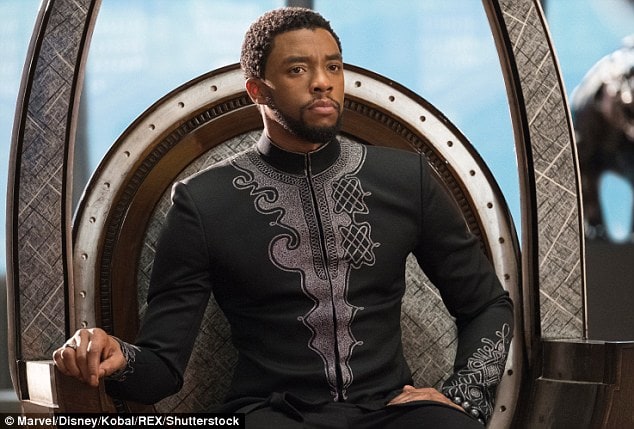 'There's a plethora of stories in our culture that haven't been told, because Hollywood didn't believe they were viable.
'It would be cool to see slices of history that you haven't seen with African figures. Like Africans in Europe – the Moors in Spain. Or if you go to Portugal, they have statues of black people all over the place.
'So not only have we been here but we've directly affected everything that you think is European.'