by Staff writer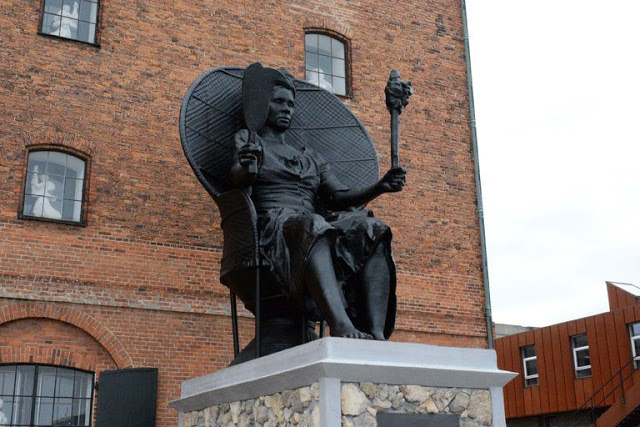 The first-ever public statue of a Black woman in Denmark has been unveiled on Saturday.
The I Am Queen Mary statue is inspired by Mary Thomas, a rebel queen who led an anti-slavery revolt in St. Croix in the 1800s.
According to Refinery, the monument is meant to confront Denmark's dark colonial past and its impact on the Caribbean, as well as commemorate those who fought against slavery.
It also marks the end of the 100th anniversary of Denmark's sale of the West Indies, now the Virgin Islands, in 1917.
Fifty plantations and most of the town of Frederiksted on the west coast of St. Croix were torched, in what has been called the largest labor revolt in Danish colonial history.
Mary Thomas was tried for her role in the rebellion and ferried across the Atlantic to a women's prison in Copenhagen.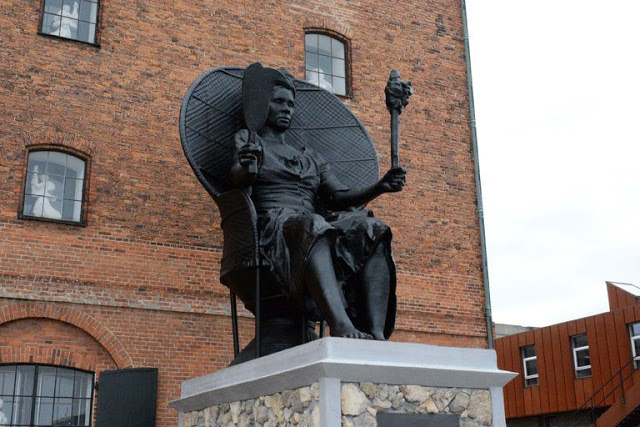 The nearly 23-feet-tall statue of Mary Thomas is the first public monument to a black woman in Denmark, according to its builders. (Nick Furbo)


The statue created in tribute to her, called "I Am Queen Mary", now sits in front of what was once a warehouse for Caribbean sugar and rum, just more than a mile from where she was jailed.
"​It takes a statue like this to make forgetting less easy. It takes a monument like this to fight against the silence, neglect, repression, and hatred," Henrik Holm, senior research curator at the National Gallery of Denmark, said in a statement.