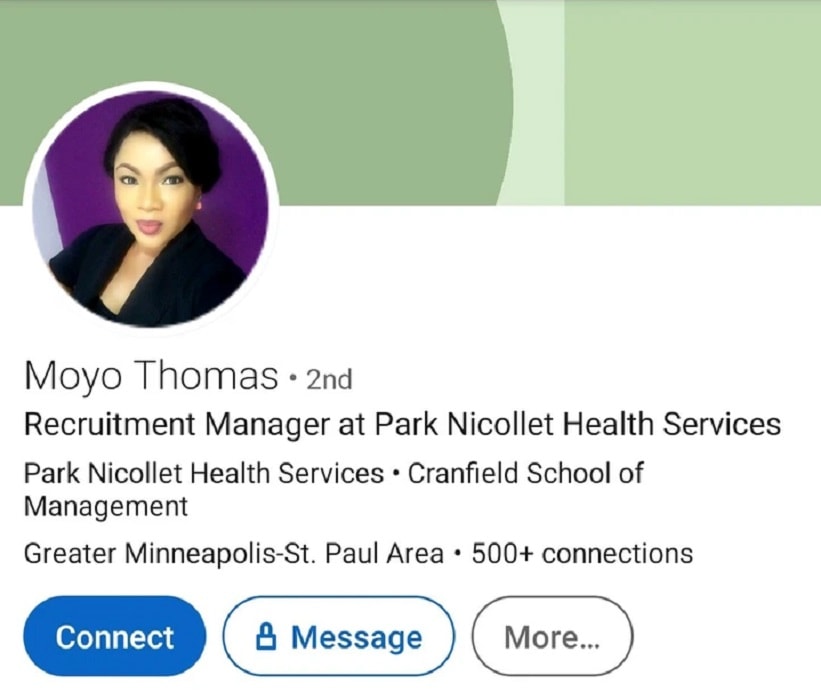 Moyo Thomas, the wife of late Mr Tunde Thomas who was alleged to have had a romantic affair that resulted in two children with the managing director of FCMB bank Adamu Nuru has changed her identity on LinkedIn.
Moyo Thomas, who now works as an HR personnel with Park Nicollet Health Services in America, has changed her name from Moyo Thomas to Mo David on LinkedIn.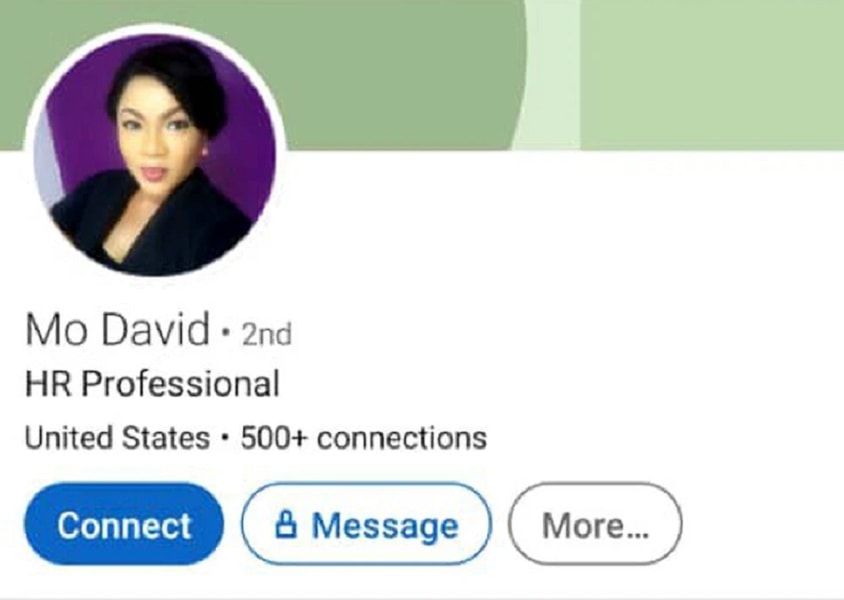 Moyo Thomas is alleged to have started a romantic relationship with the MD of her former place of employment – First City Monument Bank (FCMB) – while she was still married to Tunde Thomas.
As the story goes, Moyo Thomas later relocated to America with her two children on the pretence of going on a vacation. When Tunde demanded to know why she and the kids had not returned to resume school, she informed him that the children were not his.
The news, it was said, broke Tunde Thomas and he got down with a stroke. He was already making a recovery and trying to pick up the pieces of his life when he suffered a heart attack and died.
Tunde's death was blamed on Moyo's illicit affair with Adam Nuru and angry Nigerians have taken to several social media platform heap curses on her for the alleged wickedness.
Following the backlash, Moyo Thomas changed her LinkedIn name from Moyo Thomas to Mo David.
The name change didn't still stop Nigerians from cussing her out on all platforms and she deleted the LinkedIn profile altogether.