by Staff writer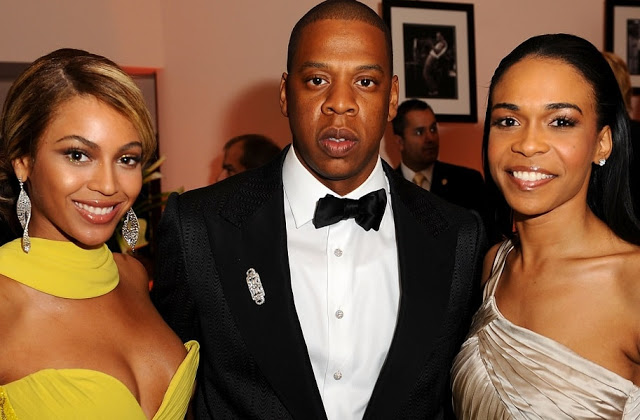 Seems Beyoncé's recent Coachella knockout has revived the #PoorMichelle drama all over again!
In that spirit, we might as well remember that one time when during an interview, former Destiny Child singer Michelle Williams put a call through to Beyoncé and instead of Queen Bey taking the call, she sent Michelle straight to voicemail.


As the video shows, Michelle looked slightly irritated with the request of the audience for her to call Beyoncé.
'You all just used me, and I don't appreciate it,' the gospel singer said.
'You all are so shady.'
It certainly must be annoying to constantly live in Bey's shadow!
Either way, the crowd carried on with their request causing the gospel singer to remind the crowd that the Single Ladies singer just had twins Sir and Rumi Carter this summer.
Finally, Michelle gave in and made the call – only for it to go to voicemail as the crowd erupted at the awkwardness of it all.
The voicemail recording said 'Hey, it's B. Leave a message' and it really sounded like Beyoncé.
But before you start with the 'Poor Michelle' tweets or cruelly insinuate that Beyoncé has been shading her for years, you might want to read Michelle's later tweets.
In a series of tweets, the recording artist revealed that she never actually called Beyoncé and that the whole thing was just a prank.
'It was a prank goofballs!!' she wrote on Twitter with a few laughing emojis.
'No real numbers were used…..the voice on the voicemail was a young Lady from the university.*slaps knee*'
Michelle then apologized to people who felt tricked by her prank and explained that the joke was not her idea and she agreed to do it before the programme had started.