by Staff writer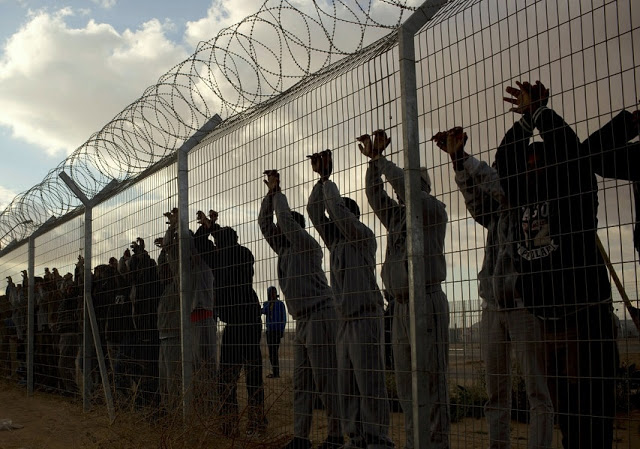 Each year, thousands of migrants from Africa, Latin America, Asia and the Middle East submit asylum applications to the United States.
But according to a former trial attorney for Immigration and Customs Enforcement, Thomas Haine, the possibility of successful asylum cases from Latin America is very minimal.

"The likelihood of them [asylum seekers] getting asylum is very minimal," said Haine, who is now in private practice in San Diego.
Current statistics now show that asylum seekers from Africa and Asia have a higher probability of success than those from Latin America.
For instance, more than 75 percent of asylum cases that came before the immigration court from El Salvador, Honduras and Guatemala were denied between the 2012 and 2017 fiscal years, compared to only 17 percent denials for Ethiopia, 20 percent for China and 25 percent for Nepal.
The biggest hurdle for migrants seeking asylum is convincing an immigration judge that they are being honest about their applications.
Generally, belonging to a particular social group — gay, transgender or a child soldier, for example — entitles migrants to asylum, as well as persecution based on race, religion, nationality or political opinion.
Thomas Haine said it is particularly harder for migrants from Central America to get asylum, since they cannot argue that they face persecution based on race, religion, nationality or political opinion.
Generally, Central American migrants are fleeing gangs, drug cartels or other violence.
But fearing for one's life isn't reason enough for asylum, Mr. Haine said.
"In the courts is where it gets murky," said Devin T. Theriot-Orr, who teaches immigration law at Seattle University.
"It's like rolling the dice."
Asylum cases filed by Latin Americans are treated differently than similar cases from Africa, Asia and the Middle East, he said.
American authorities fear that granting asylum to migrants from nearby countries will encourage more to come.
US border inspectors late Monday began allowing some asylum seekers into the country.
Once processed at a port of entry, they will be transferred to a detention facility where they must pass a "credible-fear" interview.
Those who clear the first hurdle will be referred to an immigration court for hearings that can stretch for months or longer.
While those who fail will be deported.