by Staff writer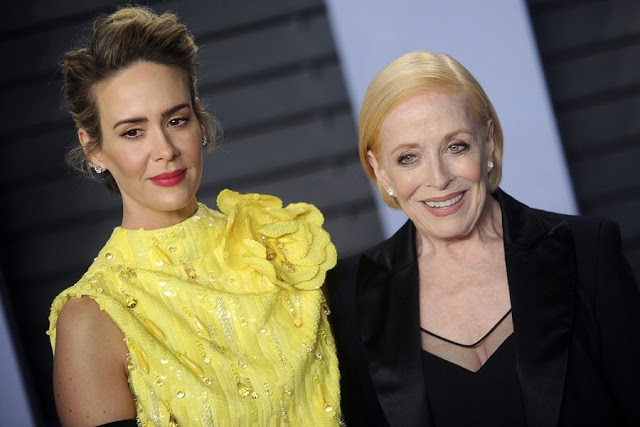 Sarah Paulson, 43, has been dating fellow American actress Holland Taylor, 75, for over three years now.
The relationship has garnered attention for the three-decade age difference.

But Sarah Paulson isn't concerned with critics of her relationship with Taylor.
"If anyone wants to spend any time thinking I'm strange for loving the most spectacular person on the planet, then that's their problem," Paulson says in a new cover story for Modern Luxury magazine.
"I'm doing just fine."
Paulson had previously opened up about why she considers their relationship to be one of several "unconventional" aspects of her life.
"I'm with a much older person and people find that totally fascinating and odd, and, to me, it's the last interesting thing about me," she told The Edit last December.
Two years ago, Paulson spoke about her relationship with Taylor in an interview with The New York Times, during which she recalled Taylor being "probably the most exquisitely beautiful woman I'd ever seen" when they first crossed paths at a dinner party.