by Staff writer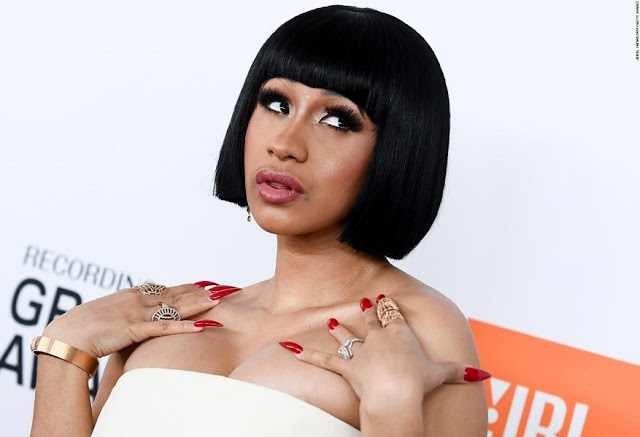 Chirpy American rapper, Cardi B, who is currently pregnant with her first child has taken to Twitter to reveal that she can no longer see her vagina.
"SAD NEWS: I can't see my vagina anymore," Cardi B wrote on Twitter, obviously a way of saying her belly has gotten so big as to prevent her from seeing her down area.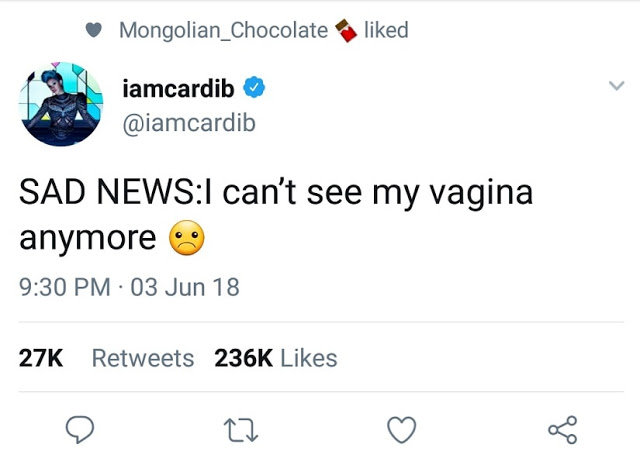 Cardi B, 25, is widely known for her playfully naughty attitude which has amassed her a huge Internet following.
In a similar humorous response to Cardi's revelation, a Nigerian Twitter user wrote: "Did you by any chance pass through Oshodi?"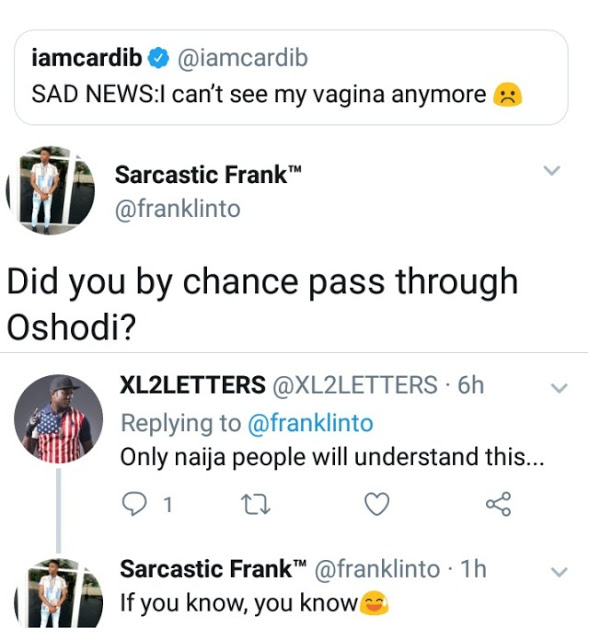 There has been numerous (mostly unconfirmed) rumors of people who use African juju to steal people's genitals when they pass the boisterous Oshodi area of Lagos!