by Staff writer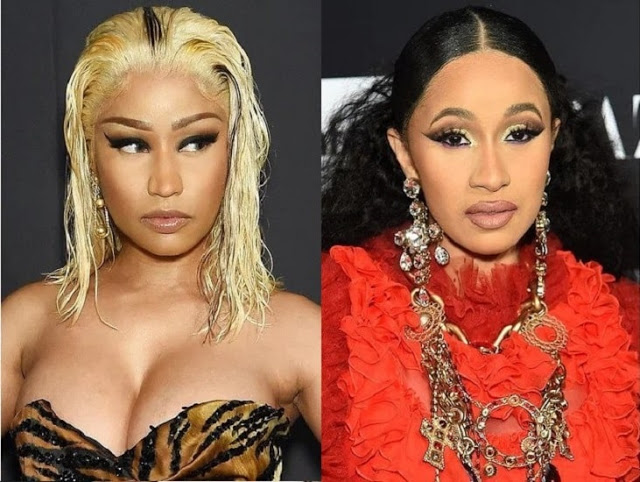 Though they have always denied the rumors and always pretended to be cool, the growing tension between female rappers Cardi B and Nicki Minaj finally turned physical at the New York Fashion Week party on Friday evening.
Apparently, the fight began when Cardi B approached Nicki to "ask her about the lies she has been spreading about her."

Cardi was allegedly elbowed in the face by one of Nicki's security guards and in retaliation, Cardi took off her red-heeled shoe and hurled it at Nicki Minaj.

She missed her target, leaving Nicki unscathed from the incident.

Afterwards, Cardi B was escorted out of the event, barefooted and with a big bump above her eye.
The two women took to social media afterwards to write about what happened.
"I let you sneak diss me, I let you lie on me, I let you attempt to stop my bags," Cardi wrote.
She then accused 34-year-old Nicki of threatening other artists in the industry, allegedly telling them that if they worked with Cardi, she would sever ties with them.
"I addressed you once in person, I addressed you a second time in person, and every time you copped a plea!!"
Cardi then explained: "But when you mention my child, you choose to like comments about me as a mother, make comments about my abilities to take care of my daughter" that is when the rap star said all bets are off.
She ended her note by saying she had worked too hard and come too far to let anybody mess with her success.