by Staff writer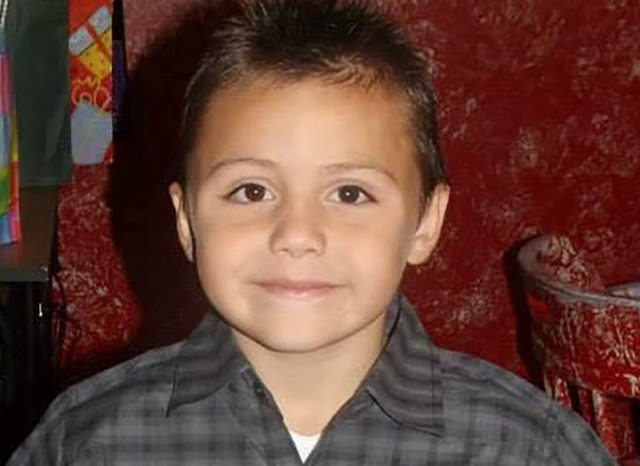 Last Wednesday, authorities responded to a 911 call at a Lancaster home where a 10-year-old boy was found unconscious.
Anthony Valos had severe head injuries, including a brain bleed, contusions and bruises all over his body and was unresponsive when taken to the hospital.

He died a day later.
Police were told by his mother Heather Barron that the child had "suffered injuries from a fall."
But after investigations, police found out Anthony may have been tortured and killed by his parents after he told them he "likes boys".
His mother and her boyfriend Kareem Leiva had been reported numerous times for child abuse.
Investigators said that the 10-year-old boy may have come out as gay just before he was killed.
Brandon Nichols, deputy director of DCFS , said in an interview Monday that Anthony "said he liked boys," prompting speculation that his sexuality played a role in his death.
Director at the Department of Child and Family Services, Bobby Cagle, told Eyewitness News that the department is investigating whether homophobia played a role in the boy's death.
"One of the things that we have heard is that there may have been a motivation on the part of the man in the household regarding to the sexuality of the child, and so we're looking into that in a very deep way," Cagle said.
Anthony's mother's boyfriend has been arrested in connection to the murder.
This would not be the first of such case in Los Angeles.
In 2013, 8-year-old Gabriel Fernandez was abused by his parents until he died because they thought he was gay.