by Staff writer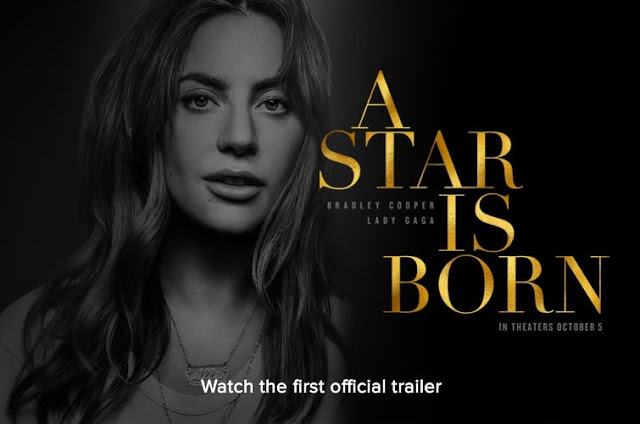 American singer Lady Gaga plays the leading role of Ally in the upcoming musical drama film – A Star Is Born.
In the film, directed by and also starring Bradley Cooper, Ally (Lady Gaga), an aspiring talented singer is helped into the music industry by an older musician called Jackson Maine (Bradley Cooper).

The couple then fall in love before experiencing struggles as Ally's fame rises, while Jackson's falls.
The film is actually a remake of the 1976 film of the same name by Barbra Streisand and Kris Kristofferson.
Gaga said being in the film was a "dream come true and an honour".
Screenwriter and director Joss Whedon was one of many people to be impressed by Gaga's acting prowess.
Whedon who says he is initially skeptical about Lady Gaga's appearance in the film has written that after seeing the trailer, he would not "want to see anything that's not Lady Gaga in "A Star is Born"'
Singer Katy Perry also said she was "screaming" at the trailer, while Lea Michele said she couldn't wait to see it.

"I can't [wait]…this looks SO good so good so good!!!!! Wake me up when it's October. I can't wait that long!!!" Michele tweeted.

Some people are already suggesting that the film is going to earn Gaga (real name Stefani Germanotta) her first Oscar by next year!

Watch the trailer of A Star Is Born below:

A Star Is Born is due for release by Warner Brothers in October.