by Staff writer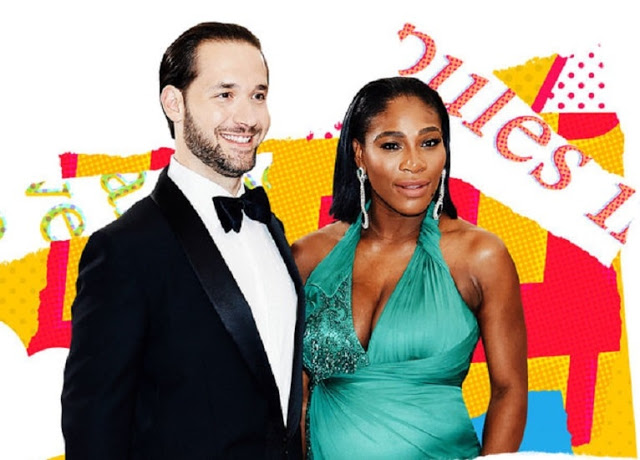 If you know Serena Williams well, you'd know that her fans do not joke with her.
They kept booing when Naomi Osaka won her at the US Open.
They dragged chair umpire Carlos Ramos for his decisions during the game.

And when Australian cartoonist Mark Knight created an unflattering caricature of Queen Serena, he felt their wrath too.
Perhaps US journalist Heather Schwedel is not aware of this, or is but just decided to throw caution to the wind, when she wrote a critical assessment of Williams' marriage to Reddit founder Alexis Ohanian, specifically talking about their regular public displays of affection.
Schwedel criticized the way Serena and her boo publicly displayed their love on social media, asking, "What exactly are they trying to prove?"
"Williams has more money than she could ever need, and Ohanian has millions of his own," Schwedel wrote.
"So why are they so intent on packaging their family life into social media — friendly morsels of content?
"It's true that the work of building a brand is never done — maybe the more perfect Williams' personal life looks, the more endorsement dollars she'll be able to get Nike to cough up.
"Maybe Williams and Ohanian are hoping to burnish their public personas in preparation for whatever comes after tennis.
"Or maybe it's cynical to consider the financial upsides, and this is just what it looks like to fall in love and start a family with a fellow cajillionaire who just so happens to have built his fortune on the social internet. What makes this question so endlessly compelling is that we'll never really know."
The post had barely stayed 24 hours online before the Twitter mob descended on Schwedel.
"White women can't let Black women breathe, live, eat, sleep, love, exist without them falling to racist little pieces. But I see @Slate is content with publishing misogynistic drivel for the sake of it," one of the comments read.
"Did it ever occur to Heather [Schwedel] that visible and public displays of love are perfectly acceptable and even wonderful to witness considering how much racist and sexist hate Serena gets? Maybe they aren't trying to prove anything? And yet…this doesn't work for Heather," another person wrote.
"That Slate article is pure projection. Because you are sad, unhappy, and useless in your own romantic relationships, Serena (and Alexis) are automatically performing their happiness?" — another one.
One more:
"I know a WW [White Woman] wrote that shit. She can't wrap her mind around the fact that Serena is loved and adored. We ohh and ahhh over happy white couples."