by Staff writer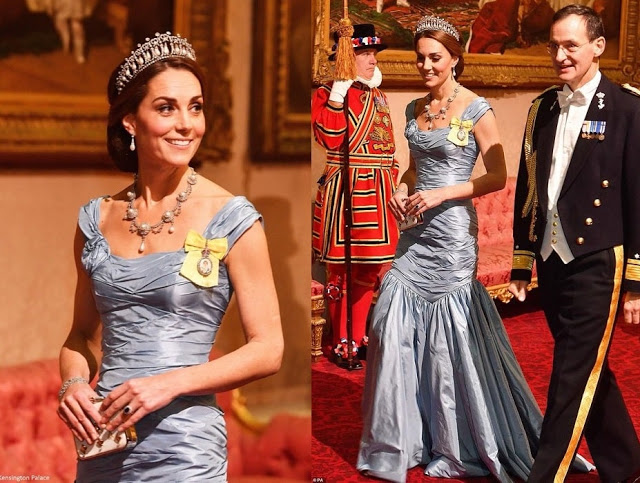 Even though Duchess of Cambridge Kate Middleton has put out quite a number of impressive and powerful style choices since becoming duchess, it didn't deter fashion critics from slamming the dusty blue Alexander McQueen dress she wore to a state banquet for the King and Queen of the Netherlands.
Made in a vintagey ruched fabric, the dress resembles a classic Disney princess silhouette with its body-con fit and fish-tale style.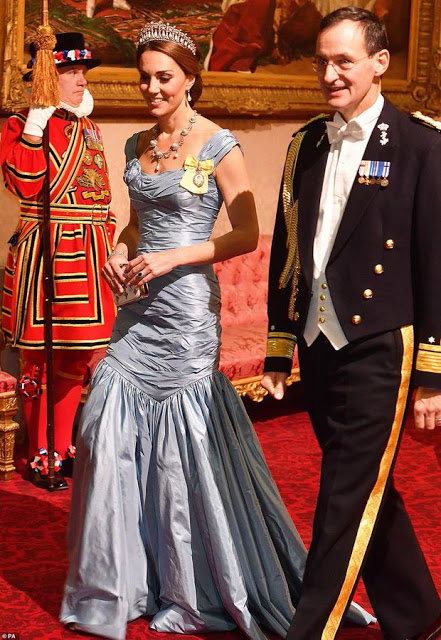 Royal fashion fans on Twitter were quick to liken the dress to an 80s bridesmaid or prom dress attire.
"Kate is so much prettier than that dress. That dress looks like a bad prom dress," one user wrote.
Posting the 80s prom look below, another user wrote: "My sister wore this exact dress to her prom. In 1988. All Kate's missing is the hair/ bangs 'explosion'"
One person feel Kate has really outdone Meghan Markle now, so no one should come for her again.

"I don't want y'all to ever come for one of Meghan's dresses again. The good Duchess would never! This is complete devastation to the nation. What in the 1980s hell? Kate, stop letting your mama dress you. Her time has come and gone. This is a whole mess," she wrote.

But some complimented the diamond and pearl tiara owned by Princess Diana that Kate wore with the dress. Her earrings also belonged to Diana.

"The jewelry looks good but damn I don't like what she's wearing," said Caroline (@CarolKaylin).