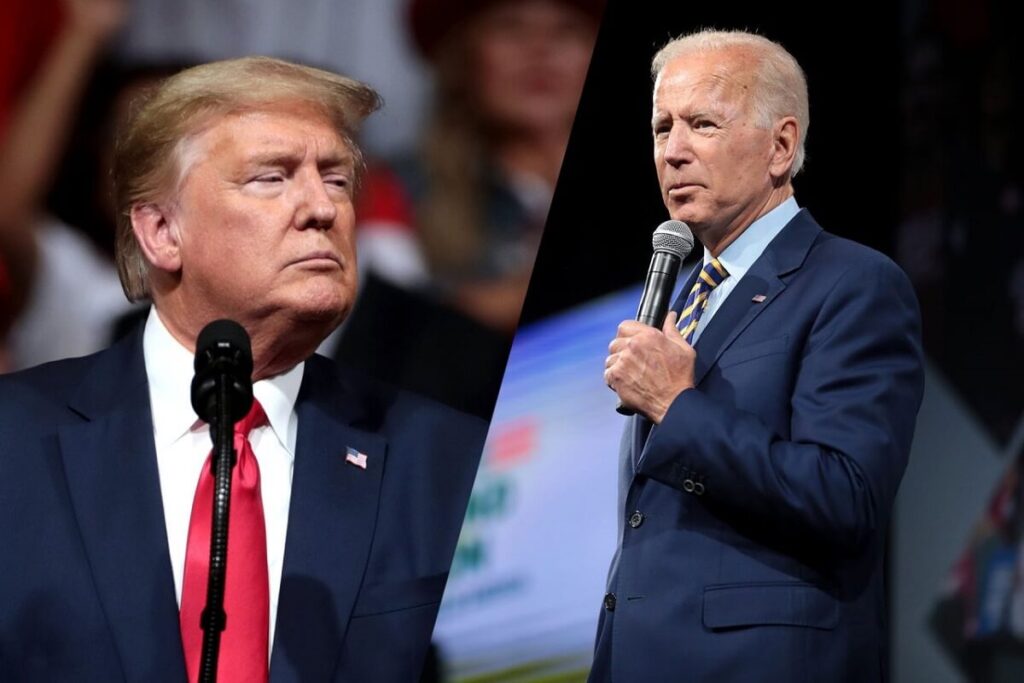 Joe Biden has been elected the 46th president of the United States after a tough, head-to-head battle with incumbent contender, Donald Trump.
Joe Biden's win of the key battleground state of Pennsylvania propelled him to over the 270 electoral college vote threshold required to win the US presidency.
Biden's win of the 2020 US presidency elections, almost like Obama's back in 2008, shattered a lot of records.
Here are a few of them:
1. Joe Biden's win has made Donald Trump the first one-term president of the United States since the 1990s.
2. Joe Biden's running mate, Kamala Harris, will become America's first female vice-president.
3. 56-year-old Kamala Harris also becomes the first African American woman and the first Asian American person to be elected vice-president.
4. This election marks the first of its kind where the incumbent contender (President Trump) falsely declares himself the winner of the election when vote counting is still in progress.
5. Following his win, Joe Biden, 78, becomes the oldest man to ever be elected to the White House. Biden will, in fact, become the oldest president in America's history.
6. The 2020 US presidential election is the first to be fought in the middle of a coronavirus pandemic.
7. With a record 74,446,452 votes and still counting, Joe Biden has broken Obama's 2008 record for most votes ever cast for a U.S. presidential candidate.
In 2008, Barack Obama earned 69,498,516 votes in the presidential election, the most ever – before now!
8. Mr Trump who also drew over 70 million votes makes this election the second-highest tally in America's history.