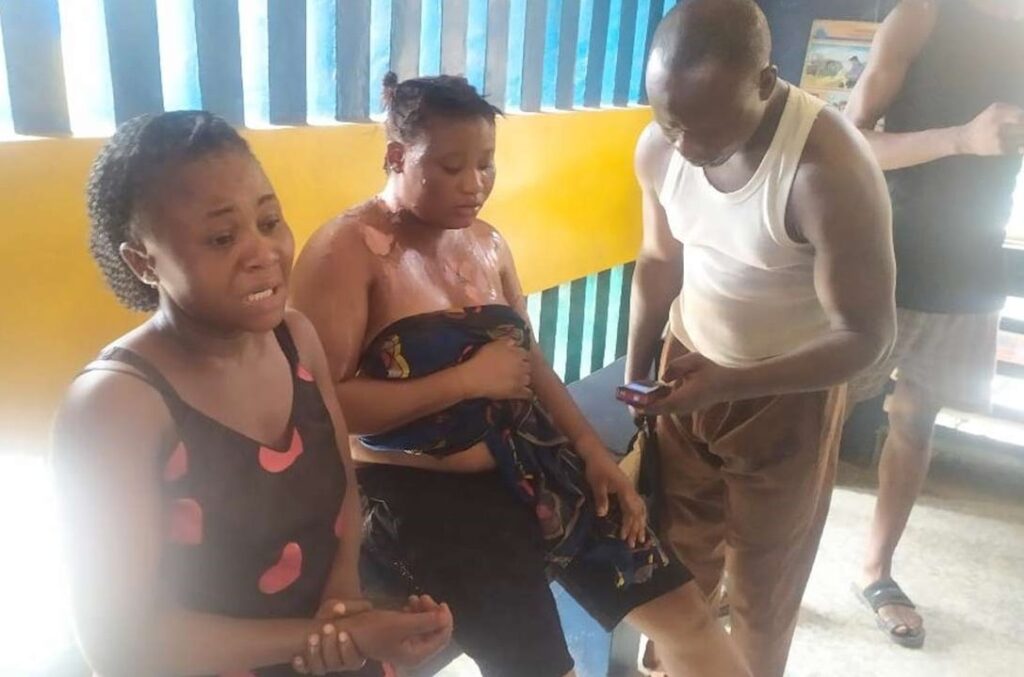 Domestic crime in public living settings in Lagos ( Nigeria's largest city) is not new. And with the new lockdown laws, people are becoming even more violent and irrational.
A mother of four, Mrs Mary Joseph, was yesterday taken into custody at the Akinpelu Police Station after she bathed her neighbour, Jumoke Gbadebo, with hot water at the Oshodi area of Lagos State.
Guardian NG reports that the attacker accused the victim of spilling dirt into her bathwater and in anger poured hot water on her.
Another neighbour who witnessed the incident gave a detailed account on the condition of anonymity.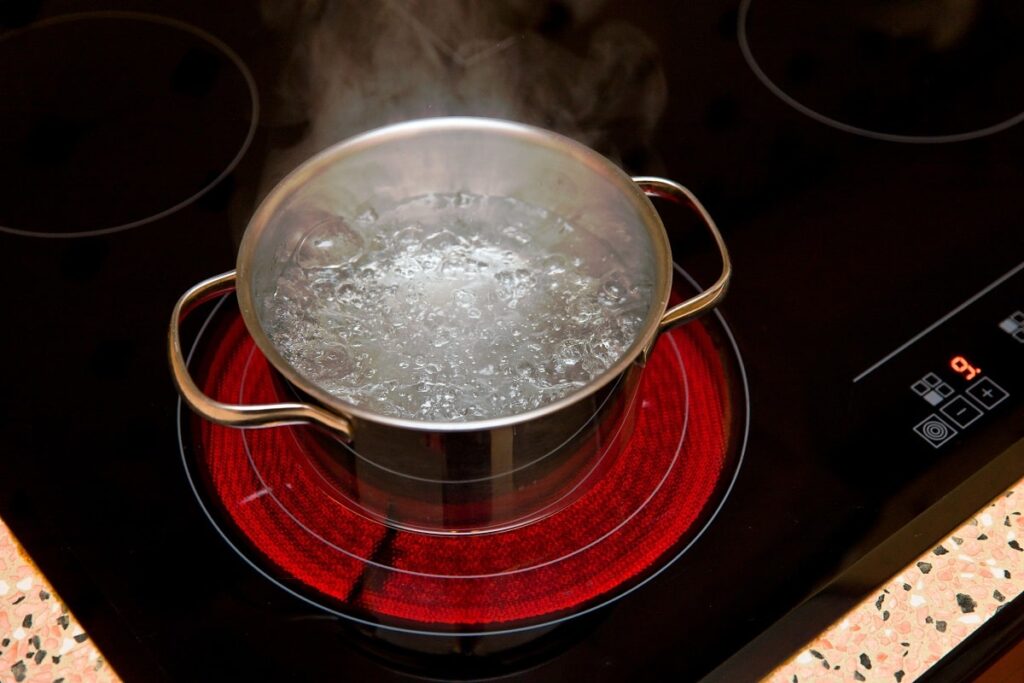 "I was here bathing my daughter and I heard the woman (Mrs. Joseph) shouting. She said the other woman (Jumoke) poured dirty water inside her water and I told her it was impossible for her to pour dirt into her water knowingly, and that if it happened it must have been a mistake.
"She then confronted me, saying it is a lie, that she did it and it was intentional. She added that the woman used the broom she was using to wash the gutter to splash more dirt in her water. She started cursing Jumoke, calling her a fool and other unprintable names.

"While Jumoke was trying to explain herself, Mary started pushing her, asking if she wanted to beat her; to the shock of everyone, Mary entered her room, brought out hot water from the fire and poured it on Jumoke. While Jumoke was running due to the pain, Mary still went after her and beat her with a broom, which led to a further peeling of Jumoke's skin."
When asked why she attacked her co-tenant with hot water, Mary blamed the devil for her action.
On his part, the husband of the attacker, Mr. Joseph, who was not at home when the incident happened, said:
"I am struggling to feed four children and her, but now, I have been told to bring N200,000 for bill at a private hospital when I don't even have N5,000 in my account. My wife has finished me. Where will I run to in this coronavirus lockdown?"