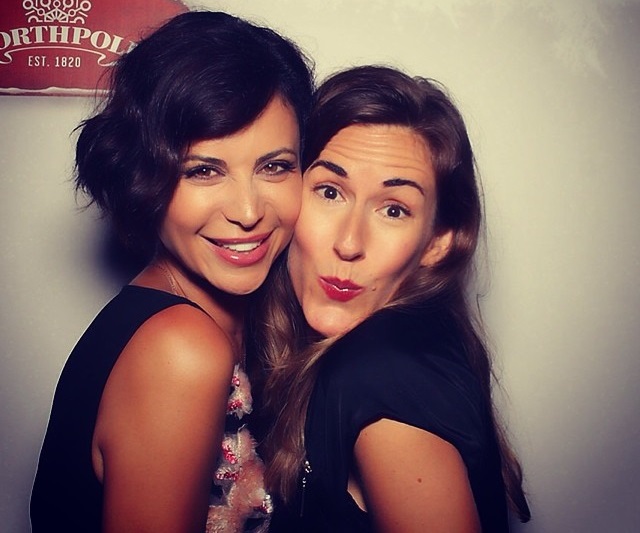 Brooke Daniells is a Los Angeles-based photographer and event manager.
She has been dating 51-year-old American actress Catherine Bell since 2012. Bell is best known for her role as Denise Sherwood in the ABC series, Army Wives.
Brooke Daniells' relationship with Bell garnered a lot of media attention when it came into the limelight eight years ago. Before dating Brooke Daniells, Bell was married to film writer and producer, Adam Beason. The two were married for 17 years and had two children together.
Shortly after the couple publicly announced their separation in 2011, it came to the news that Bell has started dating 33-year-old photographer Brooke Daniells.
Neither of the women publicly confirmed the dating rumours then but it is confirmed they now live together in Bell's Los Angeles ranch mansion.
There are reports that Brooke Daniells was once married to a likely soldier before she began dating Catherine Bell. Daniells has managed to keep details of her previous relationships secret.
What we currently know about Brooke Daniell's relationship with Catherine Bell
1. The two has been together since 2012 (8 years).
2. They currently live together. Catherine Bell owns a 3,380-square-foot mansion in Los Angeles.
3. Both women have been married before – to men. They are also both moms of two children.
4. Brooke Daniells' mom is not happy with her daughter's relationship with Catherine Bell.
Brooke Daniells' actress mom Penny Atwell once responded angrily to an interview question about her daughter's relationship with Catherine Bell.
5. Brooke Daniells is also an actress and former beauty queen.
She was crowned Miss Texas USA in 2009 when she was 23 years old. Daniells has featured in a number of low to mid-budget movies, including the 2009 Indie drama Change of Life, among others. Brooke Daniells also writes and produces her own films.
Net Worth
According to sources, Brooke Daniells is currently worth a little over $1 million while her partner Catherine is worth around $15 million.
On her Instagram page, Brooke Daniells describes herself as an "award-winning and nationally published photographer."