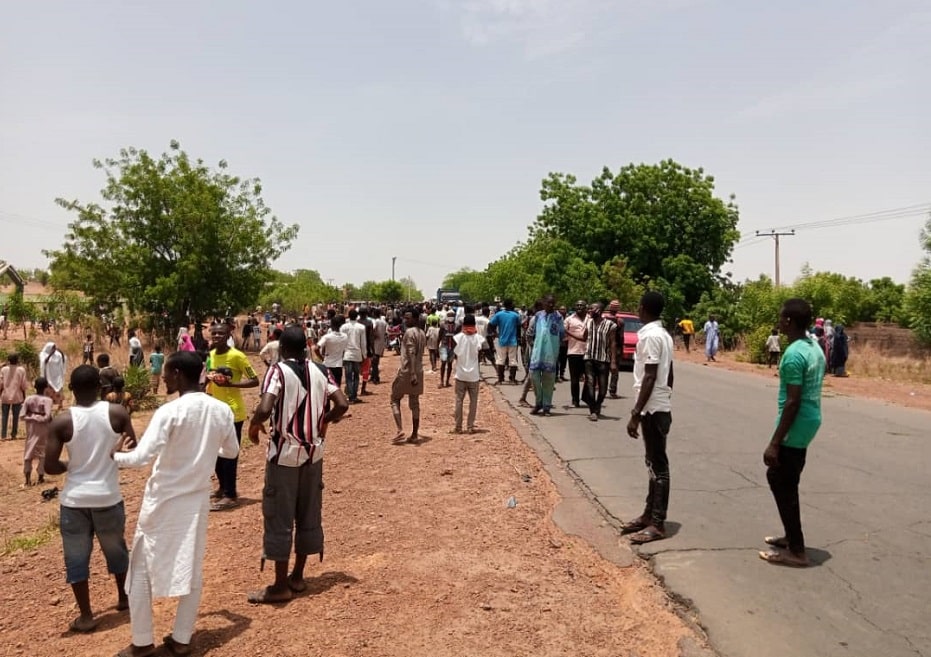 Coronavirus patients at an isolation centre in Gombe, a state in the north-eastern part of Nigeria, broke out of the facility on Tuesday to protest poor treatment at the centre.
The patients, reportedly numbering up to 20, took over a busy highway in the state to complain about the way they are being treated at the centre.
The protesting patients say they were not properly cared for at the centre. According to them, they are not given any drugs and their feeding is poor.
An eye witness who spoke to a local press said: "They (the patients) were chanting that the state government lied against their status while some were saying they were fine. This is serious."
The state health commissioner, Ahmed Gana, in an interview with BBC said the patients were asymptomatic and did not need drugs. He also denied that they do not feed them well.
Commenting on the protest, the Commissioner of Information and Culture, Alhassan Ibrahim Kwami, said the patients protested because they "misunderstood" their coronavirus status.
He said all the patients at the isolation centre were asymptomatic, so there was no need to give them any drug. He said they did not know "that they are asymptomatic and there is no way anybody can be given any drug without showing any symptoms".
It was gathered that the officials later convinced the demonstrators to go back into the treatment centre.
However, there is a worry of a possible spread of the virus to villagers who came out to witness the protest.
The authorities have urged those who might have come into contact with the protesting patients to self-isolate for at least 14 days.