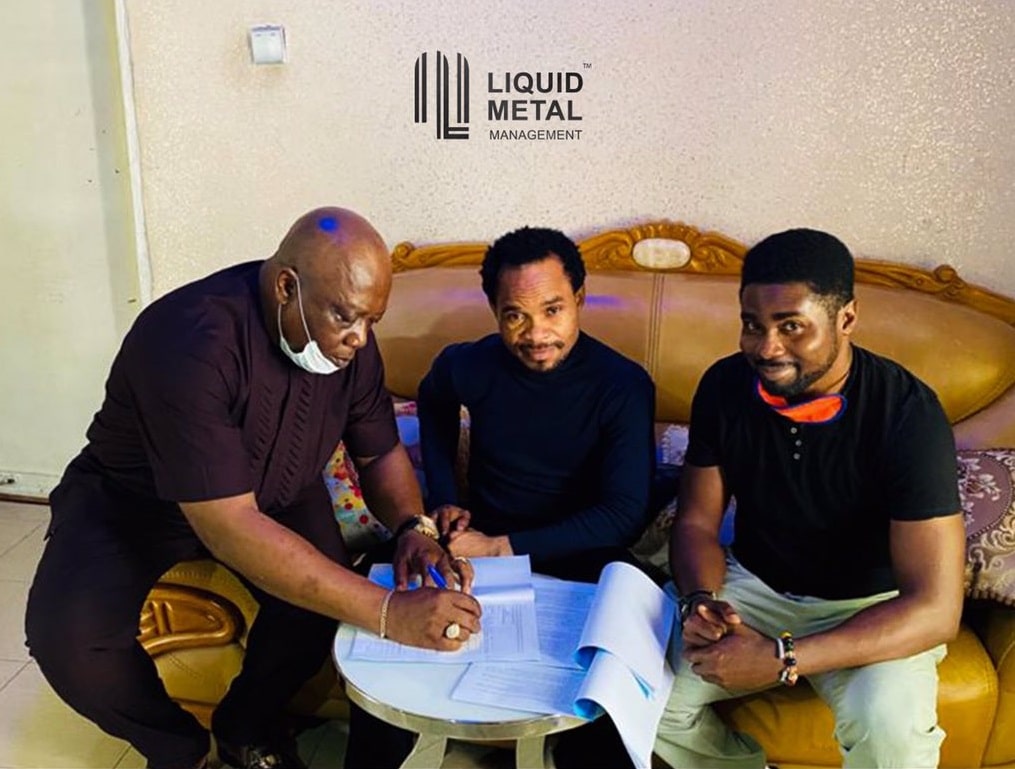 A new Nigerian-based brand management company called Liquid Metal Management has announced Pastor Indaboski as their latest sign-on and ambassador.
Nigerian pastor Odumeje whose real name is Chukwuemeka Ohanaemere goes by many other names such as the Indaboski Bahose, Liquid Metal, the Lion himself, etc.
It is not surprising that Odumeje has now been signed to represent Liquid Metal Management, a brand management company based in Nigeria. Liquid Metal NG will also be managing Pastor Odumeje Indaboski.
Indaboski found fame among Nigerians with his unconventional theatrics during service at his church.
Pastor Odumeje "the Indaboski" dances to secular music in his church and talks to demons face to face. A video where he declared that he is "not a preacher of love" went viral on social media. In the video, Pastor Odumeje also proclaimed himself the Liquid Metal and the Indaboski Bahose.
The statement released by Liquid Metal Management on the official signing of Pastor Odumeje Indaboski reads:
"We're excited to announce the official unveiling and sign-on of the Indaboski brand-aka-The lion himself into the @liquidmetalng management firm."
The brand development and management company prides itself in "identifying great talents and harnessing them for greater value."
Pastor Odumeje Indaboski is currently the first and only brand ambassador to be signed to Liquid Metal Management.