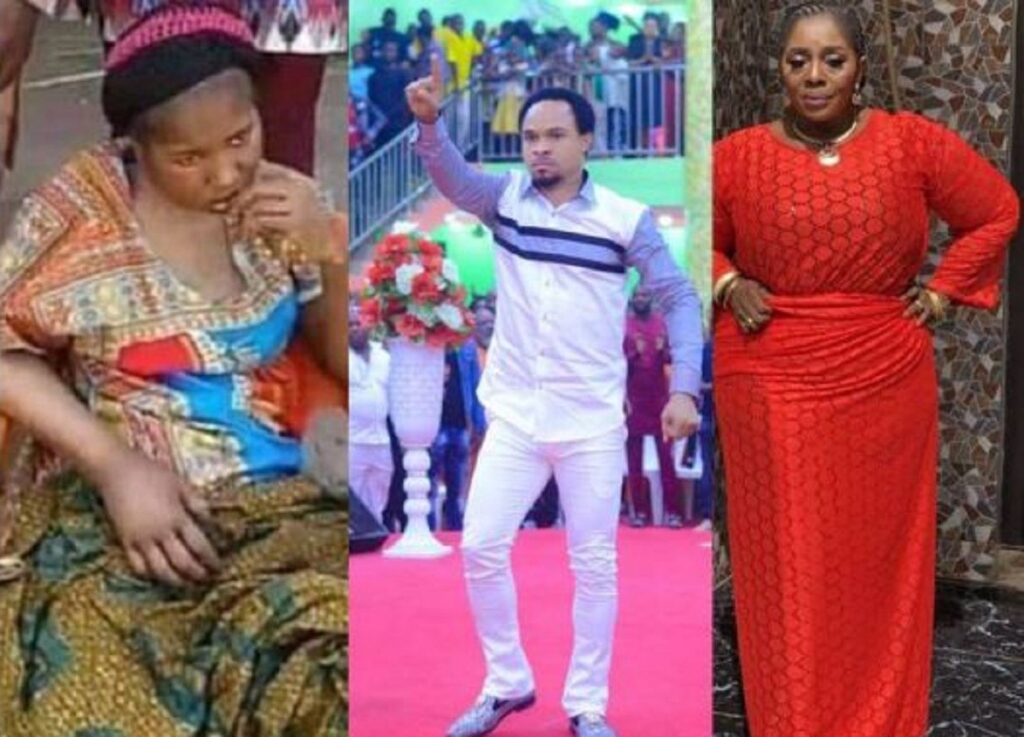 Prophet Chukwuemeka Odumeje and Nollywood actress Rita Edochie have vowed never to forgive Facebook comedian Ada Jesus over the allegations she made against them last year.
Ada Jesus who is now down with kidney disease was brought to Prophet Odumeje's church to beg for forgiveness but the prophet refused to forgive her.
Ada Jesus had last year accused Prophet Odumeje of conniving with Rita Edochie to stage fake miracles in his church.
She also alleged that she used to arrange men for Rita Edochie to sleep with.
Ada Jesus had been battling kidney disease for a long time. She is currently paralyzed, unable to speak well and could not move without help.
Her family members recently brought her to Odumeje's church to beg for forgiveness but Prophet Odumeje vowed never to forgive her.
Odumeje (also known as Indaboski) said he would never forgive the young comedian until she brings all those he supposedly connives with to fake his miracles, as she alleged.
Rita Edochie also said she would never forgive Ada Jesus and swore that she (Ada Jesus) will never recover from her sickness for the accusations she made against her.
Rita Edochie said this to the face of Ada Jesus' father.
Watch the video where Rita Edochie told Ada Jesus that she will never get up from her sickness: