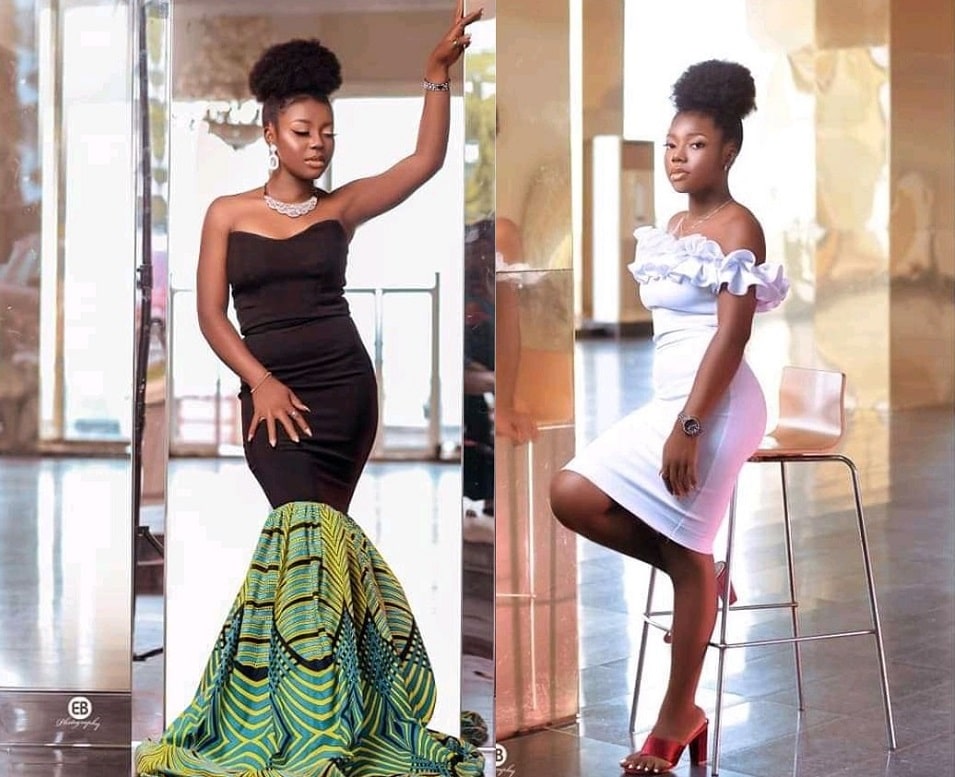 A Nigerian young lady identified as Deborah Tushima has reportedly slumped and died at her own birthday party.
It was gathered that the incident took place in Benue State's capital, Markurdi yesterday, July 4, 2020. Deborah Tushima was dancing with close friends at her birthday party and suddenly slumped.
While the actual cause of Deborah's death is yet be ascertained by the relevant authorities, there are rumours that Deborah Tushima was poisoned by a jealous friend after she received an iPhone 11 as a birthday gift.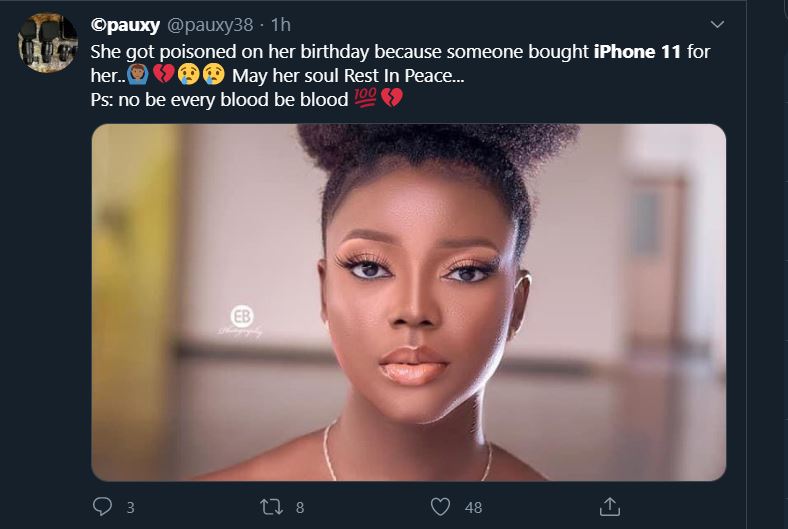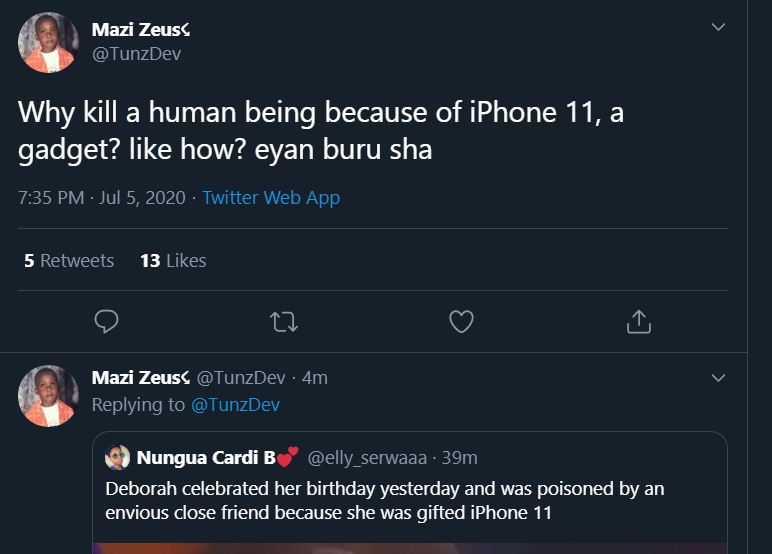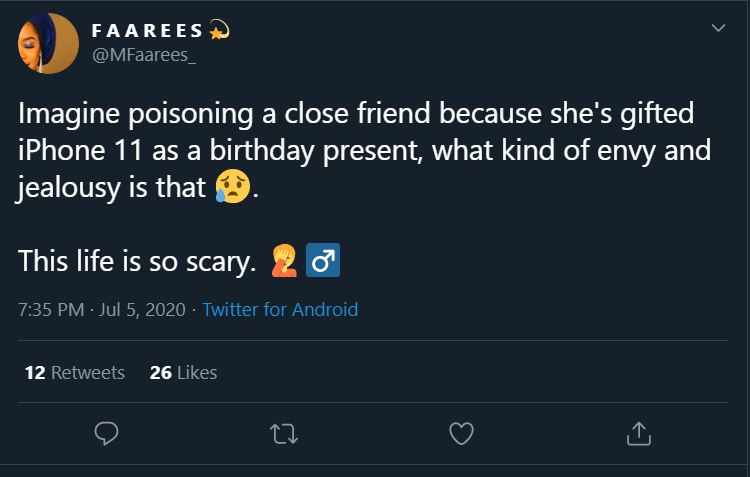 The report started circulating on social media and has been confirmed by several social media users who claimed to know the deceased well.
We learnt Deborah Tushima was in her 20s and worked as a makeup artist in Benue State before her death.
This is still a developing story – more details will be updated as soon as we hear from our sources.