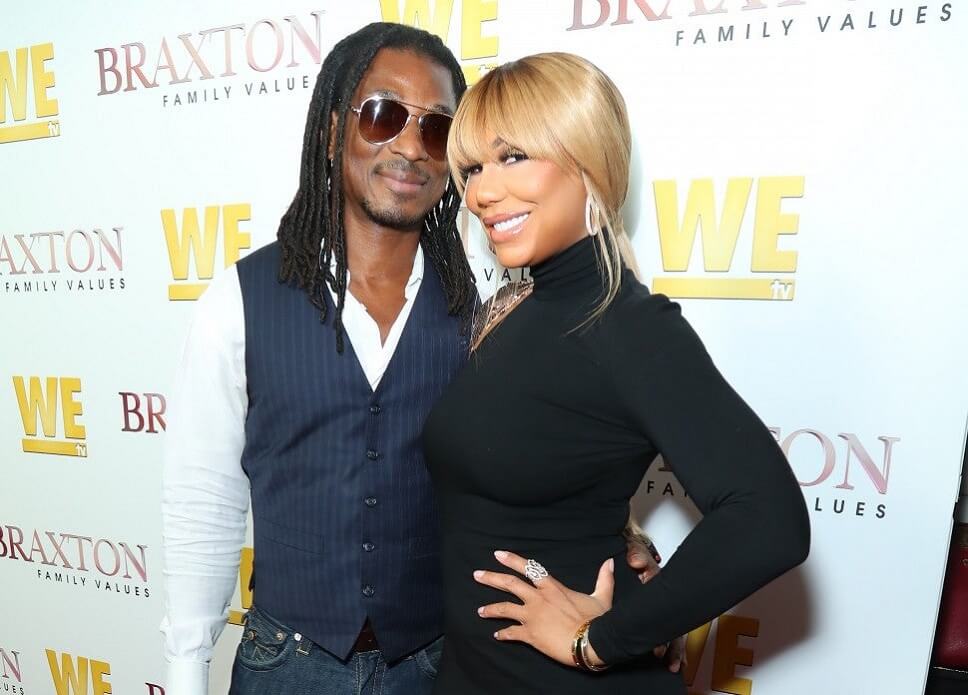 American singer and TV personality Tamar Braxton was rushed to a California hospital yesterday night after she was found unresponsive in a hotel by her Nigerian boyfriend David Adefeso.
David Adefeso found his girlfriend Tamar Braxton unconscious in a hotel suite at LA's Ritz Carlton Residences in Downtown Los Angeles, near LA Live and immediately called 911.
Tamar Braxton suffered a possible drug overdose and there are reports that the 43-year-old star may have attempted suicide. Tamar Braxton was said to have been drinking alone and later taken an unknown amount of prescription drugs.
Luckily, doctors have confirmed the singer is in a stable condition now but still unconscious.
The incident took place around 9:45 pm Thursday night and experts said if David had not called for help on time, that the situation would have gone worse.
Tamar Braxton and her Nigerian boyfriend David Adefeso have been together for over two years now, since her divorce with former husband and music executive, Vincent Herbert.
David Adefeso is a successful businessman and wealth strategist that sells trust and investment products and services to individuals and foundations and other businesses. David Adefeso is the president of The Pacific Group, an investment advisory firm located in the US and also the CEO of Sootchy, a platform used to combat US student debt.
Though Tamar Braxton said in an earlier interview that she and David Adefeso are not considering marriage yet, the duo has been going strong in their relationship ever since.
They broke up for "20 minutes" last year following a dramatic weekend in Napa Valley, California, but got back together immediately.
David Adefeso who was originally Nigerian, migrated to the United States many years ago and has been living there ever since.