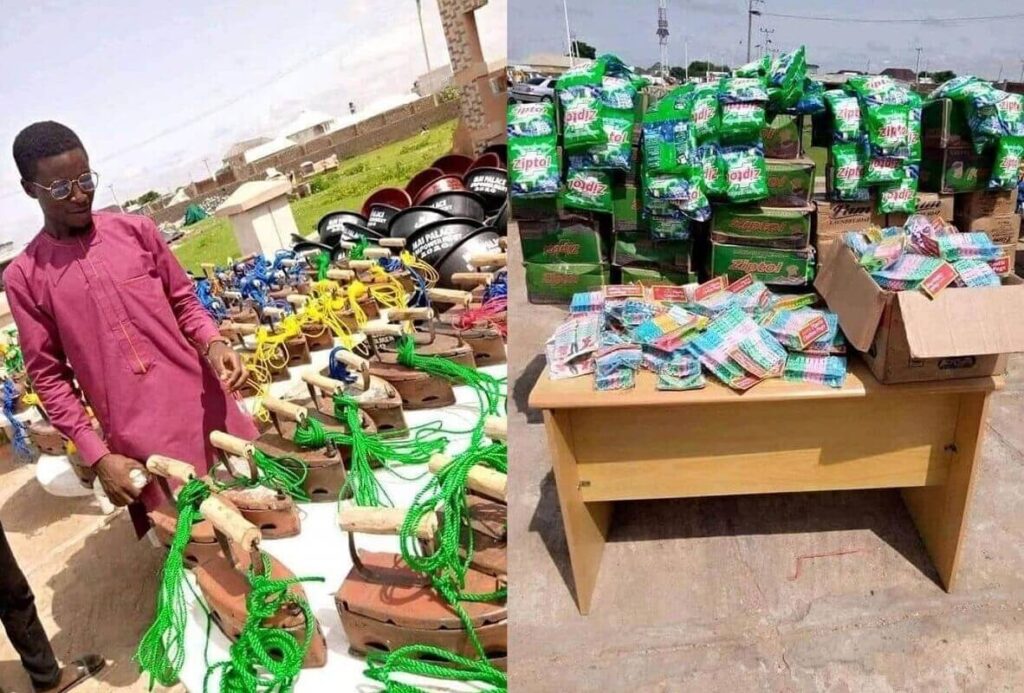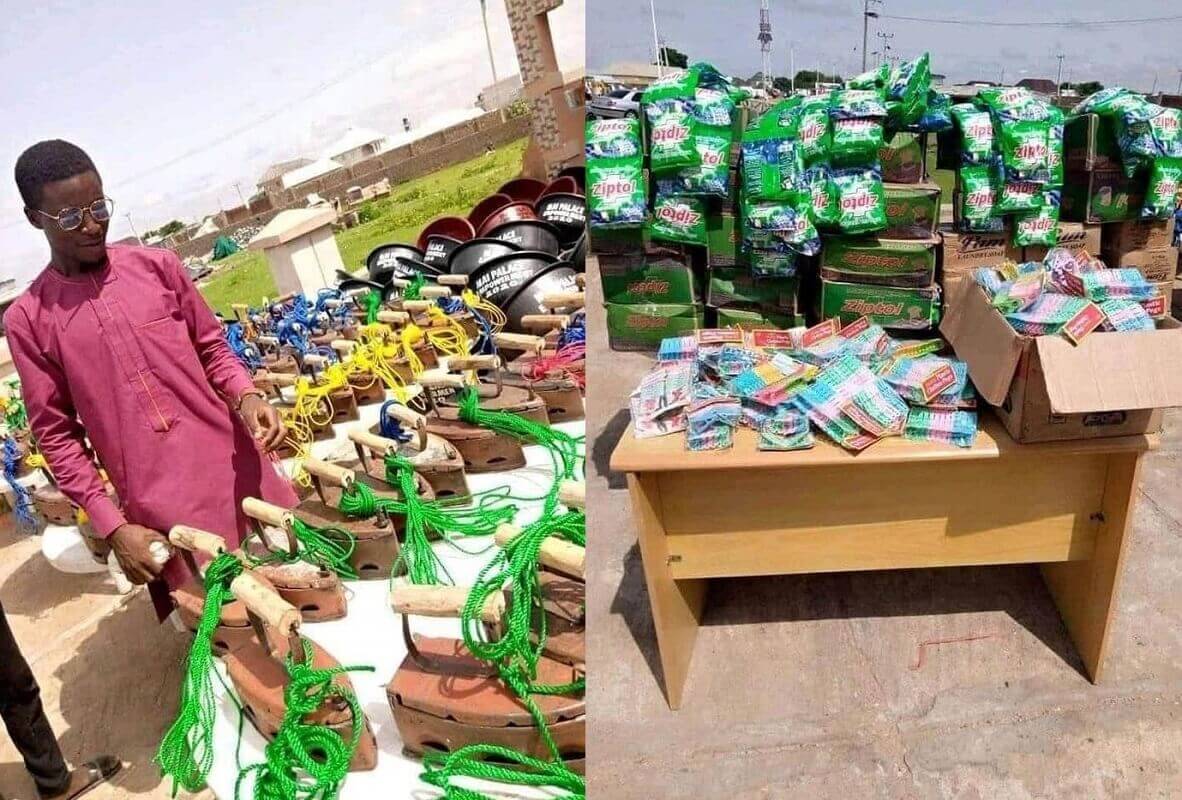 A Nigerian politician named Kabiru Amadu Mai Palace has made headlines for distributing laundry items to members of his community during an empowerment program.
Kabiru Amadu who is more popularly known as Mai Palace shared laundry items such as detergent, hanging ropes, cloth pegs, washing bowls and local charcoal irons to members of his community as a way to empower them.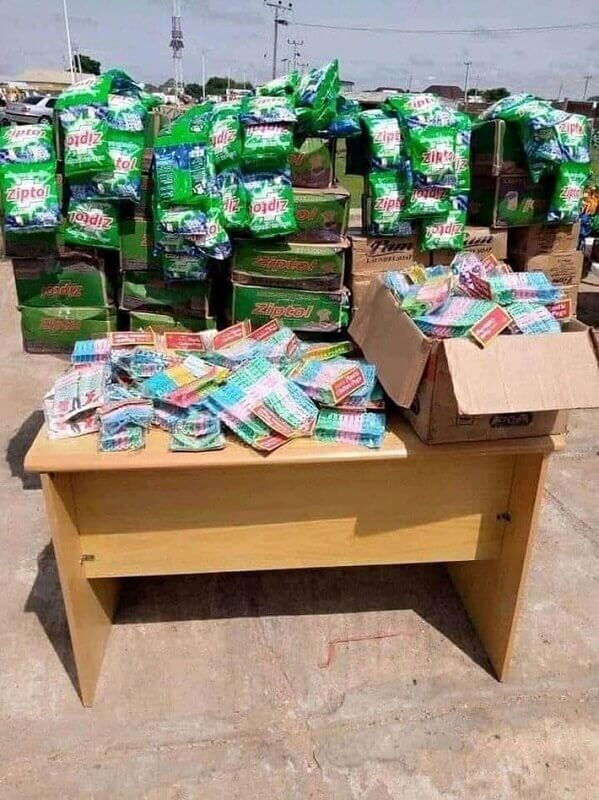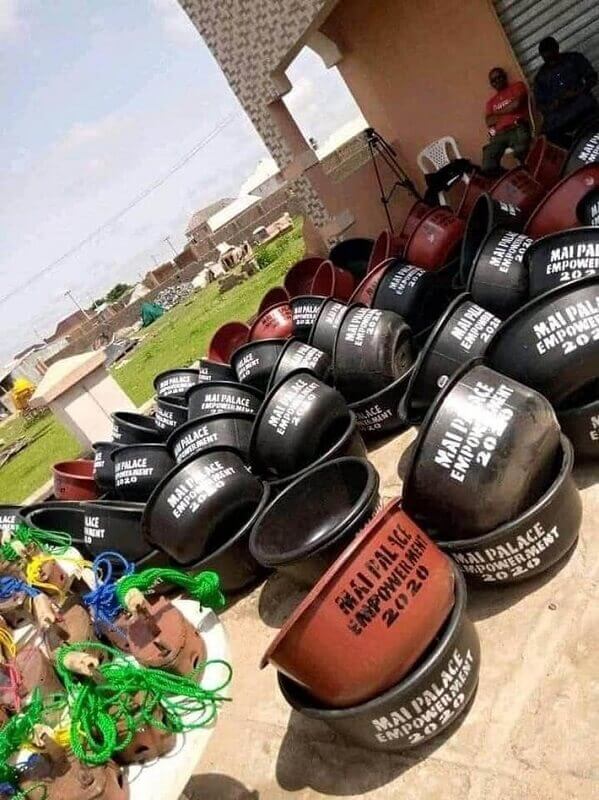 Mai Palace who belongs to the PDP political party is a member of the House of Representative representing Gusau/Tsafe Federal Constituency in Zamfara State.
Kabiru Amadu's empowerment program which is aimed at the youths and women is supposed to help the beneficiaries start a profitable business.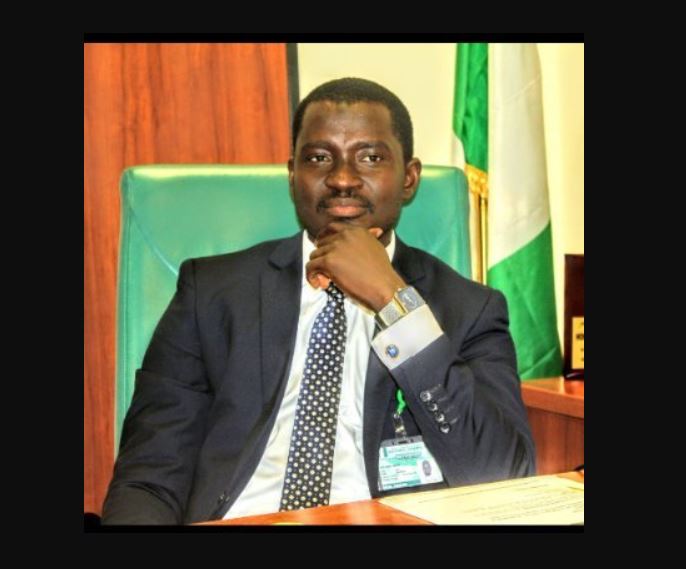 Kabiru Amadu Mai Palace has been criticized on social media for the petty items he distributed as a means of empowering his community.
Kabiru Amadu would not be the first Nigerian politician to be condemned for running a mediocre empowerment program.
Just last month, a Benue State politician Daniel Ukpera was in the news for sharing tethering ropes for goats to his community.